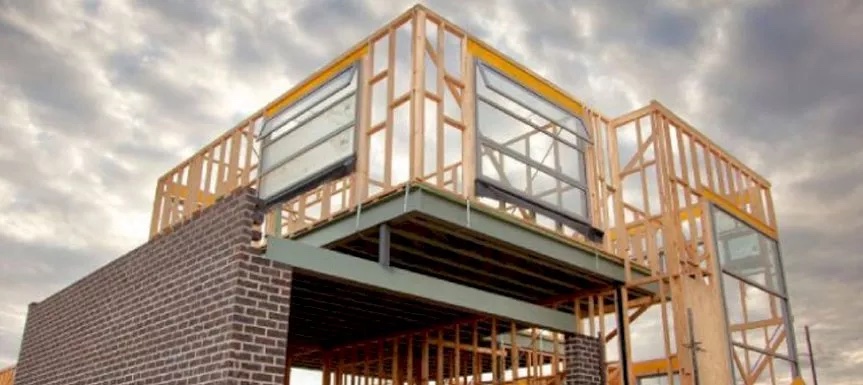 Only one in 10 are now supported by mortgage refinancing, as cash reserves continue to build, according to a new study.
A survey conducted by the home renovation and design platform Houzz has revealed that a falling proportion of renovations is being funded by debt.
The annual study, titled Houzz & Home Australia, surveyed 2,471 respondents between April and May 2021 about their renovation behaviours.
It revealed that, of the top five funding sources used for a primary home renovation during 2020, cash and savings were the most common, at 81 per cent. 
Comparatively, credit cards and cash from a previous home sale attributed to 13 per cent and 12 per cent respectively. Notably, however, credit card usage had fallen substantially, down from 20 per cent in 2019.
Renovations that were funded through either a gift or inheritance were the fifth-most common response, accounting for 6 per cent. 
Only one in 10 Australians who renovated their homes during 2020 did so by refinancing their mortgages, it found, down on previous years.
Houzz's 2019 survey found that 14 per cent of respondents had financed their primary home renovations through mortgage refinancing. 
In 2018, this figure was 13 per cent. 
But while the rate of mortgage refinancing declined over the past 12 months, the average amount spent on renovation increased by 5 per cent over the same period, growing from $20,000 in 2019 to $21,000 in 2020.
For those aged 25 to 39, this figure rose by 83 per cent over the same period, increasing from $12,000 in 2019 to $22,000 in 2020. 
The survey also found that the two most common reasons as to why the respondents renovated their primary homes during 2020 was that they "wanted to do it all along and finally have the time", accounting for 41 per cent, and that they "wanted to do it all along and finally have the financial means", reporting 35 per cent. 
Both of these responses increased by 2 per cent compared to those surveyed in 2019. 
Noting the findings, the managing director of ANZ at Houzz, Tony Been, highlighted that the survey reflected the growing savings that Australians had amassed during COVID-19.
"While the pandemic caused initial concern for the residential renovation industry, many homeowners finally had the time and financial means to move forward with long awaited projects in the past year," he said. 
"This pent up demand, along with long-standing market fundamentals empower homeowners to continue investing in their current homes." 
The survey also found that the total percentage of respondents who had purchased their primary home also increased between 2019 and 2020, rising from 9 per cent to 11 per cent. 
[Related: Asset finance group celebrates record FY21]