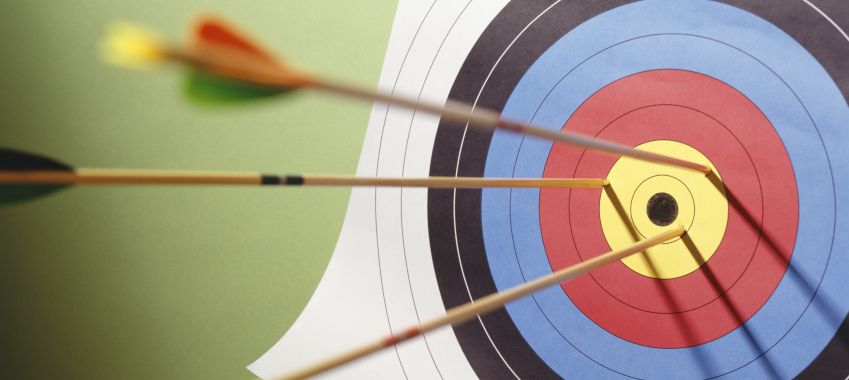 Target market determinations for mortgage products are starting to be released by lenders, ahead of the new laws coming into effect next week.
From next Tuesday (5 October), the new design and distribution obligations (DDO) regime will come into effect. 
The new regime aims to help consumers obtain appropriate financial products by requiring issuers of financial products to determine an appropriate target market for these products (a Target Market Determination [TMD]), and requiring issuers and certain distributors to take reasonable steps to ensure that products are distributed accordingly.
While the regime originally required mortgage brokers to ensure that they were distributing mortgages in line with the lender's outlined Target Market Determination, the Treasury recently confirmed "more streamlined obligations" (i.e. only record-keeping and notification obligations) would apply for distributors that are held to a duty to act in the consumer's best interests. This came following industry feedback.
However, brokers not acting under the duty (e.g. finance brokers) are not privy to the excluded conduct carve-outs, and will therefore still be required to adhere to the obligations, as per the regulatory guide.
Several lenders have already begun releasing their TMDs on their websites for their products ahead of the regime commencing next week.
The TMDs describe the product's name, limits and class of customers the products have been designed for (including likely objectives and needs); specify product distribution conditions and review periods and triggers; and also set out reporting requirements, among other topics.
Generally, the TMDs will need to undergo an initial review in 12 months' time, with subsequent reviews occurring 24 months thereafter. However, these may be brought forward should a lender receive a material increase in the number of complaints in relation to a product or aspect of a product.
As well as outlining that the products target those who can afford the loan, there are several other summaries of what the loan's qualities are and what it enables a borrower to do.
As an example, Suncorp's TMD for its Back to Basics Home Loan outlines that the product targets "personal customers, private companies or trustees of a trust" (whether individual or joint borrowers) who are at least 18 years old and either a current residential property owner or be preparing to purchase a residential property (either owner-occupiers or investors). 
The likely objectives of the customers are anyone who has any one or more of the following short-term and long-term objectives: 
Obtaining a home loan to purchase, construct, renovate or improve a residential property
Arranging to refinance an existing home loan
Accessing equity built up in an existing residential property
Consolidating debts, which include a home loan
It adds that the likely needs of the Back to Basics Home Loan are "customers who need a loan amount of over $10,000 and a term of between eight and 30 years" and who, over the life of the loan, need one or more of the following:
To minimise fees and the interest rate payable
The ability to take advantage of potential future interest rate decreases
The flexibility to access extra repayments made to the loan to meet future financial needs; and/or flexibility allowing early repayment of loan
Similarly, Adelaide Bank's Owner-Occupied Interest Only Home Loan (Variable Rate) TMD states that it has been designed for individuals who "want a term loan to finance or refinance the acquisition of residential property for the purpose of it being their principal place of residence" and "want to pay only interest for a specified period at the start of their loan (up to five years) after which they want to pay principal and interest for the remaining term (maximum total term is 30 years)".
It suggests that the target customer may want "flexibility to make additional repayments and have access to those early repayments" and may want "access to other features and benefits (such as linked offset account)".
Speaking of the incoming DDO last month, the chief executive of the Mortgage & Finance Association of Australia (MFAA), Mike Felton, welcomed the move by government to amend the incoming design and distribution obligations (DDO) regime.
"We're deeply appreciative to Treasury for providing the clarity on this matter by updating [the DDO] webpage," he said.
"So, as a result, things are a lot clearer.
"It means that there'll be no need for either brokers or aggregators to check if there's a Target Market Determination in place for the product.
"There'll be no need to take reasonable steps to distribute in accordance with that Target Market Determination.
"There'll be no need to cease distributing if there's a trigger event."
However, Mr Felton added that mortgage brokers will need to record complaints about the product and report those through to the issuer at the frequency that the issuer advises.
The legislation also requires distributors to report significant dealings outside of the Target Market Determination.
Mr Felton added: "This is a really good outcome that recognises the higher duty that mortgage brokers have under BID, thereby limiting the obligations under DDO."
While Treasury has confirmed the mortgage broker carve-outs, the changes to the legislation will likely not pass before the implementation date of 5 October.
However, the Australian Securities and Investments Commission (ASIC) has previously said that it will take a "reasonable approach" when enforcing the incoming financial services laws in their early stages of implementation, given their significant impact and the current COVID-19 environment.
[Related: Brokers urged to prepare for new laws]