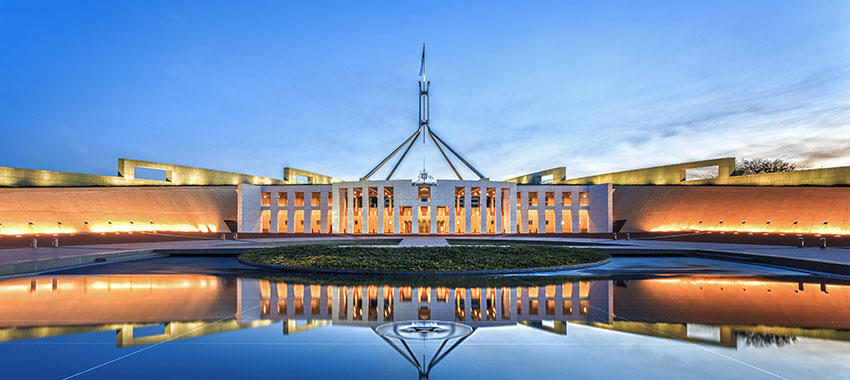 The heads of CBA and ANZ have acknowledged to MPs the growing pressures facing SMEs, but noted that only a small proportion is requiring financial hardship assistance.
On Thursday (23 September), the House of Representatives' standing committee on economics spoke to the chief executives of the Commonwealth Bank of Australia (CBA) and the Australia and New Zealand Banking Group Ltd (ANZ) as it concluded its most recent round of hearings on how the lockdowns have impacted home and business loan customers and how the banks are helping support customers at this time.
You're out of free articles for this month
During the hearing of Australia's four major banks and other financial institutions, both CBA CEO Matt Comyn and ANZ CEO Shayne Elliott highlighted that while small businesses were particularly heavily impacted by lockdowns, the latest round of lockdowns (particularly impacting NSW and Victoria) had not led to a surge of financial assistance support, as was seen when COVID-19 first hit Australian shores in March 2020.
ANZ response
Mr Elliot told MPs that just 0.8 per cent of small-business customers were on repayment deferrals at the moment, down from a peak of 10.1 per cent last year.
He added that while the bank had been offering targeted relief and funding for small businesses (noting that the bank had recently expanded its 30-year SME loan terms to borrowings up to $3 billion and launched a new unsecured lending portal, GoBiz), he added that businesses were "still scared" and "still worried about the future", as they were "not quite sure when everything's going to go back to a level of predictability".
Mr Elliott suggested that this uncertainty may have contributed to the relatively small take-up of loans provided by the Coronavirus SME Loan Guarantee Scheme (and the later iterations under the SME Recovery Loan Scheme).
"So far, we've written about $1 billion in loans with partial government guarantees," the ANZ CEO said. 
After the committee members highlighted that this represented around 2 per cent of the total $44 billion scheme available, the ANZ CEO was asked whether he believed the design of the scheme was contributing to its low take-up.
He replied: "I think it's a really well-thought-through scheme. Obviously it's evolved over time and it's got better – and we can see that in the take up. 
"[But] in a time of caution, people aren't going to rush out to borrow money. And so [SMEs] are just sitting, being prudent, I think. 
"The good news is that they know that scheme is there. What we've seen is that a lot of people, a bit like the deferrals actually, are just ringing up and asking how they work, and wanting to know that they are there for later. So, there will be greater take up as the confidence of the small business community grows.
"In general, whether guaranteed or not, what we're seeing in the small business area is, in general, they're actually in pretty good shape… many of them have actually grown their deposits over this period of time. 
"They're showing a very great degree of prudence and conservatism, but they're not really asking to borrow at this point. But, I imagine, as the national plan advances and the lockdowns start to be removed, they'll start to. And we're ready there with these programs to lend into that growth."
CBA response
Earlier in the day, CBA CEO Mr Comyn was asked his thoughts on SME lending and its take-up of government-backed SME loans.
Mr Comyn outlined that CBA had lent just under $2 billion in funding to more than 20,000 businesses for the government-backed SME Guaranteed Loan scheme, representing 4.5 per cent of the total pool. 
He highlighted that the individual schemes were "quite tailored and direct", with eligibility ranging from cash flow constraints or supporting SMEs that were dependent on JobKeeper. He therefore suggested that perhaps lower take-up was "more a function of the support that was available", including deferrals, rather than a lack of appetite for the funding.
Mr Comyn told the committee that CBA had deferred more than 80,000 small businesses from their loan repayments and had actually seen its overall lending to business at 11 per cent in the 12 months to 30 June, its strongest lending growth in more than a decade.
However, he added that SMEs were under "enormous pressure at the moment".
"I think there is enormous pressure at the moment... Even though I would say that the request for financial assistance has been fairly modest/at the smaller end, probably about 60 per cent of those customers don't have a loan. They've seen equity in their businesses – often their life's work – reduce, they're under tremendous stress and frustration. They don't necessarily have the resources, that a large company does, to draw upon," he said.
While Mr Comyn acknowledged that there was significant government and financial support in place for businesses, he added that it had "clearly been a very challenging few months", particularly for small businesses in the central business districts of Sydney and Melbourne, many of whom "had not recovered from last year's lockdowns".
He flagged that CBA had this week announced that it would be offering merchant customers accepting card payments a flat rate of 1.1 per cent for all in-store card transactions, and 1.5 per cent for online transactions, to help support them.
[Related: Mortgage brokers writing commercial loans hit high]