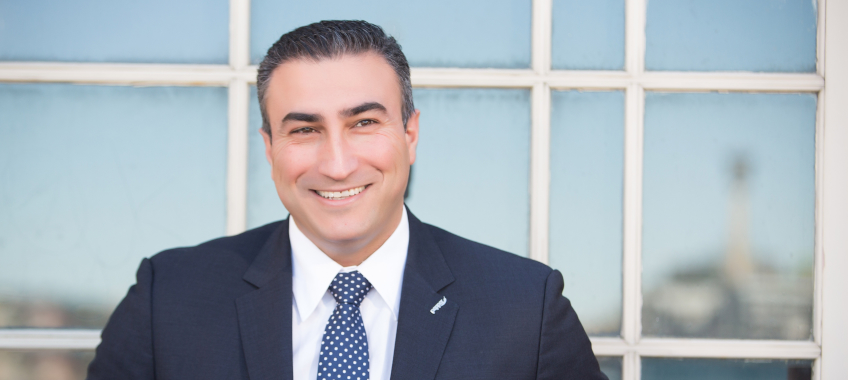 Strong broker activity has helped deliver a 33 per cent rise in home loan originations, particularly from self-employed borrowers, for the non-bank lender.
ASX-listed lender Pepper Money Ltd (Pepper) has released its results for the first six months of 2021 (half year ended 30 June 2021, 1H2020), revealing that it has achieved record levels of originations.
You're out of free articles for this month
According to the financial results from the non-bank lender, mortgage originations were up 33.9 per cent to $2.8 billion for the half. 
It said it had helped over 27,000 customers purchase or refinance a home, or secure asset finance, in the period.
Speaking to The Adviser about the results, the CEO of Pepper Money Australia, Mario Rehayem, commented that the results were thanks to strong broker flows, given that 95 per cent of its mortgage business comes from the channel.
According to the CEO, the record levels of home loan activity come from a combination of high consumer confidence and strong broker confidence in the Pepper proposition.
He explained: "These results don't just happen overnight. It's from the level of trust that we have built with the mortgage brokers over 21 years. They know that we deliver consistency in our credit decisioning, we deliver market-leading turnaround times. And Pepper has had those market-leading turnaround times for more than four years now."
Mr Rehayem added that the lender had recently introduced a new mortgage originations platform, SAGE, which had helped drive faster turnarounds.
The in-house system has reportedly helped improve productivity by more than 40 per cent due to automated processes, harnessing digital statements and verification of identity, and utilising Comprehensive Credit Reporting (CCR).
"We're the first non-bank in Australia to [use] Comprehensive Credit Reporting. The average customer would normally submit 18 to 20 statements with every home loan, and we would have to scour through those statements to ensure that the customer's repayment histories are right and their saving patterns are right. But we no longer need statements to be collected with every loan because the repayment history is uploaded through CCR automatically, at the touch of a button. This high level of automation makes our underwriters (or credit assessors), much more efficient. 
"So, by having that new platform rolled out, it's making life easier for customers – and for brokers – in uploading documents and receiving live updates on how the deal is tracking.
"It has been a combination of: delivering more automation and more digitisation; making it easier to upload documents; making it easier for our credit assessors to actually assess those loans; and the tools that we offer our brokers to engage with Pepper [that] gives them much more confidence in dealing with us as well. 
"So, it has been a number of factors that has allowed us to play a role meaningful part in the segments that we specialise in, being prime but also non-conforming mortgages."
The 1H2020 results also show that Pepper reached a record high in self-employed borrower applications and settlements, up 56 per cent on the first half last year. According to the lender, it helped 10,500 self-employed borrowers with finance in the first half of 2020, which it said was a new record.
Mr Rehayem said: "We're delivering the products with features that attract those underserved segments of the market, and has really started to play its way through the broker market.
"We've been able to design products that are designed around the self-employed with flexible ways of looking at income, flexible ways of [looking at] time as a self-employed, which is really in the area that the banks now no longer playing at all. 
"So, that's a big win for us, it's a big win for the self-employed customer, and it's a big win for brokers. So, to be able to bring them across to alternative lending financier, like Pepper. It's just a big positive for the self-employed."
The lender also saw its asset finance business marking several milestones over the half, with originations hitting a high of $0.9 billion, up 65.8 per cent compared to 1H2020, with the last month of the financial year seeing originations peaking at $0.2 billion.
This was driven by strong demand for used cars, electric vehicles and commercial vehicles.
According to the CEO, approximately 17 per cent of its asset finance flow was from brokers; however, he said this was largely "a reflection of the number of brokers that we've actually accredited to supply Pepper asset finance products".
He told The Adviser: "It's just going to be a focus on continuing that rollout to more brokers moving forward. We have a number of aggregator groups that are lined up to sign up for the product, so we will see a natural growth by way of percentage of mortgage brokers supplying Pepper asset finance loans moving forward." 
Overall, the group closed the first half of the calendar year at $16 billion with lending assets under management up 5.2 per cent to $14.3 billion following record originations of $3.7 billion. 
It announced a statutory net profit (NPAT) of $56 million for the half year ended 30 June 2021, up 41.1 per cent on 1H 2020. 
On a pro-forma basis, NPAT (adjusting for IPO-related costs) was up 57.3 per cent to $66.1 million.
[Related: Pepper expands commercial BDM team]