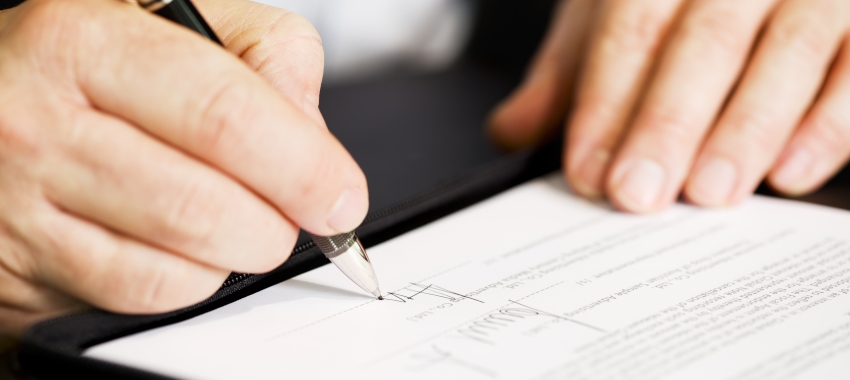 The Federal Court has found that a non-major lender used unfair terms in standard form SME loan contracts.
On Thursday (12 August), following a court case brought by the financial services regulator ASIC, the federal court found that Bank of Queensland (BOQ) had included several terms within some of its small business contracts that were unfair.
You're out of free articles for this month
The unfair terms were in standard form loan contracts BOQ entered into with its small-business customers after 12 November 2016 (the date on which unfair contract terms provisions applying to consumers under the Australian Consumer Law and the ASIC Act were extended to cover standard form small business contracts).
According to the Honourable Justice Banks-Smith, the following terms were unfair:
unilateral variation clauses which allowed BOQ to vary the terms and conditions of their contracts without giving borrowers advance notice or an opportunity to exit the contract without penalty;
event of default clauses which allowed BOQ to unilaterally determine whether a default had occurred (as well as call defaults based on events that did not present any material risk to BOQ and without giving borrowers an opportunity to address the issue);
indemnification clauses which allowed BOQ to make a claim against a customer for losses caused by BOQ's mistake, error or negligence; and
conclusive evidence clauses which meant that if BOQ issued a certificate stating an amount owing by a customer, that amount would be assumed to be correct unless the customer could prove otherwise.
The judge outlined that the impugned terms would likely cause an affected small-business customer with one of these contracts to suffer loss and damage.
As such, the court ordered that these be made null and void and replaced with fair terms in all the standard form contracts that BOQ has with small-business customers as of 12 November 2016.
Moreover, the court accepted an undertaking from BOQ that the bank would not use or rely upon any of the unfair terms in any standard form contracts (in the same form as those put before the court) with small business customers in the future.
The court therefore ruled in favour of the Australian Securities and Investments Commission (ASIC).
In handing down the judgment, Justice Banks-Smith determined: "The declarations sought are appropriate because they serve to record the court's disapproval of the contravening conduct, vindicate the claim by ASIC that the bank had contravened the Act, assist ASIC to carry out the duties conferred upon it by the Act, and deter other corporations from entering into contracts containing unfair terms."
Speaking of the judgement, ASIC commissioner Sean Hughes commented: "Small-business owners deserve to be able to enter into fair loan contracts, especially where they have little or no ability to negotiate the terms. 
"ASIC will take action against unfair practices in standard form contracts, whether it be for consumers or the small-business community," he said.
A BOQ Group spokesperson confirmed that the federal court had approved orders, jointly agreed between BOQ and ASIC, in relation to terms in standard form contracts for small-business lending, stating: "These contracts were entered into or renewed on or after November 2016.
"While BOQ will amend these contract terms, the court noted ASIC did not allege BOQ ever relied on the terms in an unfair manner or in a way that caused customers any detriment, loss or damage. BOQ will write to any customers with affected contract terms.
"BOQ has also been reviewing other small business contracts with a view to removing any similar contract terms. " 
ASIC commissioner Hughes also said the decision was a timely reminder for insurers, following government reforms extending unfair contract terms protections to consumer and small business insurance contracts from 5 April 2021.
"Now that unfair contract term protections apply to insurance contracts for consumers and small business, we expect all insurers to have reviewed all standard form contracts for fairness," commissioner Hughes said.
This is the second non-major bank to have been found guilty of utilising unfair loan contracts in SME loans, with Bendigo and Adelaide Bank having been found guilty of doing so following a similar court case brought by ASIC last year.