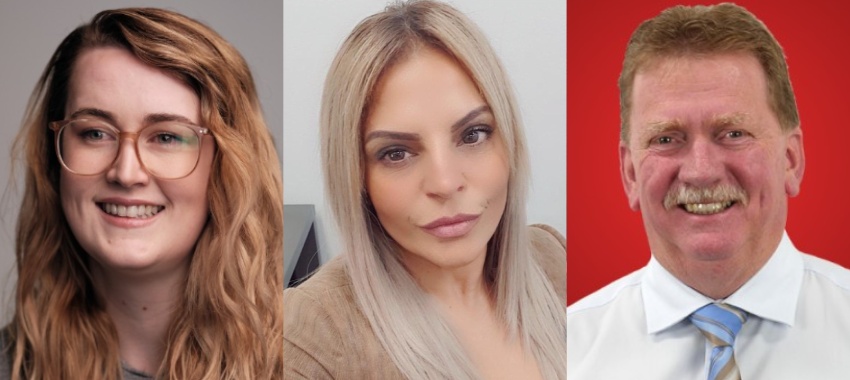 Three new business development managers have joined non-bank lender Prime Capital as it bolsters its broker support team.
Following on from the appointment of its inaugural chief commercial officer (CCO), Steve Sampson, Prime Capital has welcomed three other broker channel specialists to its sales team.
Jenna Deutscher, who was most recently working alongside Mr Sampson at Bank of Sydney as broker partnerships manager, has joined Prime Capital as its national business development manager (BDM).
Ms Deutscher has more than six years of experience in the third-party space, and spent the last five years in third-party relationship roles at Bank of Sydney. She also holds a Cert IV in finance and mortgage broking.
Joining her will be a new BDM for NSW, in the form of former LSH Credit BDM Sal Bazzi and a new BDM for Vic, filled by former HomeSec Business Finance BDM Vince Bolger.
Both Ms Bazzi and Mr Bolger have BDM, banking and non-bank lending experience, with both previously having worked at Westpac.
Speaking of the appointments, the COO of Prime Capital said: "We are absolutely delighted to attract such high-calibre, experienced individuals to focus on servicing our growing list of aggregator partners and brokers."
Mr Sampson continued: "Prime Capital solely deals with brokers and distributes its products through the broker and aggregator network. We are determined to help them service a growing SME cohort that requires fast and simple loans, particularly in challenging times and when they need it most. We are able to avoid the big bank bureaucracy that SMEs experience, and having the right BDM team play a big part in making this happen."
He added: "Our BDM team have a distinct level of knowledge when it comes to training and educating brokers in the SME stratum and our new recruits will certainly add a lot of value to our purpose."
Prime Capital has also recently recruited Craig Dewis, a former Arab Bank construction analyst, to assist brokers with their construction loan applications.
[Related: Steve Sampson becomes CCO of non-bank lender]