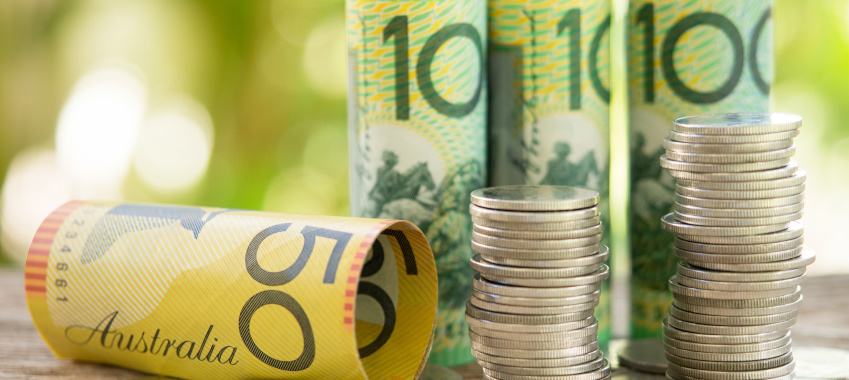 A review of retail banking product commissions and payments has found that links between remuneration and sales are now rare and industry policies have improved.
These and other findings are contained in the Retail Banking Remuneration Review Final Report by former Australian Public Service commissioner Stephen Sedgwick, who compiled the report after being commissioned by the Australia Banking Commission (ABA).
You're out of free articles for this month
In 2016, the ABA commissioned Mr Sedgwick to undertake a large-scale review of remuneration practices for retail banking frontline staff, including product sales commissions and product-based payments in retail banking in Australia.
This review, which was delivered in 2017, recommended comprehensive reforms and outlined a three-year process for banks to implement the reforms.
The recommendations included removing or reducing an unacceptable risk of promoting inappropriate behaviour that is inconsistent with the interests of customers.
Mr Sedgwick has released his final report after being commissioned by the ABA in late 2020 to undertake an independent assessment of the scale and effectiveness of implementation of the reform program.
Links between sales and payment rare
As such, the report has concluded that with few exceptions, the retail banking industry's policies "have changed in line with the letter and intent of the 2017 recommendations for staff in-scope for this review".
Specifically, the report states that:
Links between remuneration and sales are now rare, and, where present, only indirect. With few exceptions, the value of any variable remuneration payment a seller obtains is only very indirectly linked with their personal sales performance
The maximum variable rewards that were potentially available have been wound back significantly, with most banks now offering a maximum variable pay opportunity that is 40 per cent or less of fixed pay for in-scope roles. Some banks have removed variable remuneration altogether for some roles like tellers, while others plan to do so shortly
"One significant bank continues to offer a maximum variable pay opportunity that exceeds 50 per cent of fixed pay for a small proportion of its home lenders. However, it has committed to reducing this immediately to 50 percent or less of fixed pay for new hires, and progressively to other home lenders during a brief transition period," the report said.
Furthermore, the report also said:
Performance assessments and access to variable rewards are currently typically assessed on a "whole-of-role" basis, with consideration of both the "what" and the "how", which would minimise the risk that good sales obtained by poor behaviour is rewarded. The systems are better aligned, reducing risks that staff could receive "mixed messages"; and
Performance ratings are assigned and access to variable pay is determined by managers by mostly using discretionary judgement, reducing risks of gaming and breaking previously "formulaic" links between performance and rewards.
In addition, the report said: "Many banks have invested heavily in refreshing their values, consequence management framework, cultural expectations and leader, manager and staff capability to strengthen the focus on the customer.
"Most banks actively encourage staff to 'speak up' if they see something inappropriate and some further encourage staff to ask 'should we' rather than just 'can we'."
Retail banking sector commended, monitoring urged
Mr Sedgwick, in his review, commended the "substantial achievements" by the retail banking sector, and said that these were bolstered by substantial investments by many banks to adopt a consumer-centric approach and to build leader and manager capability to support this.
"The risks of mis-selling and poor outcomes for customers in retail banking are substantially reduced consequently," he said.
"The exceptions involve some aspects of the policies of a few banks and are concentrated in home lender roles. I call on those banks to move to full implementation as soon as possible.
"Although the scale of change required varied between banks, the industry has accepted and delivered against my 2017 recommendations that mutually reinforcing reforms were generally required to the culture, management and remuneration of retail bank staff."
However, Mr Sedgwick asked what would sustain the pressure to achieve customer-centric culture and practices once memories fade, market conditions change, and boards and senior leadership of some banks face the pressure to achieve the bank's strategic objectives.
"The current focus across virtually all banks on building their share of the mortgage market, coupled also with the need for banks to offer attractive remuneration to their home lenders against the background of the dynamics of the commissions-dominated labour market for mortgage brokers, pose particular challenges," he said.
"Substantial change has been achieved, which needs to be supported as time passes by continued vigilance of bank management, boards and regulators."
Brokers, aggregators excluded from review
Mortgage brokers and aggregators are not in the scope of this review as government policy and the regulatory environment has stipulated a continuation of sales volume-based commission payments.
Moreover, the introduction of the best interests duty (BID) for brokers and removal of some additional payments previously linked to the value of sales have led to them being excluded from the review, Mr Sedgwick said.
"However, such payments substantially increase the risk of mis-selling compared to payments determined by the effort required to arrange a loan, which the 2017 review had recommended."
The BID bill has stipulated that credit representatives must prioritise consumer interests if they know that there is a conflict between consumer interests and their own interests.
The regulations also require the value of upfront commissions to be linked to the amount drawn down by borrowers instead of the loan amount, ban campaign and volume-based commissions and payments, and cap soft dollar benefits.
In 2019, Federal Treasurer Josh Frydenberg announced that trail commissions on new loans would not be prohibited for mortgage brokers following consultation with the industry, but said that broker operations would be subject to a review in 2022.
The review – to be conducted by the Council of Financial Regulators and the Australian Competition and Consumer Commission – will examine the impacts of removing trail and the viability of continuing upfront commission payments.
The abolition of broker trail and upfront commissions were recommended by commissioner Kenneth Hayne in his final report for the Royal Commission into Misconduct in the Banking, Superannuation and Financial Services Industry.
ABA to monitor adherence
Commenting on the final retail banking remuneration review report, ABA CEO Anna Bligh said the banking royal commission recommendation that banks should fully implement the recommendations of the Sedgwick Review is now complete with this final review.
She said the report findings are "testament to the significant changes the banking industry has made" since it was first commissioned.
"Several years ago, I said don't judge banks by their words but by their actions. Today, as seen in this final review, I believe banks are demonstrating they have heard the community and have moved to change the culture of banking," Ms Bligh said.
"While there is always work to be done, the banking industry has come a long way since 2017 in earning back the trust and confidence of Australians.
"Real trust is earned when organisations do what they say they will do. This final review by Stephen Sedgwick clearly demonstrates that banks have kept their promise to stop poor remuneration practices and put the customer first."
Ms Bligh noted that while the retail banking sector will be required to monitor the industry on an ongoing basis to ensure that the customer-centric focus is maintained, no further recommendations have been made to change remuneration practices.
"As suggested by Mr Sedgwick, the ABA and its member banks will now consider an appropriate mechanism to regularly monitor the sustained and ongoing adherence to these improved remuneration practices across the industry," Ms Bligh said.
[Related: Bill to extend BID delayed again]