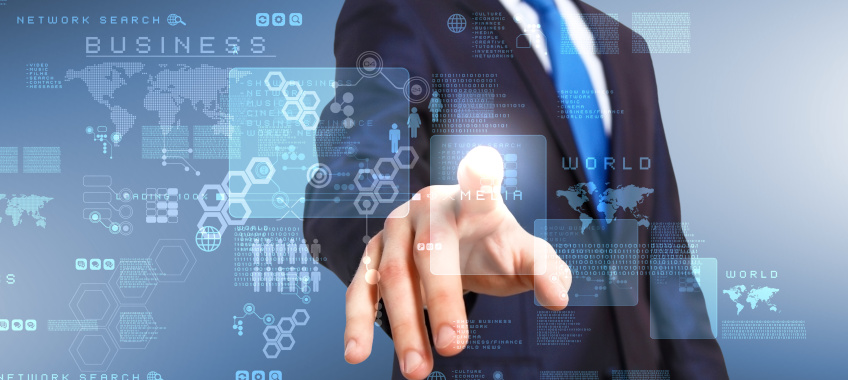 A new fintech lender has launched into market with a direct offering, but has confirmed it is currently 'co-developing' a digital home loan solution for brokers.
Nano, a new digital mortgage lender, has officially launched into market with a direct-to-consumer home loan offering.
As part of its initial offering, the fintech lender is offering refinancing owner-occupier customers (paying principal and interest) a rate of 1.99 per cent per annum, while investors that refinance to Nano will be able to access principal and interest mortgages of 2.29 per cent per annum. There are no comparison rates as the lender does not charge fees.
Currently, the lender only offers loans of between $100,000–$2.5 million to PAYG customers seeking a loan with a loan-to-value ratio (LVR) of 75 per cent or less.
The Nano home loan comes with an offset sub account (to which a Nano Visa card for purchases, Apple Pay and Google Pay is tied), as well as 'Vaults' where consumers can ring-fence savings (for example, to save for travel or a renovation).
The refinancing offer is the first in its suite of home loan offerings – with the fintech saying it is expecting to launch its platform for new home purchases in the second half of 2021.
Its "technology-led proposition" and "disruptive digital platform" intend to provide mortgages in "minutes, not weeks", with the whole mortgage process conducted digitally.
Last month, while in soft launch, the lender reportedly approved a loan in nine minutes and 41 seconds from commencement of application to unconditional approval, and aims to utilise technology to speed up the mortgage process.
Speaking to The Adviser, Nano co-founder and CEO Andrew Walker said the offering was direct-to-consumer as "globally, and particularly because of COVID, people are interacting online, with more digital transactions are moving up the complexity curve". 
Mr Walker highlighted that around 30 per cent of US mortgages are originated online, adding: "The value of net new flows in the Australian home loan market roughly stands at $340 billion a year. In a market characterised by unprecedented digital disruption, it's not difficult to see Australia following other markets with 30 per cent of the market being digital in three to five years.
"That's potentially a $100 billion addressable market opportunity for Nano," he added.
Digital broker offering in development with industry
While Mr Walker said that the Nano home loan is a digital B2C product, he added that the fintech is primarily a technology company and is therefore offering its technology and software as a service offering to aggregators and third-party distribution players.
He explained: "Our origins are as a technology company, not a non-bank lender. While our first product is a mortgage product, our origins are in technology.
"Through our Platform Solutions Division, we are actually in the process right now of co-developing a broker digital mortgage," he revealed.
"So, we are white labeling and licensing part of our onboarding journey and our platform to third parties...
"[Because] what we've done is radically improve the customer experience to let the data tell the story and we've dramatically impacted the unit economics of originating a mortgage.
"Large players in the broker distribution channel can take part of our technology stack and embed it into their processes. And they're already trying it and finding it pretty effective, so we're getting a lot of interest in that," he said.
"We are also currently working on a number of those Software-as-a-Service plays for banks and other participants in the industry," Mr Walker told The Adviser.
Innovation in the third-party distribution space
Several major players have already announced partnerships with fintech lenders to digitise the home loan process for brokers.
In June, Australian Finance Group (AFG) announced it had partnered with fintech Volt Bank to form a strategic alliance and would be investing $15 million into the company.
The alliance will:
Provide AFG Home Loans with a digital white labelled mortgage product (funded by Volt and available to AFG's network of more than 2,975 brokers);

Leverage Volt's

 

Banking as a Service (BaaS) offering by making deposit products available to AFG customers and utilising its tech to digitise the credit decisioning of AFG Securities; 
Provide a white label personal finance manager (PFM) app to AFG Home Loans and AFG broker customers.
Volt and AFG have said they will also work together to develop and distribute further Volt white label products to AFG brokers in the future, including personal and business loans.
The alliance will also enable Volt's direct customers who do not fit Volt's loan credit criteria to be referred to AFG, with customer consent, for fulfillment by AFG brokers.
Other players, such as former-broker-turned-fintech founder Adam Grocke has launched a tech platform that aims to automate the repricing and refinancing process for brokers.
The former director and broker at South Australian-based financial services company Johnston Grocke has launched Sherlok, a new AI-based platform that can 'read' a broker's trail book (by utilising similar technology to screen-scraping platforms) to detect refinancing and home loan repricing leads. 
It utilises a predictive algorithm that calculates the borrower's rate (reportedly to within 0.1 per cent) and is looking to develop an option that will enable clients to permit Sherlok to track their rate through their online banking portal.
[Related: AFG to invest $15m in neobank]