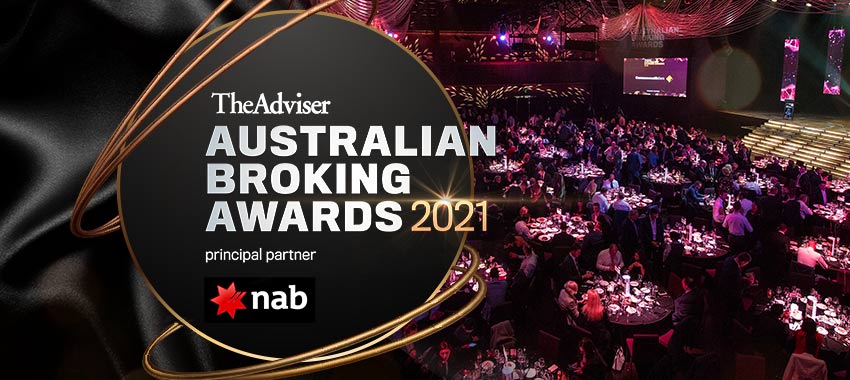 A total of 238 finalists have been announced as contenders for the Australian Broking Awards 2021, run in partnership with principal partner NAB.
Now in its 11th consecutive year, the Australian Broking Awards, run in partnership with principal partner NAB, recognises the leading players in the mortgage and finance broking industry.
A total of 238 finalists from across Australia have made it into the running to win one (or several) of the 28 submission-based categories that celebrate the best of the best in this industry on a national stage.
Brokers, mentors, loan administrators and aggregators from every state and territory are represented in the finalist list this year.
The winners of the leading industry awards program will be announced at the prestigious luncheon event at The Star, Sydney, on 13 August 2021.
Speaking of the 2021 finalists, Annie Kane, editor of The Adviser, commented: "The Australian mortgage and finance market has been achieving record highs this past year, with the broking industry busier than ever to help Australian borrowers achieve their dreams.
"Given the record volume of business, the ongoing pandemic and a new regulatory regime, the broking industry has had to work harder than ever to help borrowers access finance. A key theme emerging through the submissions this year was that of a sector which has been working tirelessly to help clients, through thick and thin. 
"The finalists this year should all be commended for their perseverance, their passion and their professionalism in an extremely busy period.
"We look forward to celebrating the achievements of the finalists, and announcing the winners at the awards luncheon in August."
The Australian Broking Awards
The Australian Broking Awards is the pinnacle event for recognising talent in the Australian broking industry.
This national awards program, run in partnership with principal partner NAB, focuses exclusively on the leading brokers, brokerages and aggregation groups in the Australian mortgage industry.
Celebrating the leading players in Australia's mortgage industry, the awards program recognises the outstanding contribution of professionals and businesses working within the broking industry across 28 submission-based categories.
Finalists' submissions (across all categories) will be delivered to a panel of respected industry professionals and business leaders, who will assess each submission for the categories in which they are judging. Judges are drawn from the business community, academia, associations, not-for-profit, consulting and specific industry sectors – offering diversity in submission assessment.
A pool of judges will be allocated to judge each category to ensure a blended assessment of submissions. Judges will score each submission against the specific category criteria and assessment requirements, with the aggregate of the judges' scores used to determine the category winner.
One winner will be announced per award category, with the awards presented at the luncheon event.
Individual broker winners on the day will then go into the running for the overall award, Broker of the Year 2021.
Click here to view the full list of this year's finalists.
[Related: Australian Broking Awards winners 2020]