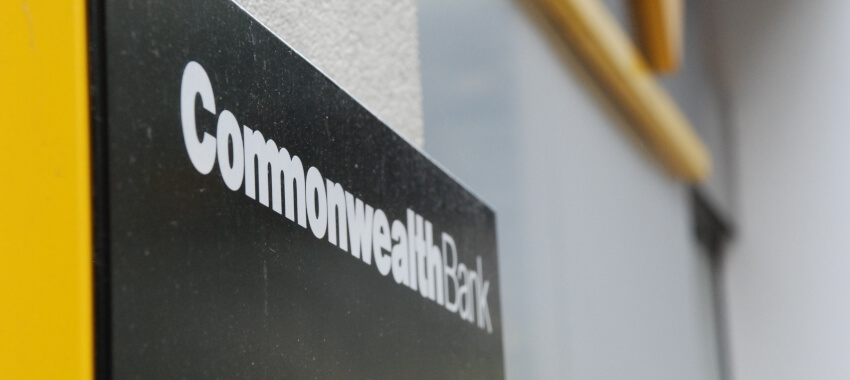 The major bank is rolling out a digital invoice finance solution to enable small businesses to use their outstanding invoices to access credit.
The Commonwealth Bank of Australia (CBA) has announced that it is launching a "self service" invoice finance solution for SMEs.
You're out of free articles for this month
The major bank has announced its new Stream Working Capital offering, a digital working capital platform through which small businesses can borrow against their unpaid customer invoices.
"Select" eligible small business customers will be able to access Stream Working Capital from this week (24 June), with the product set to be available more broadly in early 2022.
While the solution will initially be available through the direct channel, it will be made available through the broker channel when it is rolled out more widely in 2022, CBA said.
What it offers
The Stream Working Capital platform – which will be limited to business-to-business transactions – will provide up to 80 per cent funding of the value of outstanding invoices.
The application to funding process will reportedly take 72 hours.
To qualify for the digital lending platform, the minimum value of invoices needs to be $50,000.
Credit limits would then be "tailored" to the business and access to cash would increase/decrease as the value of outstanding invoices changes.
The loan size would reduce automatically as invoices are paid.
Businesses will not have to pay an establishment fee and can use as much or as little as they need. The platform will also be available 24 hours a day.
According to CBA, businesses would have to pay interest on the amount they draw down, with interest calculated daily on the outstanding balance. The loan balance is automatically adjusted each day based on the business' customers paying their invoices.  
CBA has partnered with invoice finance platform Waddle to enable Stream Working Capital. 
It uses digital technology and a live feed of customer data via cloud accounting software, such as Xero (which acquired Waddle in August 2020), to strengthen a business customer's working capital requirements. CBA said it was the major bank to do so.
The Stream Working Capital platform therefore allows businesses to link their accounting software and nominate invoices in real time with a single, automatically reconciled "source of truth", CBA said.
It provides visibility of a business' cash flow position across all nominated invoices for finance, it added.
According to CBA, the new product will provide SMEs with access to larger and more flexible financing as the business grows, and reduce manual processes by up to 80 per cent.
'Making it easier for small businesses to access capital'
CBA group executive business banking Mike Vacy-Lyle said that while small businesses would traditionally use fixed assets such as property to secure an overdraft or loan, Stream Working Capital would instead allow customers to access funds by using their outstanding invoices as loan security.
Commenting on the release of the platform, Mr Vacy-Lyle said: "Cash flow is one of the key issues facing small businesses, so we have been looking at how we can support customer's working capital requirements, helping them maximise cash flow and drive business growth."
CBA's executive general manager business lending, Clare Morgan, said the new solution would enable businesses to access cash flow faster to cover short-term operational needs and be better positioned to leverage fixed assets for longer-term strategic goals and investments.
"Having access to cash flow is vital for every Australian business, whether they are a sole trader or one of Australia's largest companies. We want to simplify the working capital process, especially for small business," she said.
"We've heard from our customers that they want to be able to hold more inventory and build relationships with more suppliers to mitigate supply disruption. They also face increasing pressure from suppliers wanting to be paid earlier and buyers wanting to extend payment terms.
"Using invoices to access credit addresses this issue and can provide some peace of mind for businesses who can now access cash locked up in their invoices to be able to pay suppliers or hire employees. It's an essential part of helping small businesses recover and grow as they continue to navigate a new operating environment during the pandemic."
Founder and director of Waddle, Simon Creighton, said: "We're delighted to partner with CBA to make it easier for small businesses to access capital.
"We're passionate about supporting small businesses to grow. We see this as alleviating processes that take time – like automating much of the finance process like credit assessment, underwriting and monitoring."
He concluded: "It also gives small businesses the ability to better manage cash flow, which is critical in today's environment, and this partnership will provide the flexibility and support they need."
CBA recently outlined in a media briefing that it is increasingly focusing on digitisation, including plans to use data across transactions and cash flows for its 700,000 business customers to form prompts such as suggestions for loans.
During the media briefing, Mr Vacy-Lyle said that the lender is developing capabilities to assist business customers predict their cash flow requirements, and offer them digital lending and borrowing solutions on the back of these predicted future cash flow requirements.