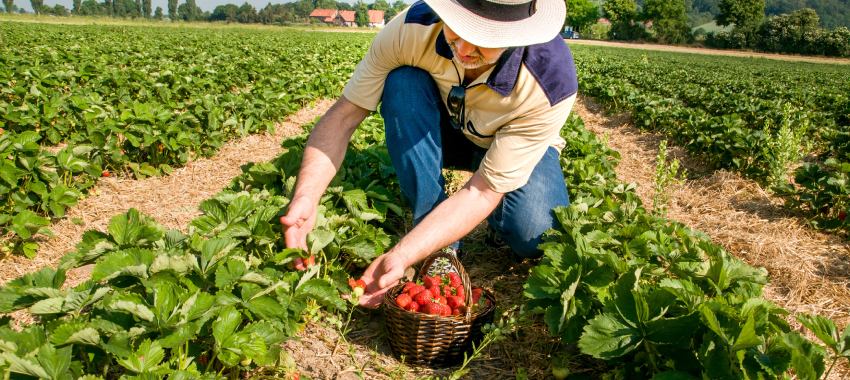 Roughly one-third of Australian farmers expect to increase their business investment over the year ahead, according to a new survey.
The Rabobank Rural Confidence Survey has revealed that while overall net sentiment eased slightly from the previous quarter, almost 90 per cent of Australian farmers were anticipating strong business conditions in the agricultural sector to continue or improve over the year ahead.
You're out of free articles for this month
Around a third (34 per cent) of farmers in the May survey have signalled expectations to increase investment over the year ahead, while 60 per cent will maintain business spending at current levels.
Further, two-fifths (40 per cent) of farmers surveyed expect an increase in gross incomes in the next 12 months, compared with 41 per cent in March, while 45 per cent expect similar incomes to last year.
Rabobank Australia chief executive Peter Knoblanche commented that farmers are taking the opportunity to improve their assets and upgrade their operational infrastructure, while the seasons, commodity prices and interest rates are working in their favour.
"For most farmers, we are seeing a second year of very good seasonal conditions, high to very high commodity prices, low interest rates and favourable infrastructure investment incentives from government," Mr Knoblanche said.
"The benefit of another year like this for Australian farming shouldn't be underestimated. This will allow many farmers to really consolidate their position after years of drought – to further reinvest in their businesses to make them more efficient and resilient, and to expand and grow their businesses for the future."
The CEO also noted intense competition for agricultural land, while farmers who aren't in a position to expand their property are investing on-farm.
Recent CBA research showed a rise in asset finance demand in the agriculture sector, particularly for energy-efficient equipment such as lower-emitting tractors (with financing up by 88 per cent year-on-year) and loaders (up 73 per cent).
"In fact, demand for agriculture machinery is the highest we've seen in several years," Clare Morgan, CBA executive general manager for business lending, said.
Similarly, NAB data has shown that businesses are purchasing new equipment and vehicles in record numbers, including tractors (up by 146 per cent year-on-year), irrigation equipment (up by 217 per cent year-on-year) and earthmoving or construction equipment (increasing by 133 per cent year-on-year).
Meanwhile, the Rural Confidence Survey's Farm Viability Index – which measures farmers' assessments of their own business viability – had continued on its rise in the latest quarter, to settle at a 20-year high.
The latest survey found that 35 per cent of farmers nationally were expecting conditions in the agricultural economy to improve over the year ahead – although it had slipped from 39 per cent of respondents in March.
Despite the current mouse plague wreaking havoc, it was not registered as a major concern in the survey, only cited by 5 per cent of those expecting conditions to worsen as the reason for their pessimism.
Confidence was found to be strongest in Tasmania and NSW – where 45 per cent and 44 per cent of respondents, respectively, tipped conditions will improve.
Commodity prices were the primary driver of confidence – referred to by 69 per cent of farmers expecting conditions to improve.
[Related: Brokers urged to seize on SME EOFY needs]