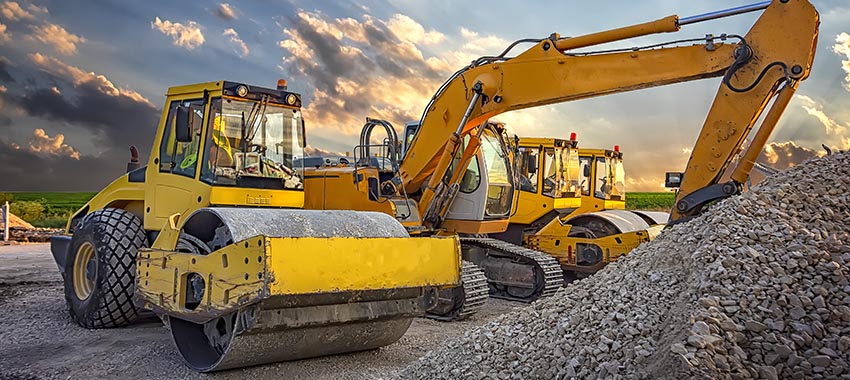 The major bank's data has revealed a jump in asset finance growth across multiple sectors, including construction and manufacturing.
New data from the Commonwealth Bank of Australia (CBA) has revealed a jump in demand for asset finance in the construction industry, with year-on-year growth of excavators (up 191 per cent) and other earthmoving equipment (up 121 per cent).
You're out of free articles for this month
The agriculture industry has also seen growth in the financing of energy-efficient equipment such as lower emitting tractors (up 88 per cent) and loaders (up 73 per cent) compared with this time last year, according to CBA.
In addition, the major bank observed that the market has responded to the federal government's $1.5 billion Modern Manufacturing strategy as part of its JobMaker plan, which has aimed to assist manufacturers with scaling up, becoming more competitive, and building more resilient supply chains.
Key initiatives of the strategy include the $1.3 billion modern manufacturing initiative, which has aimed to encourage private investment and support large projects to build the scale and capabilities of local manufacturers, $107.2 million to better understand supply chains, identify gaps and take action to address them, and a second round of the manufacturing modernisation fund totalling $52.8 million to support "transformative" investments in technologies and processes by manufacturers.
The government said that it will facilitate industry-led teams to create roadmaps against each of the national manufacturing priorities.
The priorities include resources technology and critical minerals processing, food and beverage, medical products, recycling and clean energy, defence and space.
According to the CBA figures, this measure has seen significant growth in the demand for welding units (up 112 per cent), and compactors (up 32 per cent) compared with May 2020.
In addition, there has been a 43 per cent rise in computers and a 75 per cent rise in laptops financed as businesses seek avenues to remain connected remotely while working from home amid the coronavirus pandemic, CBA said.
Meanwhile, CBA data showed that financing for equipment and machinery was up 21 per cent in May compared with the same time last year, while total car financing was up 35 per cent, automotive repaid equipment was up 93 per cent, and light commercial vehicles between 2,000 and 3,500 kilograms increased by 136 per cent.
The major bank attributed the rise in automotive repaid equipment to the vehicle supply issues relating to the pandemic, similar to what is driving the "very buoyant" secondary vehicle market.
Commenting on the figures, CBA executive general manager business lending Clare Morgan said that asset financing across multiple sectors within CBA's business bank have continued to grow as businesses restock and invest in new assets.
She said: "The construction industry in particular has benefited from multiple government stimulus packages, including record investments in public infrastructure projects and the HomeBuilder grant.
"We're also seeing strong demand for vehicle financing and machinery, particularly in the food manufacturing and agriculture sectors. In fact, demand for agriculture machinery is the highest we've seen in several years."
Recent CBA data revealed a spike in business car financing compared with last year, driven by a 187 per cent rise in light commercial vehicle financing since January 2021.  
Data from the National Australia Bank (NAB) showed that businesses are purchasing new equipment and vehicles in record numbers, with top equipment purchases by businesses, including tractors (up 146 per cent year-on-year), irrigation equipment (up 217 per cent year-on-year), earthmoving/construction equipment (up 133 per cent year-on-year), forklifts (up 216 per cent year-on-year) and coffee machines (up 155 per cent).
The demand for asset finance has been reflected in Australian Bureau of Statistics (ABS) data, which showed that an 11.6 per cent rise in machinery and equipment investment had propelled business investment levels in the March quarter.
With the end of the financial year (EOFY) approaching, a LendEd webinar in May heard from a panel of asset financial specialists that brokers could use the EOFY period to communicate with their clients about their growth plans and broader funding requirements.
You can find out more about federal budget measures and top EOFY tips in the June feature, The taxman cometh.
[Related: 1 in 8 SMEs failed to access additional funds: ABS]