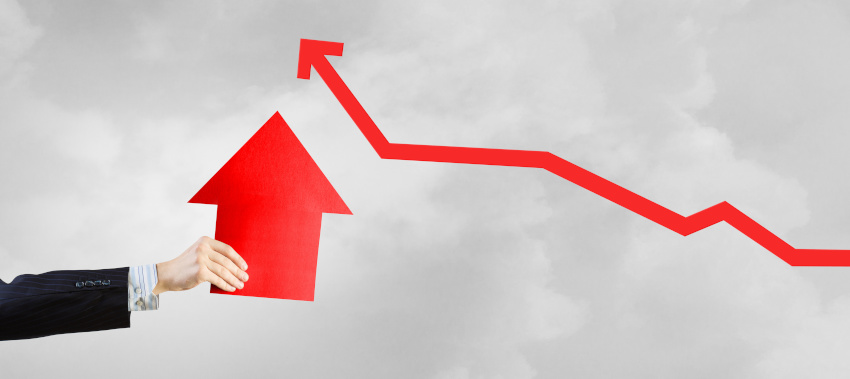 The fintech lender has reported record loan originations and loan book value over FY21, which it said was driven by penetration in the broker channel.
ASX-listed lender Plenti Group has released its full-year results for the year to 31 March 2021, in which it reported record-high loan originations of $470.4 million, up 64.0 per cent year-on-year.
You're out of free articles for this month
According to the lender, the coronavirus pandemic dented lending in the first half, with year-on-year growth of 33.0 per cent, but this accelerated in the second half, reaching 88.0 per cent growth on the prior year, including 120.0 per cent growth in the fourth quarter.
The group also reported that its loan portfolio rose by 61.0 per cent year-on-year to a record high of $614.6 million, and said that it is aiming to reach $1 billion in its loan portfolio by March 2022.
The lender's loan portfolio average rose by 45.0 per cent year-on-year to $452.2 million, and revenue rose by 28.0 per cent year-on-year to $53.1 million.
The growth was driven by a spike in automotive lending, with loan originations surging by 301.0 per cent, from $57.6 million in FY20 to $230.8 million in FY21, according to Plenti.
It said that it achieved this growth following over three years of investment in technology, customer reach, sales teams and funding.
It also said that it extended origination capabilities through penetration of car brokers, mortgage brokers, as well as building direct-to-consumer capabilities.
Renewable energy finance loan originations grew by 33 per cent from $43.0 million in FY20 to $57.1 million in FY21, which Plenti said was driven by the onboarding of around 150 new merchant firm partners, the delivery of two government renewable energy programs, and the launch of a buy now, pay later finance facility in the fourth quarter (which it said represented 38.0 per cent of renewable energy applications in April 2021).
Plenti said that personal lending was flat year-on-year overall, as it deliberately tightened credit criteria and reduced related marketing spend during the early stages of the COVID-19 pandemic.
Personal loans rebounded in the second half of FY21, after declining from $99.3 million in H2FY20 to $57.5 million in H1FY21. Loan originations surged by 117.0 per cent on the first half to $125.0 million in H2FY21, Plenti reported.
The lender attributed the growth to gaining significant market share in the broker channel through the year, as well as gaining share in direct to consumer from large incumbents "as COVID accelerated ongoing changes in consumer preferences".      
Plenti said in its results that brokers originated 47.0 per cent of its loans, while renewable energy partners funded 27.0 per cent, digital partners funded 12.0 per cent, and direct customers funded 14.0 per cent.
Plenti's broker partners increased by 1,400 year-on-year to 10,400, while its renewable energy partners increased by 150 year-on-year to 700, it said.
Cash net profit after tax (NPAT) (pro forma) rose by $4.8 million year-on-year (42.0 per cent rise) to a loss of $6.8 million, an improvement from a loss of $11.6 million in FY20, while the group tightened its NPAT loss by $4.5 million year-on-year, rising from a $16.4 million in FY20 to an $11.9 million loss in FY21, according to the results.
The lender said that it is aiming to achieve positive monthly cash NPAT prior to June 2022.
Plenti reached $1 billion in lending in November 2020, and said it was the first fintech consumer lender to reach this milestone.
It increased its funding limit on its secured automotive warehouse facility from $50 million to $350 million during 2020, and established a second warehouse facility in December 2020 to fund renewable energy and personal loans with initial capacity of $100 million.
Its warehouse facility capacity totalled $450 million at the end of its reporting period, which Plenti has since increased to $550 million in May 2021 (over $160 million of which was undrawn), it said.
Brokers drive lending growth, says CEO
Commenting on the results, Plenti CEO Daniel Foggo said: "Plenti has continued to perform strongly since the beginning of FY22, with our loan book increasing over 10 per cent to $685 million since the start of April, supporting the achievement of our $1-billion loan portfolio priority."  
Mr Foggo told The Adviser that the growth in the loan portfolios were largely driven by the lender's penetration in the broker channel.
He added that by value, over 60 per cent of the loans were originated through the broker channel.
He said: "Brokers are very important to us, and that number's increased over the last 12 months. It's really the broker channel that has driven our growth."
Mr Foggo – who said that Plenti typically assesses and approves a loan in around two hours – added that Plenti would launch a commercial loan offering over the next six months and has commenced a pilot program.
He explained that this has been driven by Plenti receiving enquiries from asset finance brokers who specialise in vehicles about whether it offers commercial loans.
[Related: Plenti quarterly loan originations at record high]