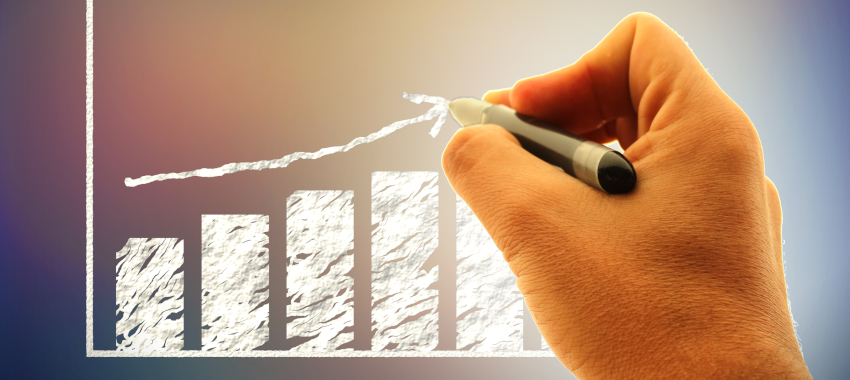 The SME lender has said that its total originations have bounced back to pre-COVID levels, and up 20 per cent on the prior quarter.
In a trading update, the ASX-listed small-to-medium enterprise (SME) lender Prospa Group reported total loan originations of $121.0 million in the third quarter of the 2021 financial year (3QFY21), largely in line with the prior corresponding period (3QFY20) when originations were at $122.2 million.
The lender said that originations had returned to their pre-coronavirus pandemic levels quicker than it expected, and reported that they are up 20 per cent on 2QFY21 ($100.7 million).
Prospa also reported strong month-on-month growth in originations over the quarter, recording $30.8 million in January, $39.9 million in February, and $50.3 million in March.
The lender attributed the growth to the recovery in the SME sector, and added that demand had increased for its small-business loan and line of credit products.
Of the total originations for the quarter, the lender reported that 80.8 per cent were from its small-business loan and 19 per cent were from its line of credit product.
"The growth in originations back to pre-COVID levels is evidence of the strong rebound experienced by many small businesses and their increasing appetite to invest in their future," Prospa said in its update.
The building and trade segment accounted for most of the lender's loan originations for the quarter, comprising 26 per cent of all originations, and unchanged from 2QFY21.
This has come amid robust activity in the property market and government incentives such as the HomeBuilder scheme.
The retail and professional services industries accounted for the second-largest percentage of loan originations for Prospa in 3QFY21 at 15 per cent, but this was down from 17 per cent and 19 per cent, respectively, in 2QFY21.
The hospitality sector – which was one of the hardest-hit industries during the COVID-19 crisis due to social distancing restrictions – accounted for 14 per cent of Prospa's loan originations.
However, art and lifestyle (2 per cent) and primary industries (1 per cent) accounted for the smallest portion of originations.
NSW comprised 27 per cent of loan originations, while Victoria and Queensland accounted for 19 per cent.
Average gross loans increased by 6.4 per cent on the prior quarter, from $332.8 million in 2QFY21 to $354.0 million in 3QFY21, with annualised yield stable for the financial year to date at 32 per cent.
"This is the first time average gross loans have increased since the impact of COVID, and while they remain lower than the pcp (3Q20: $466.3 million), this quarterly growth represents another turning point for the business," the lender stated.
Total revenue before transaction costs increased by 3 per cent on the prior quarter, from $27.7 million to $28.5 million. The lender said the revenue growth indicated a post-COVID "turnaround point" for the business.
However, revenue has remained lower than the prior corresponding period ($37.4 million in 3QFY21), which Prospa said reflected its "deliberate decision" in 2020 to curb its risk appetite. It added, however, that the business is well-positioned to return to its pre-COVID revenue levels as originations continue to grow.
The approach to managing costs during the peak of the COVID-19 crisis has resulted in a 13.6 per cent dip in operating expenses on the prior corresponding period, down from $20.6 million in 3QFY20 to $17.8 million in 3QFY21.
Loan impairment expense for the quarter decreased from $8.8 million in 3QFY20 to $6.7 million in 3QFY21. The expense consists of a $2.8 million increase in the provision in the period due to the growth in the portfolio, and $3.9 million net bad debt expense.
As at 31 March 2021, the total coverage for expected credit losses as a percentage of receivables remains unchanged at 10.4 per cent, with a total provision of $38.3 million.
The New Zealand business has recorded a 10.6 per cent increase in originations quarter-on-quarter, with 3QFY21 originations totalling $19.9 million, up from $18.0 million in 2QFY21, and $16.4 million in 3QFY20 (up 21.3 per cent).
Commenting on Prospa's quarterly performance, CEO Greg Moshal said: "Prospa has seen better than anticipated growth in originations, driven by stronger economic confidence and investment within the SME sector.
"It is particularly encouraging to see such high levels of activity in the March quarter considering this is typically a quieter period than the busy December holiday season. This quarterly result shows good momentum for Prospa with a return to growth in revenue and average gross loans."
Broker opportunities in SME market
According to Prospa, third-party channels account for around 70 per cent of its loan originations, with the majority comprised of broker partners (but it includes other financial advisers and enterprise partners).
Prospa head of partnerships Alex Brgudac underscored that with the lender seeing "significant pent-up demand" from SME customers over the quarter, it presents an opportunity for brokers as the end of the financial year looms.
He said: "Cash flow is front of mind during this time, with businesses spring-cleaning their affairs and getting organised and ready for the year ahead. If you haven't reached out to your small-business customers already to discuss funding needs yet, now is the time.
"Small businesses want more flexibility to confidently manage cash flow fluctuations and capitalise on short-term opportunities, something brokers should be thinking about when looking at the right funding solutions for their customer."
He concluded: "We're excited to have enhanced our revolving line of credit product this quarter and to offer a money-on-demand solution that meets more of our small-business and partner needs."
[Related: Rising number of SMEs look to access credit]