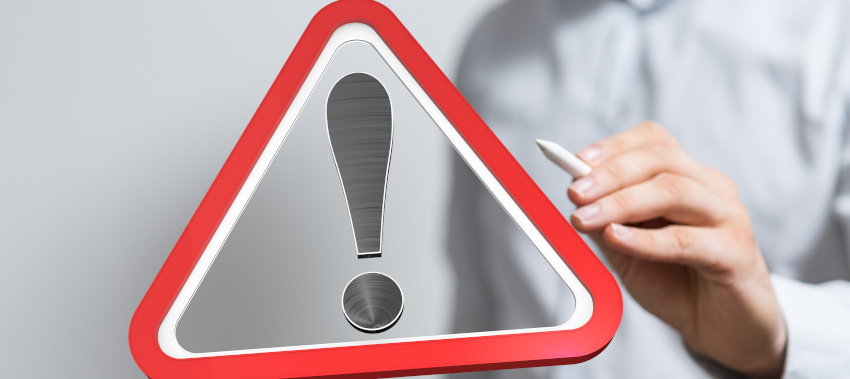 The big four banks have acknowledged that more needs to be done on abusive transactions, after identifying more than 100,000 threatening or abusive transactions in only three months.
While fronting the House of Representatives' standing committee on economics for their review of four major banks, it was revealed that the banks had blocked more than a hundred thousand transactions with abusive or threatening messages in their description fields in just a few months.
ANZ
The CEO of ANZ, Shayne Elliott, stated that more needed to be done on the issue.
According to Mr Elliott, the bank has 319 words on its blacklist which triggers a transaction refusal for sender review, however, he said the bank does not currently measure the extent of the issue.
"We are going to invest to start counting it so that we know how many but we [do] know many transactions get kicked back and the people have to alter or amend the language. 
"One of the things we also need to do is amend that list of 319 words; it needs to be under constant review. We've recently just talked about adding some words. And we're also increasing it to be more phrase sensitive as opposed to just individual words."
The ANZ CEO said that he was not aware of any circumstances of the issue that were of "sufficient concern that would require [ANZ] to have reported it to the police".
"Now, I accept that we may be behind some of our peers in terms of our technology and our ability to monitor this and accurately achieve the outcomes that you quite rightly require of us. And you know, we are going to do that. 
"But as I said, our initial focus here is to stop those payments going through [and] they do not go through … our customers are not being victimised [by these transactions], because those payments are not going through … Our job is to stop them happening. And that's our primary concern. But yes, we can do a better job on it," he said.
Mr Elliott continued: "Should we do more in this, more investigation to find out where they're coming from? Yes … and I accept that we may well be behind our peers [on this], and we need to do a better job."
CBA
The Commonwealth Bank of Australia (CBA) said it been leading the way in this over the past year, after one of its staff members identified customers sending potentially abusive messages in banking transaction descriptions.
As such, it has taken steps to tackle the issue of technology-facilitated abuse, including blocking threatening transactions, "offboarding" customers who repeatedly engaged in this behaviour and reporting to police.
In response to questions from Julian Simmonds MP, member for Ryan, Queensland, the deputy CEO, David Cohen, said the bank had a list of "70-odd" words that have been found to be the most frequent abusive messages used in financial transfers, and that the bank had implemented a system whereby if a customer tries to make an online transaction via NetBank or the CommBank app with an abusive description, that transaction is blocked.
"[T]he last time we appeared [before the committee] when we first were looking into this, we said we [had seen] 8,000 instances of low-value transactions with threatening or abusive descriptions.
"Since then, we've introduced new terms and conditions to our products so that the use of NetBank or our app for abusive transaction description was going to be a breach of terms, and therefore we could offload customers if that continues."
Mr Cohen continued: "In the period between the 29th October [2020] and the 29th January [2021] – so a three month period – somewhat alarmingly, we blocked 162,000 transactions."
According to Mr Cohen, the users trying to make these transactions were then sent a message saying that the transaction is blocked because of the offensive term used in the description field and can try to send the transaction again.
"Of those 162,000 that were blocked, customers tried again, and 115,000 of those were blocked completely. So that's really alarming," he said.
"That's 115,000 in three months, and all those 115,000 that represent about 100,000 customer accounts that had blocks applied to them."
Mr Cohen could not provide figures on how many customers had been "offloaded" from the bank due to this issue but acknowledged that the issue does raise the threat of customers being "unbanked".
He said: "We have to balance up the harm that is caused through attempts to send abusive messages, and the harm that is caused when people cannot access banking facilities. One of the things that we have talked about with community leaders, and New South Wales Police as well, is what can be done when there are repeated instances of this type of abuse. 
"The difficulty or the challenge that we face is that, broadly speaking, most of the abuse that we see, it's not illegal per se. It's not a criminal issue," he said.
The deputy CEO and former group general counsel outlined that while CBA was working with police to let them "know about the problem that we discovered, and seek some guidance as to what can be done", he went on to state that the bank does not have someone alerting police when these transactions occur in real time.
"Our systems are set up so that we have a list of words that we automatically scan, and then trigger the transaction that is to be blocked. But the challenge for us is being able to then intervene at a personal level, and be able to see the degree of harm or abuse that is being caused… being able to link that back to known situations of domestic or family violence, for example," he said, noting that NSW Police were also "equally concerned that their resources are not stretched by alerts that proved to be false positive".
However, Mr Cohen continued: "At a general level, we would absolutely agree that more needs to be done around the problem. 
"I mean, the fact that we have 160,000 attempts to send abuse to people is shocking. And, from the bank's perspective, in the context of domestic and family violence, it's an area where we have spent significant funding and time and energy because it's an issue that we think needs to be addressed urgently.
"[I]t's something that we need to do more [on] and we are trying to do more [and]... we do think we're leading the way in identifying the issue. More needs to be done."
Westpac
Similarly, Westpac's Leslie Wilson Vance, group executive of financial crime, compliance and conduct, told the committee that since the bank had started blocking abusive transactions in January 2021, it had refused 4,700 approximately transactions from about 3,500 customers. 
According to Mr Wilson Vance, "most" of the blocked transactions had not resulted in repeated instances of abusive descriptions, which he said: "give[s] you an element of [the feeling] that those people [making the transactions] are probably being stupid. But this is a behavioral pattern that must stop."
It added that it also enables customers to report abusive transactions from customers of other banks to Westpac for review.
CEO Peter King added that approximately 10 individuals had been reported to the authorities for repeated abusive behaviour to Westpac customers from another financial institution.
Mr King commented: "We know as an industry that this needs to improve. So, we'll be engaging with each other to make sure it runs getting to the standard … but certainly from an industry perspective, we all want to get this right."
If you are suffering from abuse, depression or suicidal thoughts, or you're worried about someone else and feel that urgent professional support is needed, contact your local doctor or one of the 24/7 crisis agencies below:
1800RESPECT: 1800 737 732
www.1800respect.org.au
Lifeline: 13 11 14
www.lifeline.org.au
Suicide Call Back Service: 1300 659 467
www.suicidecallbackservice.org.au
beyondblue: 1300 22 4636
www.beyondblue.org.au