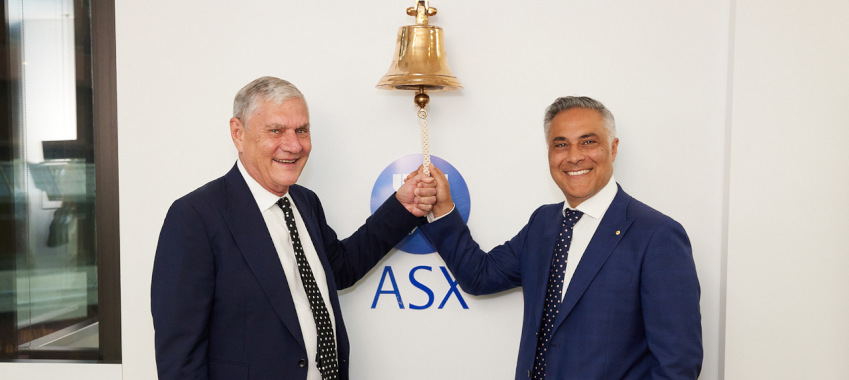 A lending and digital payments business has listed on the Australian Securities Exchange with 1 billion shares on issue, valued at $2.6 billion.
Latitude Financial – which offers personal loans, consumer asset finance, debt consolidation, credit cards and insurance offerings – listed on the ASX under the code LFS today (20 April).
You're out of free articles for this month
The personal lender and payments provider commenced trading at midday AEST today on a conditional, deferred settlement basis with 1 billion shares on issue at listing (at $2.60 per share), valuing Latitude at $2.6 billion. 
The listing comes following the successful completion of an initial public offer (IPO) in which Latitude raised a total of $200 million.
The company will begin trading on a normal settlement basis from Thursday (22 April) with approximately 330 million shares of free float upon listing (approximately $860 million in total, if using the IPO price).
In total, it has now secured total commitments of $479 million.
Investors include Japan-based strategic investor, Shinsei Bank, which purchased a 10 per cent stake, and institutional and retail investors.
Existing owners KKR, Värde Partners and Deutsche Bank (via their holding company KVDS) will retain 66.4 per cent of the company, with their shares subject to escrow.
Latitude chairman Mike Tilley (pictured, left) said: "Today is an important day for Latitude as we list on the ASX. We look forward to the benefits that come from having access to public equity capital markets, buoyed by the tremendous support from investors during our initial offer, which was oversubscribed. 
"We will be working hard to ensure our new shareholders are rewarded for their faith in Latitude."    
Latitude's chief executive officer and managing director, Ahmed Fahour (pictured, right), rang the bell at the ASX in Melbourne this morning ahead of the company listing.
He said: "Latitude is highly profitable and performing strongly as the economy recovers. With the ASX listing, we are well placed  to leverage our scale, the strength of our many high-performing retail partners and pursue further growth in Australia and New Zealand, as well as new markets."  
The lender had previously said it will continue to invest in technology as it shifts to a lowest-cost digital platform model.
At the time of listing, Latitude said it had approximately 2.77 million customer accounts and more than 3,400 merchant partners (with over 10,600 outlets) in Australia and New Zealand.  
Its lending products are distributed by a network of over 5,800 accredited brokers in Australia and the Kiwibank's branch network in New Zealand.  
Formerly known as GE Consumer Finance before being acquired by a consortium of investors consisting of KKR, Värde Partners and Deutsche Bank in 2015, the Melbourne-based business now employs approximately 1,500 full-time employees.
[Related: Plenti lists on the ASX]