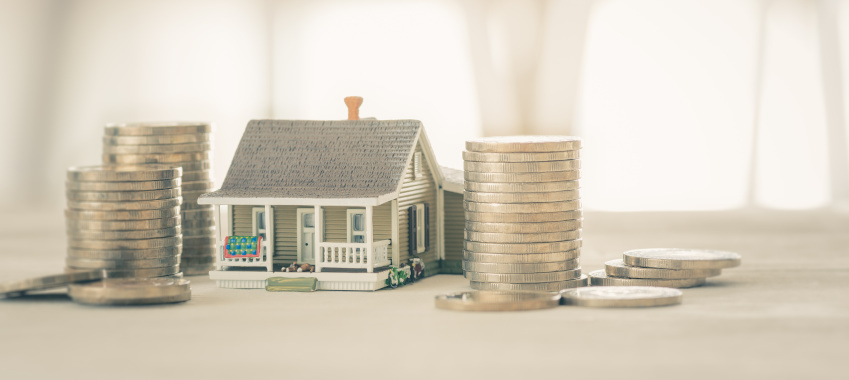 The bank's CEO attributed longer loan approval times to "issues with offshore processing areas" and responsible lending checks and balances, adding that it is looking to improve the process.
During the economics standing committee hearing for the Review of the Four Major Banks and other Financial Institutions on Thursday (15 April), Westpac CEO Peter King was questioned about the bank's turnaround times for mortgages.
The deputy chair of the committee and Labor member for Fenner, Dr Andrew Leigh, quoted figures from Momentum Intelligence's Broker Pulse survey for February 2021, which found that Westpac's average turnaround times for broker-lodged loans stood at 20.5 days. (However, the data from the March 2021 Broker Pulse survey, released this week, showed that brokers are reporting Westpac's turnaround times have since reduced to 13.7 days.)
Dr Leigh asked the Westpac CEO if the blowout in turnaround times could be attributed to the bank's offshore processing centre shutting down as it moved to onshore 1,000 jobs to support its call centres and loan processors.
Dr Leigh said: "The February 2021 Broker Pulse survey found that Westpac [was] rated the worst of the reported banks. Your time to initial credit decision was 20 days. There was some suggestion that this was to do with an offshore processing centre being shut down. Is that all that was going on or are there more systemic issues that lead to your approval times being so long?"
In response to Dr Leigh's question, Mr King said: "We have a job to do in improving our mortgage processing times and we're well under way. As that report referred to, we did have issues in our offshore processing areas, but we actually made the decision last year that we would bring 1,000 roles back to Australia, and they include call centre roles and the critical mortgage processing roles."
Mr King told Dr Leigh that 476 roles had been brought onshore so far, which he said would improve the bank's process.
He continued: "I think we've also got to look at our process to approve the mortgage. So, how can we improve the processes? I think we've put in lots of checks and balances for responsible lending. Probably on the verification side, we had too many checkers, so we've got opportunities to speed up the time through having one check, not multiple checks."
Dr Leigh pushed Mr King on his answer, asking: "But you will appreciate that this is an extraordinarily long amount of time to be taking, right? The best performers were ING and Macquarie Bank, they were taking four days (average turnaround times at Macquarie Bank was just 3.6 days in February 2021 and 3.8 days in March 2021, while ING's turnaround times were 4.1 days in February and March), you're more than two weeks behind them. Your approval times are five times as long as the best performers. That must really make you worry, musn't it?"
The Westpac CEO replied: "It's a very big focus for me to improve."
Mr King revealed that Westpac approves around 12 per cent of loans within two days, which the bank can fast-track further if the consumer requires it.
"If someone says to us I need an approval in two days, we have a fast-track process as well, but we're too long across the board [on turnarounds]."
The CEO added, however, that "not every loan was the same" and some more complex loans took longer to process.
"When you get into family trusts or complicated families, they can take a long time. So, for simple loans, they can take much quicker... but I should say, I want this improved and it's a goal for the company to improve it."
Faster approval times via direct channel
Committee chair Tim Wilson asked Mr King whether there was discrepancy in turnaround times between the broker channel and the direct lender channel.
While Mr King acknowledged that applying directly with Westpac would result in faster approval times, he could not provide specific data on the difference in approval times between the two channels.
He said the two channels produce different volumes and require different processes.
When pressed by Mr Wilson if there is an "inherent favour" of borrowers approaching the lender directly versus a mortgage broker, Mr King said: "No, we'd ideally like both to be fast."
Dr Leigh expressed concern over borrowers missing out on purchasing a home as a result of delays in approval times, and asked Mr King if the bank systematically tracks the number of borrowers who have missed out on a property purchase.
Mr King repeated: "If a customer says to us, they need a quick turnaround, then we respond to that. So, in terms of customer complaints on mortgages, I'd have to take that one on notice.
"We're tracking the bifurcation. I'm not sure that we would know every time someone misses out on a house. Often, they're getting finance from multiple places."
Mr King said that while the team supporting the borrowers would track those missing out on purchases, "it's not something that I look at".
"I look at the complaints when they come in," he said.
The Westpac CEO's comments follow those by the Commonwealth Bank of Australia CEO, Matt Comyn, who told the committee that the "time to yes" for home loans was different, depending on the channel.
When asked what the current turnaround times were, Mr Comyn said: "It would be within two days, certainly in the proprietary [channel]. In the broker channel, it would be slightly longer than that at the moment."
Find out more about the turnaround time issue and the Broker Pulse survey in our quick explainer video, below: