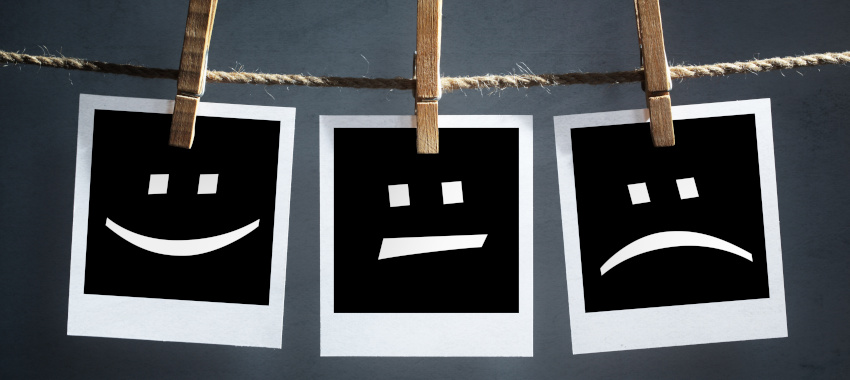 The average lender Net Promoter Score in the latest Broker Pulse survey shows that satisfaction levels dropped to new lows in March 2021.
According to the latest Broker Pulse survey, which received 199 responses from Broker Pulse members between 1-10 April 2021, brokers are increasingly becoming detractors of mortgage lenders.
You're out of free articles for this month
The monthly Momentum Intelligence survey, which each month asks brokers to rate their experience of using lenders, revealed that the average Net Promoter Score (NPS) hit -10.18 in March 2021, the lowest point since the inception of the Broker Pulse survey in 2019.
This figure was down from the previous low, set in February 2021, when lender NPS was at -3.02.
According to the research, undertaken in partnership with The Adviser, dissatisfaction with the lenders continues to be driven by a frustration around turnaround time delays, a perceived inconsistency of credit decisioning and a lack of transparency on application progress.
While Broker Pulse respondents had previously been generally positive about the lenders (resulting in positive NPS scores over the past 18 months), this has dropped to negative territory in 2021 as turnaround times have blown out amid record levels of mortgage lodgements.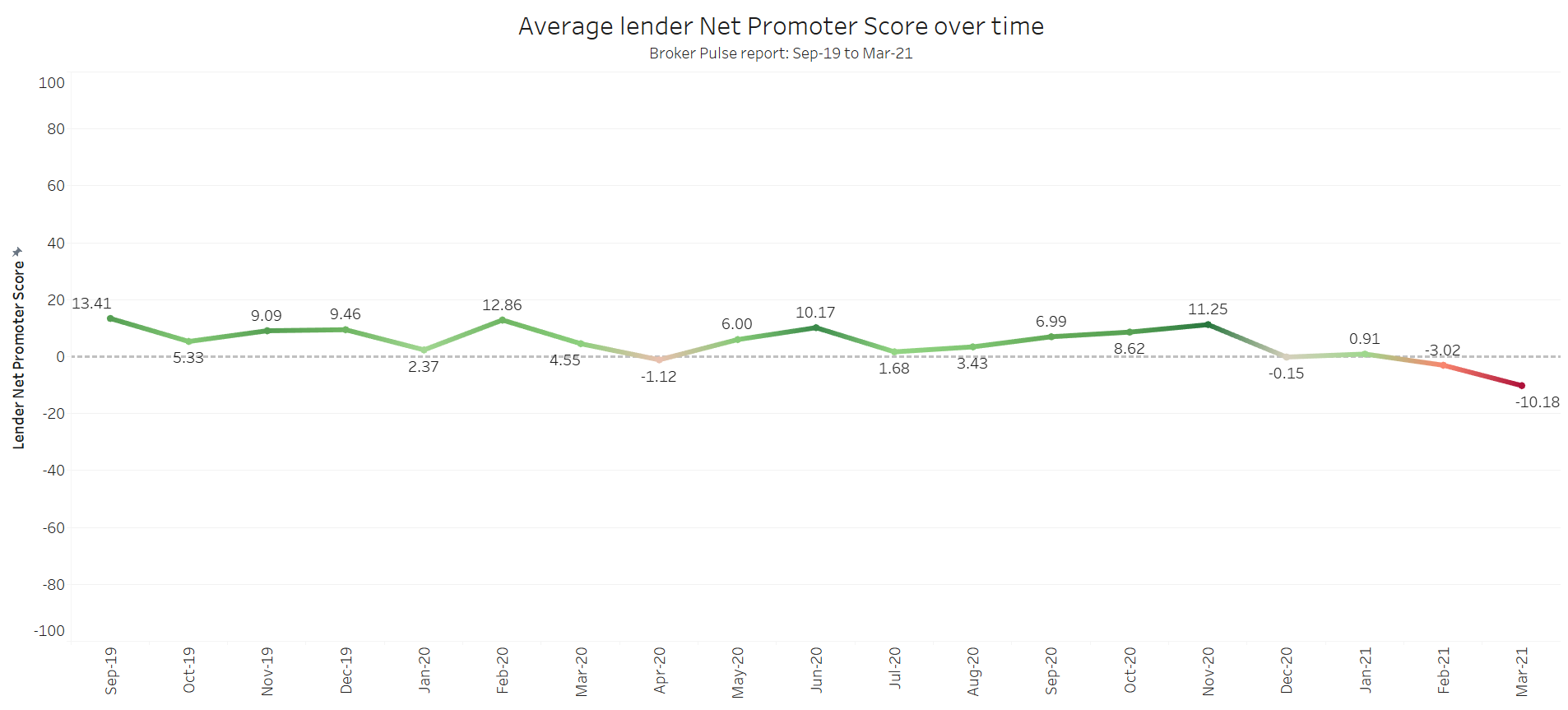 Graph: Average Net Promoter Score for all lenders falls to lowest point since the inception of the Broker Pulse.
Indeed, several brokers told Momentum Intelligence that significant delays were being compounded by a lack of transparency around application/file progression, leaving brokers in the dark about how long decisions would take.
Brokers in the latest Broker Pulse survey were suggesting that lenders could do more to better communicate where loans were in the approval process – providing greater transparency and updates on wait times.
One broker told Momentum Intelligence that many issues were a result of "poor communication and no online processing platform", while issues relating to SLAs being pushed out repeatedly – with any set timelines being missed – also frustrated brokers.
Another said: "There is no transparency around the loan process and timing of loan receipt where the transaction is open-ended, e.g. increase/extension of existing loan."
Broker Pulse comments also included lamentations regarding "consistently being asked for documentation that has already been supplied" and it being "impossible to get in contact with BDMs to discuss [the] status of application".
Conversely, lenders that received higher NPS ratings from broker respondents generally had better response times and processes – even if they were experiencing long approval times.
For example, lenders that provided brokers with a "direct line to credit assessors who responded quickly" were "fantastic".
One broker said that while lenders were experiencing delays, the fact that some BDMs were "upfront" about it made "things manageable".
As a general trend, Broker Pulse found that there was a continuing shift towards the non-major banks, with the line of contact with assessment staff and through BDMs making the process easier on brokers. Find out more about the shift to non-major banks in the Broker's Guide to Non-Major Banks, out now.
Brokers interested in joining Momentum Intelligence's Broker Pulse panel can apply to Momentum Intelligence here. Participants of the survey will receive full access to the report and exclusive insights into the research. 
[Related: Brokers report longer turnarounds at the big banks]