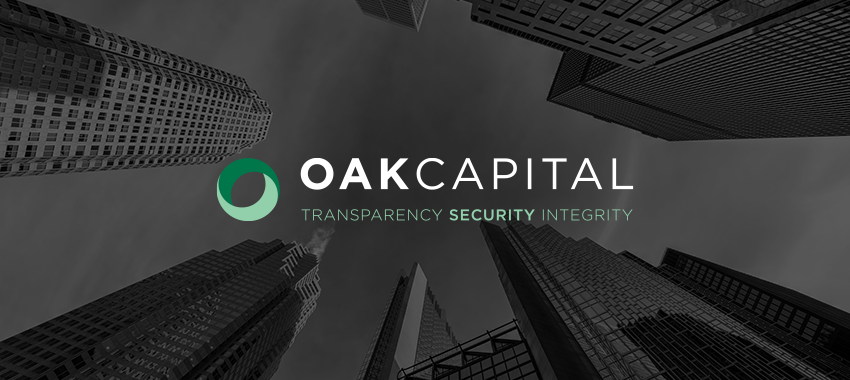 This month saw the launch of Australia's newest and truest alternative lender – and it's a name you might already know…
A brand new lender…
On March 31st at Vue de monde in Melbourne, Oak Capital relaunched as Australia's newest alternative non-bank lender, the culmination of over twelve months of hard work by CEO & Founder Stephen Mitchell and the leadership team at Oak Capital.
"I co-founded Oak Capital in 2013 as a mortgage fund and private lender, and in the 9 years since we have seen incredible growth with both our loan volumes and FUM across two mortgage fund structures", said Stephen. 
This immense growth naturally led to expansion, and while many businesses slowed down during the height of the COVID-19 pandemic, Oak Capital ramped up. In October 2020 Mr Mitchell acquired full control of Oak Capital and in doing so decided it was time to merge his other firm, Melbourne-based mortgage management firm Resicom.  "It had been something I was looking at doing for a while as it just made sense to combine the two businesses" said Stephen, "and we took advantage of the slow down during 2020 to merge Resicom into Oak Capital, giving us close to 40 employees, near $700M of AUM (Assets Under Management*) and allowing us to significantly expand our borrower offering to include a suite of specialised Mortgage Management products, and making the merged company Australia's newest and truest alternative non-bank lender". 
With a new brand…
The merger presented a new opportunity for Oak Capital as a brand, "With everything we had brought into Oak's repertoire since its original inception, it was no longer, at its core, the same business that it originally was. As such, it was key that we evolve aesthetically as well, creating a brand identity that reflects not only the company as we are now, but also one that would reflect our vision and grow with us into the future." 
According to Stephen, since the original idea to merge Resicom with Oak was floated early in 2020, the internal team at Oak Capital have worked tirelessly on rebranding the company in line with the updated vision and values of the lender. 
The project to relaunch the Oak brand was headed up internally by our Head of Investment and Lending - Lilly Ginnivan who spent countless hours over the last 12 months to ensure every detail reflected Oak as a company, "it was vital to ensure that who we are as a company, and that every interaction we have with a customer, be it a broker, borrower or investor feels wholistic and part of a guided journey, all backed up by a consistent and professional aesthetic" said Ms Ginnivan.
And a unique offering…
The relaunch wasn't the only thing Oak Capital announced at their March 31st event, the company also taking the opportunity to launch their unique SME initiative, Plus Account.
"Having witnessed the struggles of many business owners over my career I know how important cash flow is to SMEs, and how time-critical having access to it can be – especially in such uncertain times. With that in mind we designed our new Plus Account that gives SMEs pre-approved access of up to $50,000 that they can access at any time during the term of their loan facility, and it will be released to them within 48 hours of their request" – said Craig Robertson, Head of Business & Risk.
This new option can be added to both Oak Capital's Premium and Accelerate finance options for approved customers. This new offering echo's the philosophy of the rest of their lending stable, which is built around flexible solutions tailored to fit individual scenarios and bolstered by a slew of mortgage management alternatives.
In closing, Mr Mitchell said "This year kicks off the next phase of Oak's growth as a company and as a major competitor in the non-bank lending space, and we're expecting big things".
If you want to find out more about how Oak Capital can help, get in touch with them at 1300 625 227, or email This email address is being protected from spambots. You need JavaScript enabled to view it.

Established in 2013 as a specialist mortgage lender, Oak Capital is a Funds Manager and mid-tier non-bank lender....