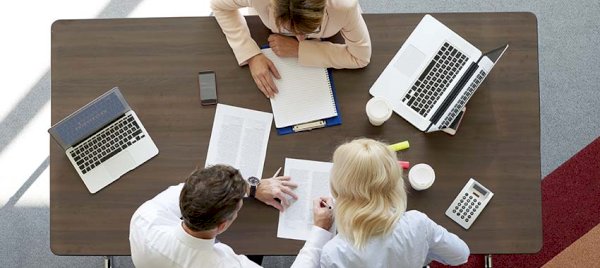 The SME ombudsman has released a new online guide to succession planning, which includes tips on how to handle family conversations during the transition phase.
The Australian Small Business and Family Enterprise Ombudsman (ASBFEO) and Family Business Australia (FBA) have released an online guide to business succession planning.
You're out of free articles for this month
The Introductory Guide to Family Business Succession Planning – which has been co-produced by FBA and the ASBFEO office, provides a step-by-step guide to passing the family business on to the next generation, the ombudsman and FBA said.
According to the groups, the guide has come after the latest available data from KPMG on the subject showed that just 17 per cent of Australian family businesses have a unifying plan for the business's future.
The groups cited figures from the 2018 report from KPMG titled Family business – the balance for success – which also revealed that when it came to documented plans for leadership and ownership success, 54 per cent had no unifying strategy for how the family would participate or be recognised in the business, while 54 per cent had no retirement plan for the current CEO or managing director, and 43 per cent had no training in place before a succession.
Commenting on the release of the guide, former ASBFEO Kate Carnell said that with the highest proportion of business owners aged between 45 and 59 years, and ASBFEO's Small Business Counts report released in December 2020 showing that more than 60 per cent of employing small-business owners are approaching retirement age, it is the opportune time for businesses to initiate a succession plan.
"This generational shift presents a number of challenges for the sector and the economy more broadly as some business owners may find it difficult to attract a buyer," she said.
"It really highlights the need for meticulous succession planning for those family business owners who are planning to retire in the coming years."
FBA CEO Greg Griffith said that while succession planning can be challenging, a combination of a proper approach and information and advice can assist with the process.
"Our guide provides a great starting point for families in business to consider the what, why and how of transitioning the business to the next generation," he said.
Furthermore, the guide offers tips on how to handle "tense conversations" that could arise between family members throughout the transition phase, he added.
"The key to families working well together is to have really open and honest communication – which can be difficult when your boss, colleague or direct report is also a member of your family," Mr Griffith says.
"Our succession planning guide offers practical tips to ensure an orderly transition process."
The free guide is available on the ASBFEO and FBA websites, the groups said.
[Related: New ASBFEO appointed]