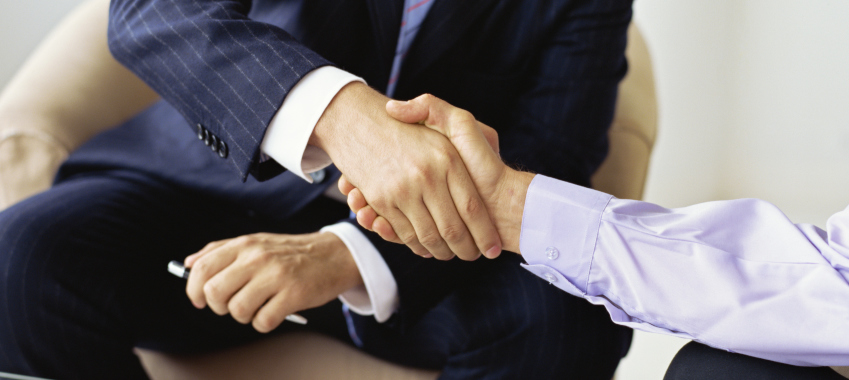 Bank of Queensland Ltd has entered into an agreement to acquire 100 per cent of Members Equity Bank Limited for $1.325 billion.
The acquisition will be funded by an underwritten capital raising of $1.35 billion.
Under the deal, the ME Bank base in Melbourne will remain and the ME brand and operations will be maintained and grown.
ME Bank will therefore be added as a third brand under BOQ Group, standing alongside BOQ and Virgin Money, with all retail and SME customers on a single platform.
Given that ME Bank and Virgin Money both work on the Temenos platform, it is hoped that the transition will be relatively smooth.
All three brands currently have strong broker flows (approximately 75 per cent of ME Bank mortgages are written by brokers, with the remainder from mortgage managers) and this channel is expected to be a strong contributor even as the BOQ group looks to roll out its upcoming digital distribution offering via the Temenos platform. 
Combined, the group will have pro forma total assets over $88 billion, with total deposits of more than $56 billion.
The acquisition price represents an implied acquisition multiple of 1.05x ME's FY20 reported book value and 11.9x ME Bank's FY20 cash underlying earnings.
Completion of the acquisition is targeted before the end of BOQ's 2021 financial year (or, at least by August, according to ME Bank), subject to regulatory approval.
BOQ Group aims to be 'the leading customer-centric alternative to the big banks'
BOQ chairman Patrick Allaway stated: "Today's announcement is another major step in our strategy to be the leading customer-centric alternative to the big banks. With the addition of the ME Bank business, BOQ now has material scale and a compelling growth platform to support this ambition.
"The combination of our highly complementary businesses brings together two organisations with a shared purpose and values generating greater value for customers, employees and shareholders. This is underpinned by the successful revitalisation of the bank since early 2020, with the team's strong execution capabilities being reflected in our earnings progress to the half."
BOQ managing director and CEO Mr George Frazis added: "This is a defining acquisition in our ongoing transformation of BOQ, benefitting our shareholders, customers and people. Critically, ME Bank delivers material scale, broadly doubles our retail bank, and provides geographic diversification. The ME Bank brand is also a great fit with the BOQ and Virgin Money brands, creating customer-centric alternatives in Australia.
"It is an exciting day to see two strategically and culturally aligned businesses come together, and we look forward to continuing to build ME Bank's strong brand, accelerate growth and create new opportunities for our people and the group.
"We are on track with our strategic transformation, and we anticipate that the combination of the two businesses will enable us to accelerate our digital strategy towards a cloud-based common digital retail bank technology platform," Mr Frazis said.
We believe the synergies and alignment will deliver sustainable, profitable growth," Mr Frazis added.
He continued: "The addition of ME Bank is expected to broadly double the size of the retail bank, increase retail earnings contribution from approximately 36 per cent to greater than 50 per cent and balance out our East Coast presence. The increase in customer numbers means BOQ Group can now provide a genuine banking alternative to approximately 1.45 million people."
"BOQ's digital transformation is well underway, and the acquisition of ME Bank is expected to accelerate the pathway to a scaled common cloud-based digital retail bank technology platform. We believe that the benefits of a single platform are significant, but are largely underpinned by the ability to leverage global capability with evergreen upgrades via cloud software.
"BOQ, Virgin Money and ME are all customer-centric brands, evidenced by high NPS, a loyal customer base and aligned purpose and values, which we believe makes ME the ideal addition to BOQ Group's stable of brands. We believe the BOQ Group is the perfect home for both ME's customers and employees, and we look forward to welcoming them to the group," Mr Frazis said. 
He concluded: "ME Bank joins the group at a time when we have made good progress against our strategic priorities...
"Our digital transformation remains on track with Virgin Money's digital bank soft launch completed in December 2020, and the go-live scheduled for next month," Mr Frazis said.
ME Bank's shareholders, who represent 26 of Australia's industry super funds, unanimously endorsed BOQ's offer, which was recommended by the board.  
The chairman of ME Bank, James Evans, said: "The board determined that the proposal from BOQ, which highly values what has been built by ME, was in the best interests of our shareholders, and the transaction was unanimously supported by them.  
"Today's decision represents a permanent shift for the better in the Australian banking landscape. This  agreement brings together two culturally aligned organisations to form what will be an enhanced and  influential banking alternative for customers.  
"The increased scale and complementary offerings will benefit customers and employees alike. The  combined group will be able to offer a wider network of service options, deeper resources, and the added  reassurance that comes with a larger banking organisation.  
"BOQ and ME are a natural fit. They are both homegrown banks with a range of simple and easy to  understand banking products. They both offer a genuine alternative to the big banks. And importantly, they  also share a common language, and that's the language of customers," Mr Evans added.
The next phase of the merger is to focus on mortgages and lending.
More to come.