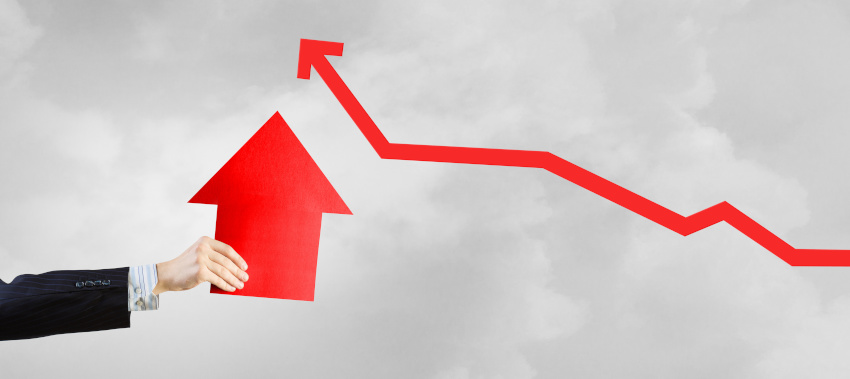 Analysis of lending indicators have suggested that property prices could rise more rapidly than at any point the major bank has seen before, according to a CBA economist.
House prices could rise by 16 per cent over the next two years and race ahead of apartment prices, according to the Commonwealth Bank of Australia's (CBA) head of Australian economics, Gareth Aird.
Speaking in a CommBank global economic and markets update podcast, Mr Aird said that house prices could rise by 9 per cent in 2021 and 7 per cent in 2022.
Furthermore, the major bank has predicted that national dwelling prices could rise by over 14 per cent over a two-year period amid record-low interest rates.
Mr Aird said the bank has forecast an 8 per cent growth in 2021 and a 6 per cent growth in 2022 in dwelling prices.
Explaining the reasoning behind the forecasts, Mr Aird told the podcast that lending figures are key indicators of near-term property price trends, adding that there is a "tight, historical" relationship between the annual change in lending and the annual change in dwelling prices, with about a six-month lead from lending.
He noted that lending levels have increased over the last four to five months, driven not only by owner-occupiers, but investors as well in the recent past.
"That is now feeding into higher prices, and we're seeing that in the most recent house price data," Mr Aird said.
"Some of those leading indicators are actually suggesting that price rises could be really, really swift from here.
"In fact, all those inputs that go into our model are screaming that house (overall property) price rises could be faster than at any point we've seen before. Our model goes back about 10 years."
'Unusual disparity' between houses, apartments
However, he noted that a strong dwelling and detached housing market has been tempered by a softer apartment market.
While there has been growth, and new supply has been flowing into the apartment market, a lack of net overseas migration due to border closures amid the coronavirus pandemic have resulted in high vacancy rates, Mr Aird said.
"That means we've got a soft rental market. So, I think at the margin that will weigh on growth in apartment prices, particularly in Sydney and Melbourne," he said.
Indeed, according to Mr Aird's forecast, apartment prices could rise by 9 per cent over the next two years, with a 5 per cent growth forecast for 2021 and a 4 per cent rise forecast for 2022.
"In terms of the split between houses and apartments, we think an unusual disparity will be there in the numbers over the next couple of years where houses or growth in house price is quite a bit stronger than apartments," Mr Aird said.
Smaller cities to outperform
Across the capital cities, Mr Aird said that while the property market would be robust across the board, the smaller cities could outperform Sydney and Melbourne.
In fact, data from CoreLogic for the week ending 14 February has shown that dwelling values have increased by 6.6 per cent in Adelaide over the last 12 months, by 4.4 per cent in Brisbane, and 4.3 per cent in Perth.
There was a more modest rise in Sydney dwelling prices (2.2 per cent) over the last 12 months, while Melbourne prices declined by 2.1 per cent, as the city and Victoria have faced two extended lockdown periods, as well as a snap lockdown (which commenced on 12 February).
Across the five combined capital cities, dwelling values have increased by 1.7 per cent over the last 12 months, and 0.5 per cent in the last week alone, CoreLogic data has revealed.
Low chance of regulator involvement
Despite the current and forecast rise in property prices, Mr Aird said that it is highly unlikely that regulators would intervene in the market in 2021 as "we're still very early in the piece in terms of rising prices".
"Given the economy is still in the recovery part, I think the regulators will be unlikely to step in and do anything to cool the housing market this year," Mr Aird said.
"I think the regulators are probably more concerned with what's happening with the stock of debt as opposed to the flow of new lending.
"It does take a while for the stock of debt to start growing in any material sense."
[Related: Headwinds ahead for house sales: CoreLogic]