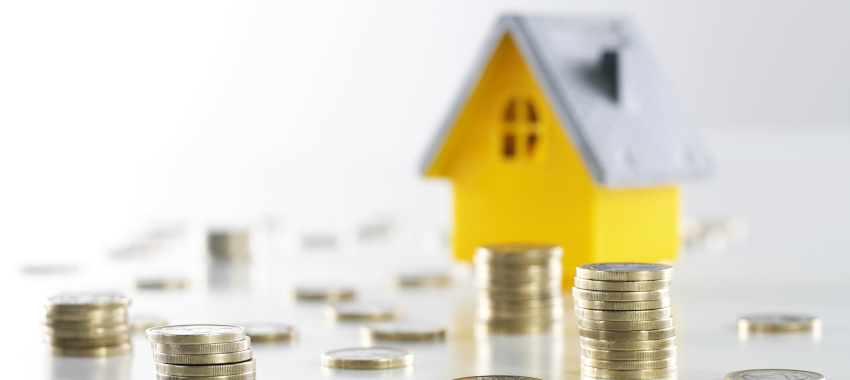 The non-major lender has revealed that its residential lending grew 14 per cent in 1H21, with strong flows from the third-party channel.
Releasing its financial results for the first half of the financial year 2021 ending 30 December (1H21), Bendigo and Adelaide Bank revealed that it had seen total lending grow by approximately 9 per cent to $68.3 billion, with residential lending growing by 14 per cent.
You're out of free articles for this month
In 1H21, both applications and settlements grew in both the retail and third-party channels, with applications up 26.3 per cent when compared with the previous six-month period (2H20).
Approximately 48 per cent of the group's residential lending activity came via the third-party channel as at December 2020.
The retail channel settled approximately $3.1 billion in loans over the half, while third-party banking settled just under $5 billion.
Both retail and third-party banking portfolios hit new highs in 1H21, reaching 24.1 billion in the retail portfolio in six months ending December 2020, while third-party banking portfolio now totals $22.4 billion.
Looking at COVID-19 support, 3,087 customer accounts remained on deferral, down 86 percent from the peak on 31 May 2020. The value of accounts where repayments have been deferred was approximately $1.1 billion at the end of the calendar year 2020, down 84.2 percent from a peak of $6.9 billion.
This comprised of 2,466 residential and consumer support packages and 621 commercial support packages. 

As at 31 January, the total number of loans on deferral arrangements represents less than 1 per cent of the bank's loan book.
The digital home loan fulfilment platform Tic:Toc (of which the banking group holds a 28.8 per cent stake), also experienced strong growth – with home loan approvals up 61 per cent and direct digital mortgage enquiries growing 128 per cent year-on-year. Its portfolio now sits at just over $1 billion.
The bank revealed that it will launch a second Tic:Toc white label (funded by the bank) in the third quarter of FY21.
Overall, Bendigo and Adelaide Bank reported a statutory net profit of $243.9 million, up 67 per cent, while cash earnings after tax were up 1.9 per cent on the prior corresponding period to $219.7 million.
The banking group had been on a cost-cutting exercise in the past year, reducing staff numbers by 5 per cent, closing 12 branches and increasing mobile relationship managers by 16 per cent in the retail network.
The board declared a dividend of 28 cents per share, which includes 4.5 cents per share relating to the full-year 2020 final dividend and 23.5 cents per share relating to the interim 2021 dividend.
Performance reflects the value placed in the bank: CEO
Marnie Baker, managing director and CEO, said: "In line with our strategy to reduce complexity, invest in capability and tell our story, we grew in all our key priority markets, which combined with effective cost management to result in positive cash earnings across all divisions.
"This momentum was complemented by very strong customer deposit growth as we moved fast to remove costs and simplified our business for our customers, partners, shareholders and our people. Total lending increased by 9.2 percent over the half against 0.1 system growth to $68.3 billion, with residential lending growing 14 percent or 3.6x system. This was further strengthened by a 26.3 percent increase in applications on the prior half. Our deep connection with our customers and their communities also resulted in a significant $5-billion increase in customer deposits since June 2020," she said.
"For the fourth half running, our consumer division again outperformed the industry, recording strong growth in residential lending at $3 billion on the prior half. This ongoing strong performance reflects the value customers and our third-party partners are placing in our bank as we continue to invest in the proposition and experience we provide them."
She continued: "Looking ahead, supported by our growth and transformation strategy, we continue to target above system residential lending and further growth in small business and agribusiness sectors, while reducing our cost base, and maintaining a strong and resilient balance sheet.
"We continue to invest in new capabilities, partnerships, technology and skills, which when combined with our deep human-approach, high trust and positive net promoter scores, will allow us to become even more innovative and agile in responding to our customers' ever-changing needs, and further grow market share.
"As we progress our strategy and transformation program, we remain firmly committed to supporting the success of all stakeholders by increasing the capability we offer them, improving the productivity of our business and carefully managing our costs.
"Our advantages and market opportunities lie in the strength of our purpose, values, strategy and customer commitment – which remains central to who we are – as we continue our journey to be Australia's bank of choice," Ms Baker concluded.
[Related: Bolstering home buyers]