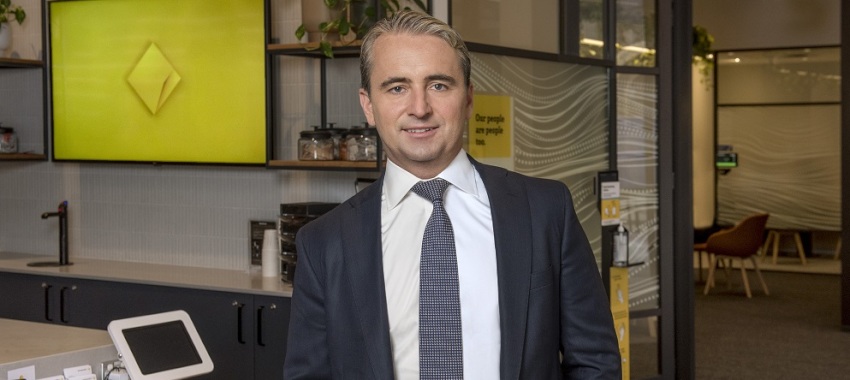 Matt Comyn has said the major bank has a "disciplined focus on turnaround times", but that it's "easier" to improve speed via the proprietary channel than broker.
The chief executive officer of the Commonwealth Bank of Australia (CBA), Matt Comyn, announced the major bank's results for the first half of the financial year 2021 (1H21) on Wednesday (10 February), revealing that the bank had experienced strong lending growth across the six-month period.
You're out of free articles for this month
Domestic home lending increased 3 per cent in the six months to 31 December 2020, representing 1.5 times system growth.
Net growth in home loans for CBA (including subsidiary Bankwest) was over $13 billion, rising to $498 billion as at 31 December. The vast majority of the group's home loan portfolio ($423 billion) is held by CBA.
Fundings were up 23 per cent on the same period in FY20, with new fundings for home loans at $65 billion. 
According to Mr Comyn, there were "record volumes" over the period, with the month of December particularly seeing strong growth in home lending (with balance growth of approximately $3 billion).
Mr Comyn noted that approvals had also increased over the half, with home loan approvals rising 32 per cent on the same period last year. According to the bank, 179,000 mortgages were approved in the first half of the financial year, up from 141,000 in the previous six months (and 136,000 on the first half of FY20).
The CEO suggested that "a disciplined focus on business management and service levels helped drive the uptick in activity".
Indeed, the financial results show that lending decisions are now automated for approximately 65 per cent of home loans coming through the proprietary channel, often for the same day.
Following the release of the results, The Adviser asked Mr Comyn whether the bank would be looking to improve turnaround times in the broker channel, given the growing disparity between direct and third-party turnaround times.
For example, the findings from Momentum Intelligence's Broker Pulse survey found that brokers were experiencing an average wait of 18 days for CBA to reach an initial credit decision in January 2021.
Mr Comyn told The Adviser: "You are absolutely right, the operational execution around speed to decision is critical for customers, and in the third-party channel, for brokers. 
"Our turnaround to initial decision was considerably better than that [18 days] for the half, but we saw a very strong increase in applications particularly towards the end of December and January, so there may have been instances where there was an increase to that level. From our perspective, though, we're very focused on making sure that we've got very good turnaround times."
However, Mr Comyn added that it was "somewhat easier" to increase decisioning speed from a proprietary perspective "because of the richness of the data that we have about those customers".
He continued: "It is important, from our perspective, to make it easy for our brokers to do business with us and to make sure that we're providing a competitive and leading decisioning process and turnaround time. And I know that that's a focus from Angus [Sullivan], who runs the retail bank, and our third-party team."
According to a recent update from the Mortgage & Finance Association of Australia (MFAA), some lenders have suggested that rework from broker applications was "a very significant factor" to longer turnarounds, while "some say that there's reluctance of brokers to consider supporting other lenders".
However, Mr Felton said earlier this year that he was "convinced" that channel conflict was "alive and well".
"[I]t does seem evident that, at a time when resources are tight and volumes flowing, it does appear that broker channel SLAs blow out and yet branch seems to remain fairly stable," he said.
However, the MFAA CEO said that there had been a "strong acknowledgement of the problem" from several lenders, and that all four major banks had expressed "a genuine and absolute concern" about the issue "and are working hard to resolve [it]".
"[A]ll four of the majors expressed to me that their intent is to get alignment in processing times between first and third-party channels," he said. 
"Now that's a major acknowledgement, which I found exceptionally encouraging and is very important and fundamental to [the] broker channel's ability to compete, going forward."
Despite longer turnarounds reported by the broker channel, the CBA half-year results show that a growing proportion of its flows are coming from the broker channel. 
As at December 2020, 47 per cent of CBA Group's home loan portfolio (including Bankwest) was written by the broker channel, up from 46 per cent the year before. Moreover, 48 per cent of new business came from the third-party channel.
When excluding Bankwest, broker loans make up 42 per cent of CBA's home loan portfolio, and 44 per cent of its new business at December 2020, up from 42 per cent the year before.
[Related: 'Clearly, there is a problem': MFAA on turnarounds]