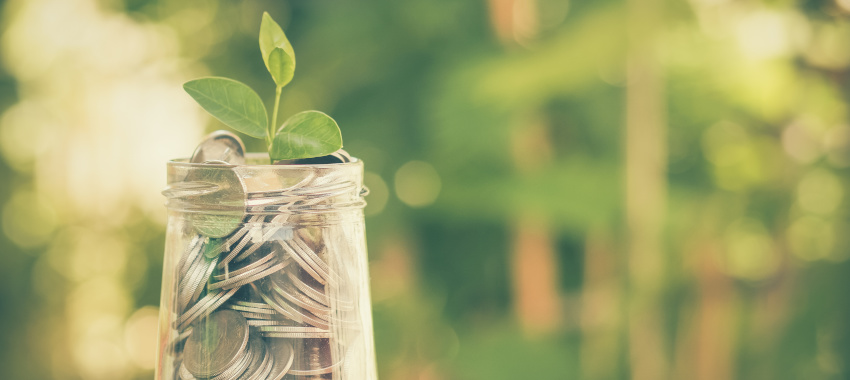 The are "greenshoots" in the SME space, the business lender has revealed, with more than a quarter of new originations coming from building and trade.
In a trading update, the ASX-listed SME lender Prospa Group reported that its originations grew to just over $100 million in the second quarter of the financial year 2021 (Q2FY21), up 25.9 per cent on the previous quarter. 
You're out of free articles for this month
In accordance with the spike in the property market, infrastructure projects, home renovations and government funded home-building incentives, the building and trade segment accounted for more than a quarter (26 per cent) of Prospa's loan originations in the quarter. As comparison, the proportion of new loans written for this sector in the entire first half of the financial year 2020 was 22 per cent.
Behind building and trade, Prospa wrote the second-largest proportion of loans for the professional services industry (19 per cent) and retail (17 per cent). 
Art and lifestyle, hair and beauty and the primary industries remained the smallest proportion of new lending in Q2FY21.
NSW accounted for 28 per cent of new lending in the quarter, followed by New Zealand (21 per cent). Indeed, Prospa's New Zealand business saw originations up 200 per cent on the prior quarter (to $18 million) and 25 per cent up on the same period in the previous financial year.
However, while the (unaudited) figures show an uptick in lending on the previous quarters, the business is still writing less than it was this time last year.
According to Prospa's update, loan originations are still down 43 per cent on Q2FY20.
Average gross loans for 2Q21 were down 23.8 per cent on on last year's figures, dropping from $436.8 million to $332.8 million, as a result of lower originations at the height of the pandemic (March until July). 
Total revenue before transaction costs was $27.7 million, down 1.4 per cent on the prior period (when it was $28.1 million) and down 24.5 per cent ($36.7 million) on the same period last year.
Prospa said that this reflected the flow-on impact of lower originations in 4QFY20 and 1QFY21 due to the company's deliberate decision to restrain risk appetite when the COVID-19 pandemic hit.
However, it forecasts that the loan book will expand as economic conditions continue to improve.
'Greenshoots' emerging
Speaking after releasing the update, the CEO of Prospa, Greg Moshal, commented: "We are pleased to report strong quarterly growth in originations as we see small-business demand for capital increasing faster than we had previously expected…
"[The] results demonstrate that the greenshoots of improved confidence within the SME sector that we saw in the first quarter have now planted deeper roots and are beginning to take hold. 
"While demand remains lower than pre-COVID levels, we believe that the extent and speed of recovery within the SME sector has accelerated faster than anticipated and we are well placed to support its return to growth."
Strong broker performance 
Mr Moshal told The Adviser that brokers had played a key part in the results.
He said: "We saw pent up demand heading into the busy holiday season with a strong uptick in December, and the broker community played a vital role driving that. A lot of small businesses had put off big investments through most of 2020, and in an uncertain environment, trusted advisers are more important than ever.
"As the economy and confidence started to recover, it was great to see brokers engaging their small business clients in those key conversations about what the business needs to finish the year strong and set up for success in 2021, and importantly, about their alternatives to the big banks," the CEO said.
According to Mr Moshal, Prospa had particularly seen growing demand for capital to purchase "new equipment and stock, fund renovations or hire a new employee, with small businesses starting to look forward".
"As our growth in originations highlights, demand for capital is increasing and we are lending across all sectors and geographies. I urge brokers out there to seize these opportunities in the New Year and get in touch now with their scenarios," he told The Adviser.
The CEO also made reference to the lender's change in risk appetites over the last year, stating: "We took a proactive role as a responsible lender for the SME sector during the pandemic and adjusted our credit risk assessment accordingly to ensure we are now in the strongest position possible to support small businesses as demand for capital returns. 
"This deliberately restrained risk appetite at the height of the pandemic (particularly during the fourth quarter of FY20) had resulted in a reduction of average gross loans for the first half of FY21. In light of the current low COVID trading environment, we expect our balance sheet will return to growth in the second half of the year as originations continue to improve."
Mr Moshal particularly noted that appetite for its products had increased since the conclusion of the first phase of the government's Coronavirus SME Guarantee Scheme, which gave borrowers a six-month repayment holiday. 
"As economic conditions continue to strengthen in Australia and New Zealand, we believe now is the right time to invest in our short and long-term growth by increasing investment in research and development, and sales and marketing," he said, suggesting that Prospa would look to expand its product set in future so that it may have "more frequent contact with [its] customers" and ingrain it in "the payments and transactions that make up their business".
[Related: Prospa loan originations thumped by COVID-19]