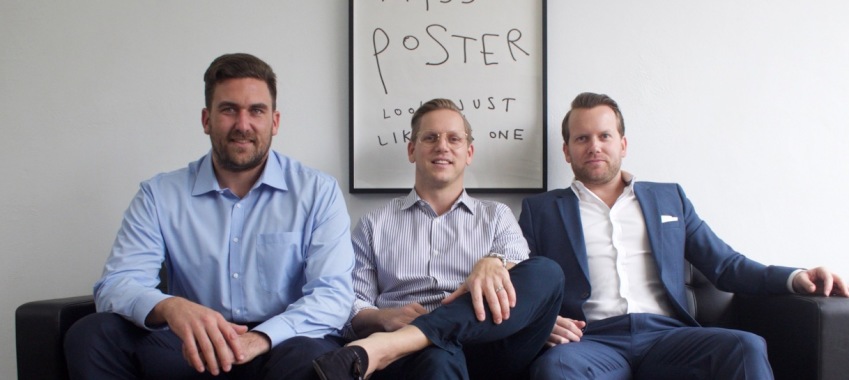 The co-founder and CEO of new mortgage lender WLTH has revealed his plans for distribution, which include the broker channel.
The Brisbane-based digital lending and payments provider, WLTH, launched into market earlier this month, announcing its intention to issue $1.23 billion worth of residential and commercial loans by the end of the 2022 financial year (FY22).
The fintech is the brainchild of Brodie Haupt, Drew Haupt, Darren Hodgkin and John Kerr, and builds on the entrepreneurs' growing group of businesses covering wealth management, property management and mortgage broking.
The new lending offering will cover a range of owner-occupier and commercial loans, funded through a mortgage warehouse. WLTH is also expecting to open a capital raise on 30 January for seed funding.
While direct leads are currently distributed through WLTH's in-house lending specialists and business support managers, WLTH is also in beta testing through its mortgage broking arms, Inception Finance and Bayside Finance, with the expectation to fully launch via the broker channel on 1 March 2021.
The broker offering will initially be available to brokers holding their own ACL/those able to write off panel, while talks with aggregators are finalised.
The WLTH co-founder said that WLTH would also offer brokers the ability to lodge loans digitally through a "comprehensive broker platform", to remove paper-based applications and provide transparency and ease of use to brokers.
Speaking to The Adviser, WLTH CEO Bodie Haupt said the decision to launch into lending was a natural evolution of the group's journey.
He explained: "Through our finance brokerages, we already intrinsically understand how finance needs to suit brokers and end-consumers alike. 
"We'd already built a property advisory business, a personal finance management tool (Moneymgmt) and a proptech tool (Properlytics), to feed back into our ecosystem and increase client value. It felt like a natural progression for us to get into challenger and digital lending."
WLTH's initial loan offering is a variable rate offering for owner-occupier borrowers (starting at 2.09 per cent/2.15 per cent comparison for LVRs up to 80 per cent), but Mr Haupt added that the fintech was also writing commercial loans, looking to gain market share by offering businesses mortgage offsets with up to 80 per cent LVR.
"Our whole idea is to try and have the most vast range of products in market for a challenger lender, because that's probably one of the biggest pain points we've found with the other new players to market... They're very limited in their offering, looking at owner-occupied loans at 80 per cent loan-to-value ratio. We're looking at up to 95 per cent, and we rate for risk," he said.
Looking to the future, Mr Haupt added that WLTH will look to roll out personal and business accounts via its payments app (WLTHpay) by the third quarter of this year. The transactional accounts will be tied to a loyalty program, which will reward borrowers for paying their loans on time. 
"Rather than having a dishonor fee or late payment fee for something negative, we thought: 'Why don't we try and change that angle and focus on reward good behaviour?' We think it will not only increase financial literacy but also help our book by reducing the percentage of late payers."
Mr Haupt said WLTH would also look to launch a business payment platform for SME owners in near future, too.
He concluded: "For us, WLTH is really about identifying all the issues that both consumers and brokers have in the industry around tech obstacles (so trying to remove those to make the experience easier for each party), coupled with a broad offering that has great rates."
[Related: Brokers optimistic for 2021, fintech survey reveals]