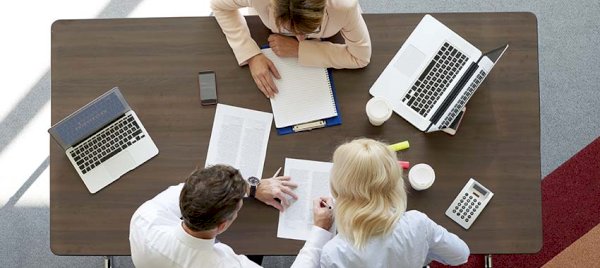 One in two borrowers does not believe banks always have their best interests at heart or would advise them if they could get a better mortgage deal elsewhere.
According to a CoreData survey of 1,023 borrowers conducted in October 2020 for Mortgage Choice, one in two (49 per cent) home owners said they felt that banks don't always have their best interests at heart. (While the research did not quantify what proportion of borrowers believe brokers have their best interests at heart, mortgage brokers are now legally obliged to act in the best interests of consumers).
You're out of free articles for this month
Moreover, 53 per cent were sceptical that banks would provide unbiased advice as to whether they could get a similar or better home loan deal elsewhere when refinancing.
When asked why they would use a bank to refinance, the top reason was the convenience of having all financial affairs with one institution (40 per cent), while a similar proportion cited their existing relationship with the lender.
A third also suggested it was beneficial to be able to access package deals from the banks.
The survey also found that the vast majority of respondents (94 per cent) said that they trust loan recommendations made by a mortgage broker.
More than half of those surveyed (55 per cent) said that when it came to refinancing, the number one benefit of using a broker was the professional support given in comparing loan options, rates and features.
Approximately 45 per cent said that a mortgage broker streamlines the refinancing process, "saving time and hassle", according to the survey.
Spanning first home buyers (494 respondents) and home owner/investors (529 respondents), the survey found that nearly two-fifths (38 per cent) of home owners were either in the process of refinancing or considering moving to a new loan.
Commenting on the figures, Susan Mitchell, CEO of Mortgage Choice, said: "Faced with what can be an overwhelming choice of home loans, home owners want to be confident they are making the move to a loan that will improve their financial wellbeing through a lower rate, improved loan features, or both."
Ms Mitchell urged borrowers to engage a mortgage broker to "learn what other options they have" and look for a "better deal".
"While banks can provide information on their own product suite, they do not have an in-depth understanding of competitors' products… Mortgage brokers not only provide a broad selection of loans across a variety of lenders, they also take the time to explain why a particular loan is being recommended," she said.
"This is very reassuring for consumers and demonstrates that mortgage brokers work in the home owners' best interests at all times. 
"This important combination underpins the exceptional level of trust that home owners place in their mortgage broker," the Mortgage Choice CEO concluded.
[Related: Loan process 'shrouded in mystery' for FHBs: research]