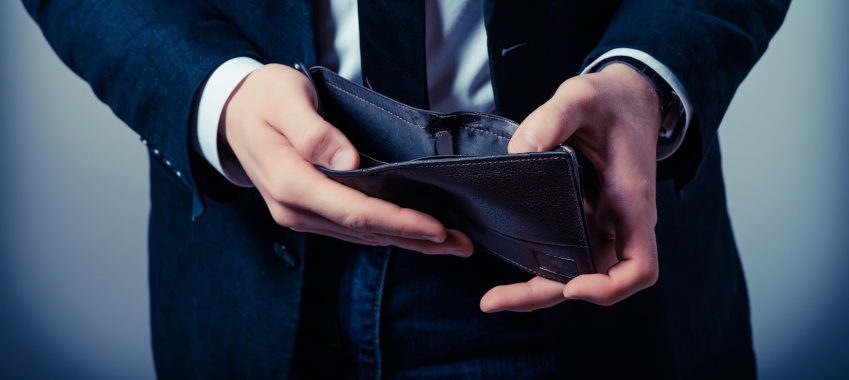 Temporary changes to debt relief and bankruptcies brought into being in March will cease on Friday, with the bankruptcy threshold lifted.
On 24 March of this year, the federal government announced a series of changes to bankruptcy law as part of its wider economic response to the COVID-19 pandemic.
You're out of free articles for this month
Among the temporary changes implemented for personal bankruptcy were: 
an increase in the debt threshold from $5,000 to $20,000, which enables creditors to apply for a bankruptcy notice;

an increase to the time frame for a debtor to respond to a bankruptcy notice (from 21 days to six months); and

an increase to the temporary debt protection period available to debtors (from 21 days to six months).
As of this Friday (1 January 2021), those temporary changes will cease.
However, an amendment has been made to adjust the bankruptcy threshold so that the minimum amount of debt that can trigger bankruptcy is $10,000.
This is down from the temporary amount of $20,000 and double the pre-COVID level of $5,000.
Further, the amount of time an individual has to respond to a bankruptcy notice is 21 days, reduced from six months.
In addition, temporary debt protection will allow for 21 days relief from creditors, instead of six months.
The government has amended the bankruptcy regulations to adjust the threshold for petitioning bankruptcy to $10,000 or more.
It said that this was done following consultation with stakeholders, including insolvency practitioner industry and member associations and consumer advocates.
Speaking of the changes, Attorney-General Christian Porter said: "The new permanent $10,000 threshold will ensure that Australians in financial difficulty are not made bankrupt over relatively small amounts of debt.
"This also accounts for the changing value of money since the $5,000 threshold was last increased in 2010, as well as changes to debt levels since that time."
Insolvency reforms for small businesses
New insolvency processes will also be available for eligible small businesses from Friday (1 January 2021).
Earlier this month, Parliament passed reforms to the insolvency framework, which aims to "keep businesses in business and more Australians in jobs", according to federal Treasurer Josh Frydenberg.
The reforms, which were announced by the government as part of the 2020-21 budget, introduce a new, simplified debt restructuring process that can be accessed by small businesses experiencing distress.
It draws on key features of the Chapter 11 bankruptcy model used in the United States of America and applies to incorporated businesses with liabilities of less than $1 million.
This is estimated to cover around 76 per cent of businesses subject to insolvencies, 98 per cent of whom have less than 20 employees.
It aims to amend the insolvency system to "better support small businesses dealing with the economic impact of COVID-19", according to the Treasurer.
Speaking after the legislation passed Parliament, Mr Frydenberg stated: "By moving from a rigid one-size-fits-all 'creditor in possession' model to a more flexible 'debtor in possession' model, eligible small businesses can restructure their existing debts while remaining in control of their business.
"A new simplified liquidation pathway will also be introduced to allow faster and lower-cost liquidation, increasing returns for creditors and employees...
"Complementary measures to enable more practitioners to enter the profession are also being implemented.
"Together, these measures will reduce costs, cut red tape and ultimately help more small businesses to recover from the COVID-19 crisis."
[Related: Government announces small-business insolvency reforms]