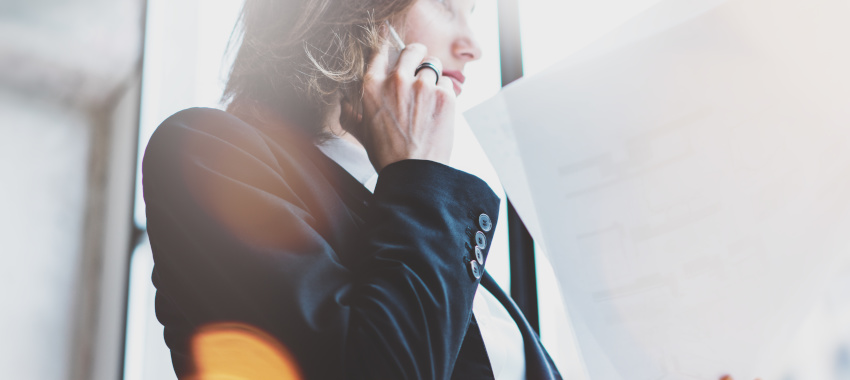 The majority of small businesses that called the Financial Counselling Support Line this year needed help accessing finance following crises, a new report has revealed.
The Australian Small Business and Family Enterprise Ombudsman (ASBFEO), Kate Carnell, has released a new report, Small Business Counts, to present a statistical picture of small-business contribution to the Australian economy, in a bid to improve knowledge of the small-business sector. 
You're out of free articles for this month
The report focuses heavily on the multiple crises that impacted small businesses in 2020, including the bushfire crisis and the coronavirus pandemic.
According to the report, both crises meant that more small businesses were seeking help and financial counselling this year.
It shows that more than two-thirds of Australian small businesses that reached out to the Small Business Financial Counselling Support Line for help were seeking help to access grants, loans or seek help with debts following the bushfires.
The support line, which was set up in January 2020 to help small businesses access financial counselling during the devastating bushfire season, was largely utilised by Australian small businesses to seek help with accessing grants and loans between January-July 2020.
According to the report, 49 per cent of the Australian small businesses that reached out to the Small Business Financial Counselling Support Line were seeking help with access to grants and loans in 2020, while an additional 19 per cent of small businesses needed help with managing debts.
Indeed, businesses impacted by the fires continue to be affected months after the fires, as the COVID-19 pandemic hit and curbed their ability to regain business.
Long-term impact of the 2020 crises
The ASBFEO highlighted that just under 40 per cent of callers reported loss of trade in June 2020, and that businesses that were recovering from the impacts of the fires may have been counting on an improved local business environment, which did not eventuate.
The assistance line also reportedly found that callers were grieved, experiencing a level of "disaster fatigue" and found seeking support was difficult for small-business owners in a state of distress.
It concludes: "The total economic impact will be more than the destruction of assets and loss of trade that was a direct result of the bushfires, as substantial as those costs were. 
"Businesses in areas considered to be high-risk will now also face higher insurance costs and find it harder to obtain finance and insurance coverage. Some estimates put the total cost of the bushfires to the Australian economy at over $100 billion," it reads.
'A year like no other'
Ms Carnell commented: "2020 has been a year like no other and certainly the toughest Australia's 2.3 million small businesses have ever experienced.
"Natural disasters such as catastrophic bushfires at the beginning of the year were followed by a global pandemic, during which necessary government-imposed restrictions forced many small businesses to close their doors – some for months on end.
"While the true toll this year has taken on small businesses – including the mental health impact – won't be known for some time, our Small Business Counts report shows that many small businesses have pivoted their operations to adapt to the rapidly changing conditions," she said, adding that it had been "inspiring to hear the stories of small businesses that made a decade's worth of change in a matter of days and managed to keep their business afloat".
She continued: "Of course there are those small businesses in industries such as tourism and the arts that have been decimated by this crisis.
"While a range of measures taken by the government and the banks have cushioned the blow for small businesses and the economy, our report provides figures that offer some insights about the true state of play and what's to come…
"It's more important than ever to remember that although Small Business Counts is a statistical report, behind every number is a person.
"Small businesses are the engine room of the Australian economy, but they are also hard-working people who have had to overcome huge obstacles in 2020 and our report shows why their recovery matters to all of us."
Speaking during The Adviser's SME Broker Bootcamp earlier this month, Ms Carnell implored brokers to 'get involved' with the small-business sector to help them access the capital they need to survive and grow into the future. 
She said: "There's 2.2 million small businesses in Australia, and even the ones that may not have needed access to capital or the support of a broker prior to corona [may need to] as JobKeeper finishes, with the end of the cash flow boost etc.
"There's going to be an awful lot of businesses who are going to have to access capital that possibly didn't need to before, in order to keep their businesses afloat or to invest in their businesses."
[Related: ASBFEO urges brokers to 'get involved' in SME finance]