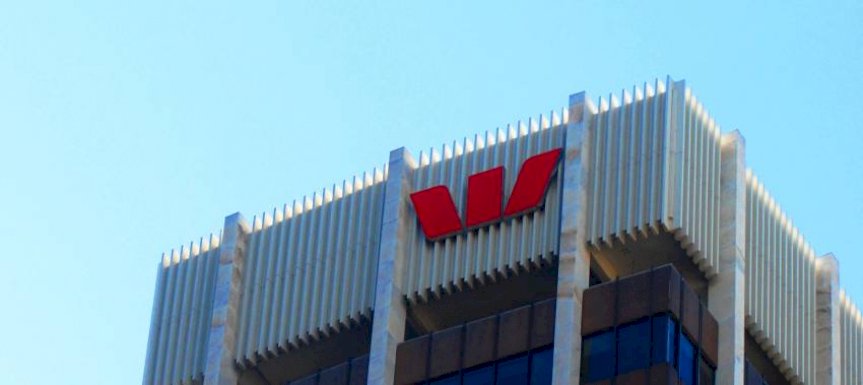 The Westpac chairman has acknowledged the shortcomings in its risk management and compliance, and said many issues were of its own doing.
Speaking at the 2020 annual general meeting (AGM), Westpac chairman John McFarlane said 2020 was a disappointing year for shareholders, adding that "Australia's oldest company now needs to change".
"It can be said no other way: 2020 was a disappointing year for shareholders," Mr McFarlane said.
"Many of the issues we face were of our own doing, particularly the AUSTRAC (Australian Transaction Reports and Analysis Centre) matter. This simply should not have occurred, and I apologise genuinely on the company's behalf."
Mr McFarlane was referring to the case around breaches of the Anti-Money Laundering and Counter-Terrorism Financing Act 2006 (AML/CTF Act) by Westpac, for which AUSTRAC had applied for civil penalty orders against Westpac after alleging that the major bank contravened the act on more than 23 million occasions.
In its settlement with AUSTRAC, Westpac admitted to another 76,000 breaches set out in a revised statement of claim.
As part of the settlement, Westpac agreed to incur a record-breaking penalty of $1.3 billion.
Mr McFarlane said the major bank's 2020 results were dampened by the AUSTRAC penalty (in addition to higher provisions related to the coronavirus pandemic).
"In the board's view, the best course of action was to reach a settlement and to draw a line on this [AUSTRAC] matter," he said.
Australian banks, and Westpac in particular, have seen a "favourable and relatively benign environment" for 30 years, Mr McFarlane said, adding that the COVID-19 crisis, the AUSTRAC penalty, a weaker economic situation and an increasingly digital economy have made it clear that Westpac needs to substantially change the way that it operates.
"While I know very well these roles aren't for the faint-hearted, I am fully committed to the company, and to its recovery," he said.
Mr McFarlane also acknowledged that individual shareholders were "unhappy" about the major bank's decision not to pay dividends in the first half, as well as to pay lower dividend for the year.
"We did seek to pay a higher final dividend by having a fully underwritten dividend reinstatement program, which avoided impacting our already strong capital, but were constrained by the regulatory cap of 50 per cent statutory profits," he said.
"Going forward, I'm hopeful we will return to a more consistent dividend each half."
Strategy moving forward
Westpac CEO Peter King also addressed the AGM and acknowledged Westpac's role in the breaches relating to the AUSTRAC case, including reporting failures, inadequate transaction monitoring and failing to fully assess the risks in some correspondent bank relationships.
"Shareholders are rightly disappointed. This simply should not have happened, and I apologise," Mr King said.
"I also recognise that the civil penalty and the impact of COVID resulted in lower dividends, and this made it hard for many of you.
"While our failings were not intentional, significant changes and consequences have occurred. This included board and management changes along with remuneration consequences for those in the chain of responsibility. I and the executive team also took collective accountability, with 2020 short-term variable rewards cancelled."
In its full-year results for FY20, Westpac reported that its profits contracted by two-thirds on last year's figures, falling 66 per cent to $2.29 billion. The bank said that nearly half the drop was due to the penalty agreement with AUSTRAC.
Mr King also covered how Westpac is addressing its issues, and outlined that the bank's first priority is to "fix".
He said the bank would address its shortcomings in risk management, reducing customer pain points to boost customer experience, accelerating customer remediation, and reducing system complexity.
"Strengthening our risk culture and management of risk is critical, and this was reinforced by the findings of APRA's year-long review into risk governance and the enforceable undertaking," Mr King said.
APRA (Australian Prudential Regulation Authority) recently agreed to a court enforceable undertaking from Westpac, under which the bank will develop an integrated remediation plan on all activities related to risk governance and report to APRA each quarter.
It came after the prudential regulator took action against Westpac over breaches of liquidity standards, adding that they showed weaknesses in its risk management.
Westpac acknowledged the concerns and agreed to a range of actions, including obtaining independent assurance over the implementation of the plan, with direct reporting to APRA on its progress in implementing the plan within 15 business days from the end of each quarter (commencing from the date the integrated plan is submitted to APRA).
In his speech, Mr King also said the bank aims to simplify by exiting some businesses and implementing a line of business operating model to accelerate decision-making and improve end-to-end accountability.
Digitising certain functions, including payments, would form a part of this strategy, with the bank conducting customer trials of its banking app, he said.