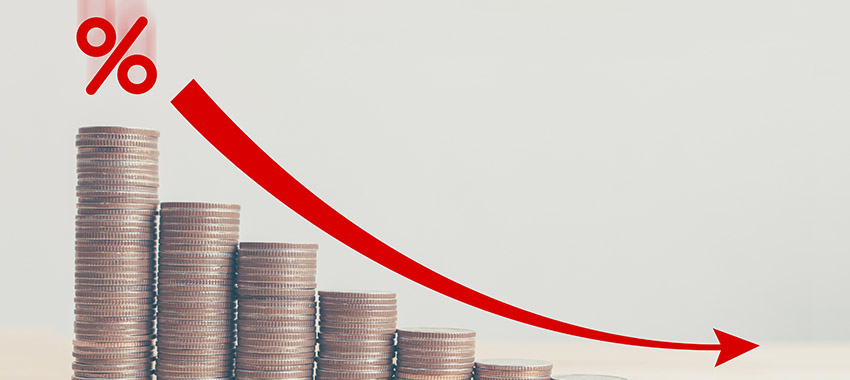 The non-major has reported a substantial decline in its FY20 results amid a challenging environment, but its total deferrals have plummeted.
Bank of Queensland (BOQ) has provided an update on business performance and its COVID-19 banking relief package, in which it reported that for FY20, statutory net profit after tax (NPAT) plummeted by 61 per cent, from $298 million in FY19 to $115 million in FY20.
The bank's cash earning after tax recorded a 30 per cent decline, dropping from $320 million in FY19 to $225 million in FY20 due to the COVID collective provision overlay.
Speaking about the results in BOQ's 2020 annual general meeting (AGM), the bank CEO and managing director George Frazis said the results have reflected a challenging environment amid the economic impacts of the coronavirus pandemic, and "a year of transition" for BOQ.
This transition includes the completion of migration of the bank's data centres to the cloud, and the "modernising" of its core infrastructure, Mr Frazis said.
The launch of phase one of the Virgin digital bank will be completed this week, which Mr Frazis said would form the platform for the retail bank.
"We are well provisioned against the potential lifetime losses in our portfolio as a result of COVID having applied prudent assumptions. Given the government stimulus and good handling of the crisis, there is potential upside opportunity should the economy recover at a faster rate than currently forecast," Mr Frazis said.
"Our balance sheet and capital are strong."
Total lending growth grew by $826 million, while net interest income increased 3 per cent compared to the prior year and increased 4 per cent from the first half.
Housing lending grew to $65 million in FY20, after posting a loss of $464 million in FY19.
Commercial, agri, and small-to-medium enterprises (SME) lending grew from $127 million in FY19 to $337 million in FY20, but Mr Frazis pointed out that business lending growth slowed in the second half due to the impacts of COVID-19 on their businesses.
"BOQ has recently confirmed our participation in phase two of the Federal Government's SME Guarantee Scheme and we are well-positioned to provide additional lending into the market as we enter the economic recovery phase," Mr Frazis said.
BOQ's retail bank has delivered a 1 per cent increase in net interest income through home loan growth and improved margins, while also increasing customer deposits by $1.2 billion during the year.
"FY20 is the first time since 2015 that the retail bank has delivered net mortgage lending growth, growing at around the market rate," Mr Frazis said.
Total loan deferrals tumble
According to Mr Frazis, total loan deferrals have decreased by 83 per cent since their peak in April, with $1.3 billion remaining on deferral in November.
As at 30 November, BOQ has 2,500 housing loans remaining in deferral with balances of $889 million, which represent 3 per cent of BOQ's housing loan portfolio.
The bank has 3,300 SME loans remaining on deferral with balances of $390 million as at 30 November, which also represent 3 per cent of BOQ's total SME lending.
According to Mr Frazis, the bank has contacted nine out of 10 customers on banking relief prior to the end of their deferral.
More than 85 per cent of customers have confirmed that they will recommence loan repayments, while 9 per cent have requested a deferral.
"It is really pleasing to see the vast majority of our customers who accessed the banking relief package resuming repayments. We will continue to work with the remaining 3 per cent of customers still accessing our banking relief packages to support them in their recovery," Mr Frazis said.
[Related: BOQ eases expense validation policy]