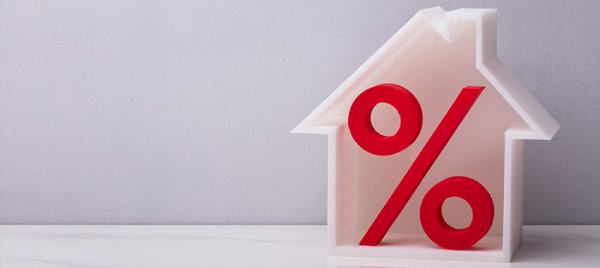 The final Home Loan Price Inquiry report recommends that lenders should regularly prompt customers whose loans are more than three years old to review rate and consider switching product.
The Australian Competition and Consumer Commission (ACCC) has released its final Home Loan Price Inquiry report, which examines how the home loan market works and potential improvements that could be made.
You're out of free articles for this month
Building on the interim report released earlier this year, the final report (released on Saturday, 5 December) found that a lack of price transparency and higher interest rates for existing loans continued to persevere in the lending landscape and that the difficulty in changing loans were preventing borrowers from doing so.
While the ACCC was not tasked with reviewing the conduct or role of mortgage brokers, APRA or ASIC in the inquiry, it acknowledged that brokers are helping disseminate mortgages and "have an important role in reducing search costs".
However, it added that more needed to be done by lenders as "[brokers] cannot completely address the unnecessarily high search costs that are caused by opaque pricing".
The final report reads: "Mortgage brokers can help borrowers generally navigate the market and can provide borrowers with more granular insights regarding the factors lenders consider in determining discretionary discounts, as they may have access to some information (that is not publicly available) about lenders' discretionary discounting policies. However, ultimately these discounts are determined by lenders on a case-by-case basis, having regard to several unique characteristics of an individual borrower and their loan.
"While a broker can use their professional judgement to estimate the price a lender would quote having regard to all of these characteristics, they generally cannot provide an exact final figure, which only a lender can quote after considering a borrower's home loan application. Therefore, in most instances, consumers will still need to go through the process of applying for a home loan with a lender to determine the actual home loan price, although each application process is likely made easier with the assistance of a broker."
Given the barriers to transparency and switching, the ACCC recommended that a range of actions be taken to improve the mortgage process for customers.
A prompt for variable rate borrowers 
The ACCC found that, as at September 2020, borrowers with home loans between three and five years old paid on average about 58 basis points more than the average interest rate paid for new loans. 
Further, it found that borrowers with loans more than 10 years old were, on average, paying approximately 104 basis points more than the average interest rate paid for new loans.
For example, it outlined that a borrower with a home loan of $250,000 could save more than $1,400 in interest in the first year by switching to a loan with the lower, average interest rate paid for new loans. Over the remaining term of the loan, that borrower could save more than $17,000 in interest.
As such, the ACCC is recommending that all lenders should be required to provide borrowers with variable rate loans originated three or more years ago with an annual prompt to encourage borrowers to engage in the home loan market to see if they could benefit from switching lenders or home loan products.
This prompt should encourage customers to contact their existing lender to ask for a better rate and " also encourage borrowers to contact their mortgage broker".
The ACCC suggested that consumer testing and trials should be undertaken to determine the "optimal design" of the prompt, however, it suggested that it should:
be provided directly to borrowers 

communicate the potential benefits of switching in a compelling and personalised way, including a comparison between the borrower's current interest rate and the average interest rate paid for new loans similar to the borrower's loan

set out the next steps for borrowers to look for a better home loan offer. 
A standardised Discharge Authority form
The report found that the discharge process can be "unnecessarily difficult and lengthy for borrowers" and often involve "unclear and/or complicated steps for borrowers, including Discharge Authority forms that are difficult to access and complete, or administrative hurdles such as lenders requiring in-person contact before processing a discharge request".
Indeed, the commission added that borrowers can be uncertain about how long the discharge process will take and that there are unnecessary delays in the process (including through the use of retention strategies by existing lenders).
Further, it warned that pain points in the discharge process "impede switching and result in costs to market participants more generally, including lenders, mortgage brokers and borrowers".
As such, it recommended that all lenders should be required to provide a standardised Discharge Authority form to borrowers to complete and allow for "appropriately authorised third parties" (for example, a settlement agent, mortgage broker or new lender) to complete and submit discharge forms on borrowers' behalf. 
"The form should be easy to access, fill out and submit. Lenders should adopt an identical standard form template, rather than agreeing to common criteria and continuing to design their own forms, which would still potentially allow them to add fields or make forms unnecessarily complex," the report reads.
According to the ACCC, the form should only request details from the borrower that are necessary for their discharge request to be processed. 
It suggested that the design and implementation of the form would require further consultation with industry and regulators. 
A maximum timeframe for existing lenders to process discharge requests 
As well as a standardised form, the body is suggesting that all lenders should be subject to a maximum time limit of 10 business days to complete the discharge process. 
This would cover the period from when the borrower (or a third party acting on their behalf) submits the Discharge Authority form to when the existing lender is ready to begin the settlement process. 
"While stakeholder consultation has indicated that 10 business days is an appropriate time period for processing discharge requests, further stakeholder consultation will be required on the appropriate time limit," the report reads.
This consultation could also focus on:
the specific definition of the start and end points in the discharge process to which the time limit should apply; and

exemptions to the time limit to account for circumstances in which the existing lender cannot meet the time limit due to factors outside their control.
Continued monitoring of competition and prices in the home loan market 
Finally, the inquiry concluded that the ACCC should "continue to inquire into and monitor competition and pricing in the home loan market, under government direction".
This new inquiry would focus on the 10 largest lenders in the home loan market and consider other lenders or groups of lenders (such as non-ADIs) as competition issues are identified that involve or impact those lenders. 
It proffered: "In undertaking this role the ACCC should consider the following matters:
the difference between prices paid on new and existing home loans;

the difference between the prices advertised for home loans and the prices borrowers actually pay;

the prices charged by, and pricing decisions of, lenders; 

the impact of current and future government initiatives and regulatory interventions, including the Consumer Data Right and the recommendations in the Home loan price inquiry final report, on home loan prices, including interest rates, fees and charges; and

other emerging issues and lender practices that impede competition or outcomes for consumers that arise during the inquiry period."
The ACCC said it should report its findings to the Treasurer annually over a five year period, providing its first report to the Treasurer by 30 September 2022. 
The ACCC concluded: "We consider that moves by lenders towards more transparent pricing, and continuing competitive and other pressures that are encouraging increased price transparency, mean that further regulatory intervention is not required at this stage. 
"However, if the ACCC observes through its monitoring (under recommendation 4) that momentum towards price transparency has stalled, of if we observe consumer harm associated with a lack of price transparency, we will consider making recommendations to the Government to address this."
'We want it to be as easy as possible for borrowers to switch lender'
Speaking after the release of the report, ACCC chair Rod Sims said: "A significant number of Australian home loan borrowers have not switched lenders for several years, yet they stand to save so much money by doing so.
"There are factors standing in the way of home loan borrowers switching lenders, such as a lack of clear and transparent pricing, as well as inconvenience and time costs, but for many borrowers switching will be worth the effort.
"Our recommended prompt would clearly set out for many borrowers just how much higher their interest rate is compared to new borrowers," Mr Sims said.
"This information would be a powerful motivation for borrowers to seek a lower rate from their current lender or to switch to a new lender. It would also encourage lenders to offer existing customers better rates, promoting greater competition in the sector."
He continued: "Existing lenders want to keep their borrowers, so have no incentive to make the discharge process quick or straightforward," Mr Sims said.
"We want it to be as easy as possible for borrowers to switch lenders, as it should be in all markets. Our recommendations are designed to make this process faster, less confusing and less frustrating."
"The Consumer Data Right will also assist the process of looking for a better deal and switching, by allowing borrowers to direct their bank to share their home loan data with accredited third parties, such as other lenders or comparison services," he added.
The Government has said it "will consider the report and respond in due course".
[Related: Profit stopped banks from passing on full rate cuts: ACCC]