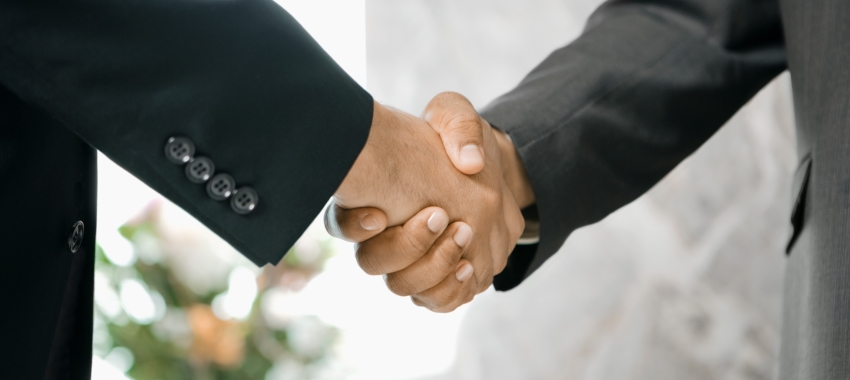 RedZed has partnered with Vow Financial, which will allow it to join the aggregator and YBR's panel.
Self-employed lender RedZed has joined the panel of Vow Financial, which will provide the aggregator's 1,250 brokers access to the lender's residential and products suite.
You're out of free articles for this month
The partnership with Vow Financial – which has a loan book valued at over $52 billion – will also put RedZed on the panel of mortgage brokerage Yellow Brick Road (YBR), as the aggregator became a part of the YBR Group in 2014.
Commenting on the partnership with Vow Financial, RedZed national sales manager Adrian Fisher said it would give the lender the ability to deliver loan products to more brokers who service self-employed clients.
"We have known and respected the team at Vow for many years," Mr Fisher said.
"Having now worked closely with them in bringing this partnership to life, it has only reinforced our high regard for them. We are thrilled to welcome their network into the RedZed family and to help them meet the needs of their valuable self-employed clients."
YBR Group chief commercial officer Sean Preece welcomed RedZed to the Vow supplier panel, adding that: "We are excited about this partnership, and we are confident that our partnership with RedZed will further assist our brokers meet the needs of their self-employed clients."
RedZed's partnership with Vow Financial has followed its announcement earlier this year that it had joined Choice Aggregation Services' panel.
RedZed goes live with SAP Cloud for Banking
In addition to it joining the Vow Financial aggregator panel, RedZed has announced that it has implemented software provider SAP Cloud for Banking, claiming that it is the first mortgage lender to do so.
Explaining the reason for the implementation, the lender said it had sought a software-as-a-service platform and technology infrastructure solution that provided it with the scalability and flexibility it required for growth, including increased integration potential for its future technology needs.
The lender, which was founded in 2006, provides a combination of residential and commercial mortgages to more than 6,000 self-employed borrowers, and has grown at a compound annual growth rate of 30 per cent, it said.
According to RedZed managing director Evan Dwyer, RedZed is aiming to increase its loan book to $10 billion in the near term.
RedZed said that it selected SAP Cloud for Banking after running a supplier evaluation, which explored ease of implementation and use, open cloud-based platform with application programming interface (API) driven architecture, evidence of ongoing investment in research and development, and a platform that was designed as an Australian model bank, to meet loan regulatory requirements.
SAP Cloud for Banking comprises SAP S/4HANA Finance, SAP Banking (loans and deposits) and SAP Payments Engine, running on SAP Cloud and managed by SAP Application Services.
In partnership with a specialist team for SAP, RedZed has migrated its data into SAP Cloud for Banking, hosted on Amazon Web Services (AWS), which enables access to real-time data and integration with third-party APIs.
This allows staff to access customer data in real time, which the lender said would reduce the time taken to process and manage mortgage applications, and provide timely responses to customer enquiries.
The platform would also streamline the process of assessing, identifying and originating mortgage loans for brokers, the lender said.
Commenting on the integration of the cloud-based software, Mr Dwyer said: "SAP Cloud for Banking's robust infrastructure provides us with the peace of mind that we will have a strong technology platform that will support our continued growth. Furthermore, the software meets the rigorous contractual, regulatory and cyber security frameworks that underpin the financial services sector in Australia."
"The new platform has enabled our staff to realise value quickly by providing accurate data that is improving our relationship with our customers and partners. This data also means our senior management team are equipped with real-time updates on business performance and can respond to the needs of investors and regulators as and when required."
SAP Australia and New Zealand president and managing director Damien Bueno also commented on the partnership, stating that: "The home loan market is extremely competitive, and being able to predict and respond quickly to customer needs is critical for today's lenders."
Mr Bueno added that the SAP platform would allow RedZed with the digital tools to be agile and predict customer needs while taking advantage of future opportunities.
Neobank Xinja was the first organisation in the world to "go live" on the platform in 2018, according to SAP.
To listen to RedZed national sales manager Adrian Fisher speak about how brokers can write loans for self-employed clients and how COVID-19 has changed SME finance trends in The Adviser's latest In Focus episode click here:
[Related: Specialist lender appoints new GM of distribution]