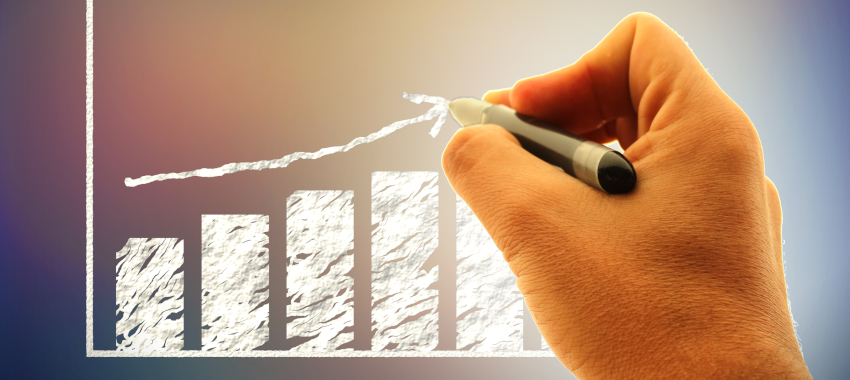 The fintech consumer lender has reported that it has originated over $1 billion in its half-year results.
Plenti has announced that it has reached $1 billion in loans originated in its half-year results for the six months ended 30 September 2020 (H1 FY21).
Commenting on the milestone, Plenti CEO Daniel Foggo said: "This is a momentous achievement for the Plenti team. We have driven record loan originations for four consecutive months since June, despite the pressures all consumer lenders are facing in a subdued economic environment."
In an announcement to the ASX, the newly listed company told markets that its loan originations were up 33 per cent to $167 million, while its loan portfolio for the period ended was up 42 per cent from the first half of the 2020 financial year (H1 FY20) to $435 million.
This comprised 34 per cent automotive loans, 16 per cent renewable loans and 50 per cent personal loans.
"Loan originations were impacted by the COVID-19-induced economic slowdown at the start of the half; however, origination growth resumed in the second quarter, with record monthly volumes achieved in each of July, August and September, to deliver a record half-year result," the results said.
The lender said the growth in loan volumes has been led by automotive lending, which comprised $81.1 million for the half, up 323 per cent on the prior corresponding period.
At 30 September, secured automotive and renewable energy loans represented 50 per cent of the loan portfolio, up 43 per cent at the end of the June quarter.
Personal loan originations reduced over the half due to a "deliberate and responsible tightening of credit criteria and reduced marketing investment because of COVID-19", according to the results.
"As external conditions started to normalise throughout the half, Plenti made cautious amendments to its credit appetite and incrementally increased its marketing investment, delivering an 81 per cent recovery in origination volumes in the second quarter compared to the first quarter," it said.
Plenti's revenue totalled $26.0 million, up 41 per cent from H1 FY20 and 2 per cent ahead of prospectus.
Mr Foggo said: "We are delighted to be delivering ahead of plan, exceeding our prospectus forecasts and achieving three consecutive months of record loan originations.
"Looking forward, we remain focused on continuing to deliver strong growth across our core lending verticals of automotive, renewable energy and personal loans. Further, we will continue to invest in our proprietary technology platform, building a strong operating foundation to continue to disrupt large lending markets."
Annualised net losses for the half were at 1.1 per cent, down from 2.7 per cent in the prior corresponding period, reflective of government stimulus and record collections during the period.
Net loss after tax decreased to $3.4 million, down 57 per cent from $7.9 million on H1 FY20.
This was the result of the average interest rate achieved decreasing from 13.3 per cent to 12.1 per cent, reflective of Plenti's deliberate shift towards automotive and renewable energy loans due to their relatively lower risk and longer term in nature compared with personal loans.
Funding rates also continued to decline from 7.1 per cent in H1 FY20 to 6.3 per cent, while cost-to-income ratio reduced from 61.6 per cent in H1 FY20 to 48.5 per cent. This reflected the benefits of increased operating efficiency and reduced investment during the coronavirus pandemic period, according to the lender.
The company's 90+ day arrears declined to 0.42 per cent of outstanding balances.
The proportion of loans in deferral arrangements reduced from 1.72 per cent at the end of July to 0.78 per cent at the end of September. Around 88 per cent of borrowers who entered a COVID-19 loan deferral arrangement up to June and either returned to making contractual repayments or repaid their loan by the end of September.
Progress of warehouse facilities
Plenti reported that it received credit approvals to increase the size of its automotive warehouse facility to $275 million and extend the maturity of the facility on similar terms in November 2020, subject to legal documentation.
It has also begun discussions during the half with bank and mezzanine funders about a second warehouse facility to fund renewable energy and personal loans.
The lender expects that the new warehouse is expected to reduce cost of funds by around 200-300 bps compared with existing funding sources, providing a substantial increase in the contribution generated from each loan that will be funded from this facility.
Plans in the broker channel
Plenti has outlined its priorities for the second half across all three of its lending verticals, including continuing to take market share in the broker channel for its automotive lending offering, and begin distributing via the broker channel for its renewable energy offering.
Transaction costs – which primarily relate to broker commissions – have increased by 30 per cent from H1 FY20 from $800,000 to $1 million. This has grown with automotive origination growth, the lender reported.