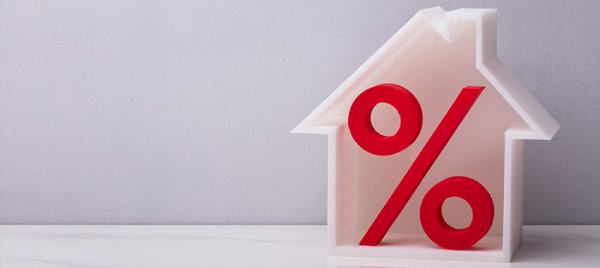 ME bank has announced that it will pass on the full RBA rate cut to all existing variable rate home loan borrowers, while two other non-major banks have also lowered their rates.
Industry superannuation fund-owned ME Bank has announced its decision to pass on the Reserve Bank of Australia's (RBA) full official cash rate cut of 0.15 per cent to all existing borrowers on a variable rate home loan.
You're out of free articles for this month
The rate cut applies to the bank's flexible home loan, flexible home loan with member package and basic home loan products, as well as standard home loan (settled after 1 October 1998), and ultimate offset account, effective 26 November.
It also applies to the interest-only investment product, and standard home loans settled before 1 October 1998, effective 15 December. The bank said rate change dates for these two legacy products are dictated by their specific terms and conditions.
Commenting on the interest rate cuts, ME Bank CEO Adam Crane said that an owner-occupier borrower paying principal and interest repayments on a 25-year $400,000 home loan could save $406 per annum when the rate cuts are applied.
"We have been speaking to thousands of our home loan customers over the past six months, many of whom have shared their concerns about the financial impact COVID-19 is having on households," Mr Crane said.
"This decision will help many of those households through what is a difficult financial period."
The rate cuts have followed announcements by the major banks, who slashed rates to several of their loan products for new customers, while several non-bank lenders – including Athena Home Loans, Homeloans.com.au and Mortgage House – have already dropped rates by the RBA's drop of 15 basis points for existing customers, too.
Mr Crane said ME Bank has paused loan repayments for around 9,500 borrowers as part of the bank's measure to provide loan repayment holidays for customers affected by the coronavirus pandemic.
Suncorp cuts rates for SMEs, home loans
The regional bank said it will reduce advertised fixed rates for small business customers by up to 70 bps, starting from 2.69 per cent.
For home loan customers, the bank has announced a new 1.89 per cent per annum two-year fixed home loan rate for eligible owner-occupiers.
The new rates for small business and home loan customers are effective from 19 November, with Suncorp telling The Adviser that they are only applicable to new customers.
The bank is also offering eligible customers who refinance their loans to Suncorp cash back offers of $2,000 for loans between $250,000 and $749,000, and $3,000 for refinanced loans greater than $750,000.
Teachers and frontline health workers are entitled to an additional $1,000 cash back. 
Citi lowers fixed rate home loans
Citi Australia has reduced its fixed rate home loans following the RBA's decision to lower the official cash rate.
The non-major told The Adviser that the new rates are for new customers, but existing customers can contact Citi Australia to request the new rate.
Commenting on the announcement, Citi Australia head of mortgage distribution Matt Wood said: "As we continue to hit new record lows for interest rates, we are pleased to offer brokers and our customers one of the most compelling rates in market."
The changes include:
20 bps reduction to 1.99 per cent per annum on new one and two-year fixed rate home loans for owner occupiers paying principal and interest;
20 bps reduction to 2.29 

per cent per annum on new one and two-year fixed rate home loans for investors paying principal and interest;

20 bps reduction to 2.49 per cent per annum on new one and two-year fixed rate home loans for investors paying interest only; and

10 bps reduction on new five-year fixed rate home loans to 2.29 per cent for owner occupiers paying principal and interest, 2.59 per cent for investors paying principal and interest, and 2.79 per cent for investors paying interest only.
The rates are effective from 12 November. 
Obtaining the Aussie dream
In addition to announcing changes to its interest rates, ME Bank has released research based on a survey about how Australians were feeling about their financial situation and their prospects of reaching their goals during the COVID-19 crisis.
ME's Aussie Dream Survey, conducted with 1,000 Australians aged from 18 to 39, found that 40 per cent of respondents had planned on buying their first property before the onset of COVID-19, while 14 per cent planned on buying a subsequent property.
However, 23 per cent said that they have planned to delay or downgrade their goal of buying a property due to the impact of COVID-19, while 10 per cent have delayed paying off their home completely and 8 per cent have delayed buying a subsequent property.
Almost half of all respondents (49 per cent) who said they have delayed or downgraded their goals as a result of the pandemic said they feel that they have been set back by between one year and up to three years.
More broadly, 58 per cent of those surveyed said it is unlikely for young Australians to own a dream home, while 69 per cent said owning a dream home and retiring at 65 is impossible for young Australians.
The survey findings from ME have come at the same time as research from Credit Union Australia (CUA), which found that 32 per cent of 1,500 respondents believe that the COVID-19 crisis has left them in a worse position with regards to buying property.
However, a fifth of those surveyed said they were more equipped to buy property since the onset of the pandemic, particularly those aged between 25 and 34.
[Related: Millennials prioritising home ownership]