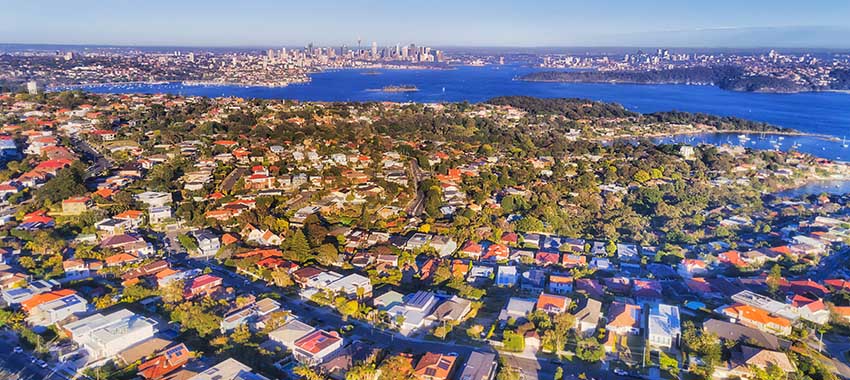 Working remotely during the COVID-19 crisis, as well as an ageing population, has changed the nature of property demand, but a lack of supply is paralysing the market, according to a lender.
La Trobe Financial's chief lending officer, Cory Bannister, told The Adviser's In Focus segment on the changing needs of older borrowers that there is a cohort of borrowers who are contemplating building their "forever home", and the coronavirus pandemic has changed what this cohort wants in their final home.
You're out of free articles for this month
With a larger section of the population becoming accustomed to working remotely amid the COVID-19 crisis, and with both employers and employees acknowledging that these arrangements could continue beyond the pandemic in some capacity, Mr Bannister said these borrowers perhaps wish to include additional amenities to their homes.
"If that is the case, they want a Zoom room. They want the home office, a gym, a backyard etc," Mr Bannister said.
"We're seeing good demand from families with young children, and these are often early Millennials and Gen-Xers who are [keen] to take advantage of this theme at the moment."
Additionally, there is currently a growing recognition that pandemics do occur and lockdowns are distinct possibilities, which Mr Bannister said has reduced the appeal of some types of living arrangements.
"I think that's reduced the glossiness of some of the shared living arrangements, whether that's sharing lifts, elevators, wells, communal dining areas in apartment buildings and those sorts of things that we saw in vogue more recently, I think have lost some glossiness," he said.
Demographer and author Bernard Salt also told the In Focus segment that he predicts a seismic shift in demand over the next few years.
"I actually see quite a significant shift in housing and property and demand over the next five or six years, as the narrative of urban life in Australia is re-imagined, part of that being driven by the ageing population, part of it being driven by the new protocols associated with the pandemic," he said.
Mr Salt believes regional areas in Australia could become increasingly appealing for borrowers in their 30s and 40s who have the ability to work remotely.
He also believes that for the ageing population, or the Baby Boomer cohort (those in their late 50s to early 70s), downsizing could become an increasingly appealing option.
Baby Boomers may prefer to sell their home and purchase an apartment or townhouse within their local area, he said.
Mr Bannister agreed, adding that the COVID-19 crisis has reinforced the unpredictable nature of life, which he said was driving the Baby Boomer cohort to reconsider keeping their family home.
"COVID has certainly reinforced the point that life can be cut short at any given moment, and keeping the large family home, which can often represent the majority of the household balance sheet, may no longer be desirable for elderly Australians who recognise that perhaps a more modest abode in the same community that they're familiar with is more appropriate," Mr Bannister said.
"Particularly if that can unlock equity that they can use to enjoy their retirement or perhaps to invest in alternative areas, then that might be more appropriate for the time being."
Property in short supply
Despite the varying demand for property from different cohorts, Mr Bannister said the challenge currently facing them is the limited supply of property.
"That's driven by the current uncertainty in the market and the lockdown disruptions impacting the real estate markets, and that's caused paralysis," he said.
"No one is willing to move without that level of certainty on the other side of the transaction. For instance, you don't want to sell your property too early until you've secured the property that you want to go into. And on the other side, you don't want to buy too early, if you've got some uncertainty about the prospects of selling your existing home."
Mr Bannister added that the lack of stock on the market is presenting some challenges to accessing the lending solutions that borrowers are used to.
To listen to the full In Focus segment with Cory Bannister and Bernard Salt, click here: