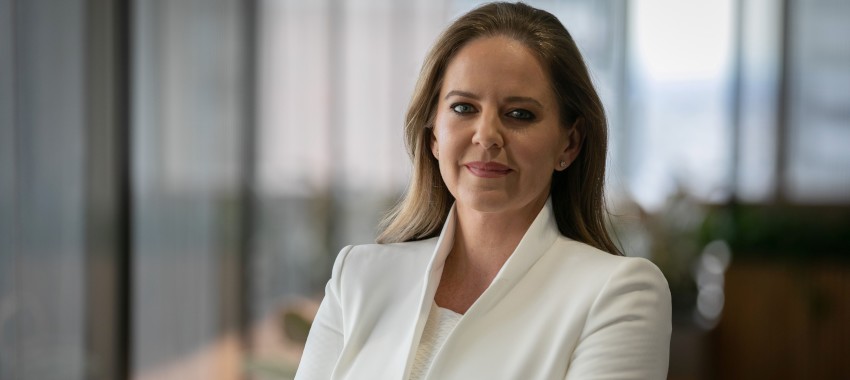 The non-major bank has announced that it has appointed a new CEO, following the promotion and relocation of its existing CEO.
Effective from 16 November, Melanie Evans, the lender's current head of retail bank, will be promoted to the role of CEO of ING Bank Australia (ING).
You're out of free articles for this month
Ms Evans will take over the helm from the current CEO, Uday Sareen, as he moves to Europe to take on a new role as head of wholesale banking for ING Europe, Middle East and Africa (also effective 16 November).
The incoming CEO has spent her entire career in financial services, having started as a cadet at St.George Bank in 1995 before joining Westpac's equities business in 2000.
After a move to BT Financial Group in 2003, she spent a decade in product, brand, marketing, superannuation, platforms and investments leadership roles before returning to banking within the Westpac Group as a chief of staff.
She then went on to lead business units across mortgages (as head of home ownership), as well as transformation and business banking before joining ING as head of retail bank in 2017.
ING's chair, Dr John Laker AO, noted the impact that Ms Evans has had on the bank since she joined three years ago, helping to grow the lender to become Australia's fifth-largest customer bank, with a 6 per cent customer market share.
Dr Laker commented: "Melanie is a very experienced banker with a proven track record who will continue to drive ING's growth and diversification agenda.
"Her appointment is testament to all that Melanie has achieved for the retail bank and its customers."
The incoming CEO commented: "As ING's new CEO in Australia, my focus will be to drive the bank's growth and diversification agenda. I will continue to prioritise our customers and team members.
"Our history as Australia's first fintech, most recommended bank, a trusted brand and for doing things differently will remain front and centre.
"We're proud of what makes us a modern bank. We exist for our customers – so they can focus on the things that matter to them," she said.
Ms Evans will become one of just a handful of female bank CEOs in Australia, joining the likes of Macquarie's Shemara Wikramanayake, Marnie Baker of Bendigo and Adelaide Bank, Gateway Bank's Lexi Airey, and Bernadette Inglis from Newcastle Permanent.
Uday Sareen's legacy
Dr Laker noted the legacy that Mr Sareen was leaving in Australia, congratulating the outgoing CEO for accelerating the growth of ING in Australia over the past four years.
Under Mr Sareen's leadership, more than 1 million customers have joined ING Bank, bringing the total number of customers to 2.7 million customers. The bank has also expanded its product offering over the past four years, including by breaking into personal loans.
"Uday will be leaving a highly successful, customer-focused bank with an excellent workplace culture," Dr Laker said.
"ING is now one of Australia's most trusted brands."
The ING chair commented that Mr Sareen was "always ambitious in his agenda for Australia" and had "delivered the results", noting that the outgoing CEO had also overseen strong growth in ING's wholesale banking activities in Australia.
"We congratulate Uday on his new appointment and wish him continued success," he continued.
"It's been a privilege to have worked with Uday. He will be leaving behind a very different bank to the one he joined in 2016."
Speaking about his move, Mr Sareen commented: "I've been proud to lead a bank that's ramped up the competitive spirit in both retail and wholesale banking, offering a real alternative for Australians.
"While we are a leading digital bank, it is the commitment of our people to our customers and each other that makes ING so special and what I will miss most," Mr Sareen said. "ING Australia is one of the fastest-growing banks in Australia and continues to be a great opportunity for ING Group."
[Related: ING, Citi reduce investor rates]