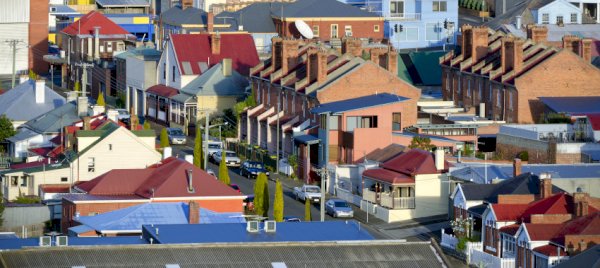 The major bank has announced its membership in the Constellation Project, an organisation committed to reducing homelessness through the provision of affordable housing.
NAB has announced that it will be joining the Constellation Project (Constellation) as an Alliance Member to support the group's work in increasing the number of affordable, accessible and secure housing options.
You're out of free articles for this month
NAB's membership in the Constellation Project as an Alliance Member builds on its $2-billion commitment to help not-for-profit organisations fund affordable housing projects and solutions across Australia. 
NAB group executive, corporate and institutional banking, David Gall said NAB would contribute "extensive housing market expertise" to support Constellation's mission to reduce homelessness.
"We are delighted to join the Constellation Project and its extensive cross-sector network. Our shared vision is very simple: to end homelessness within a generation," he said.
"We don't have all the answers, but we are determined to play our part and make a difference."
Mr Gall added that the provision of NAB's support for the program would start with the "More Homes" pillar, which is designed to increase the supply of safe and affordable homes for people in Australia on low to moderate incomes.
"We will also contribute to discussions on national policy issues that could help increase the number of affordable housing dwellings, including through land use planning initiatives, such as mandatory inclusionary zoning," he said.
NAB stated that skilled volunteering opportunities would be promoted at the bank to support the work of Constellation, focusing on providing sector knowledge and insights in areas such as strategy, financial and banking advisory, First Nations, operations, risk and communications.
"We believe it is through the collective power of collaboration across government, academia, the private sector, NFPs and philanthropy that will allow the Constellation Project and its members to enact real change," Mr Gall said.
Rosalie Wilkie, founding member of the Constellation Project and partner at PwC Australia, social impact, welcomed NAB to the group.
"We're delighted to have NAB formally supporting the Constellation Project after being involved from the very beginning," she said.
"NAB shares PwC Australia's commitment to apply its skills and resources to addressing this important social issue."
Shamal Dass, chair of the Constellation Project and head of philanthropic services at JBWere, added: "We are proud of the way the Constellation Project has evolved to harness the truly unique cross-sector network that we believe is critical to addressing homelessness in Australia.
"By joining formally and building on its $2-billion commitment to affordable housing, NAB has modelled the leadership required from the corporate sector to openly collaborate, learn and perform their unique role in designing and delivering the practical solutions needed to end homelessness in Australia."