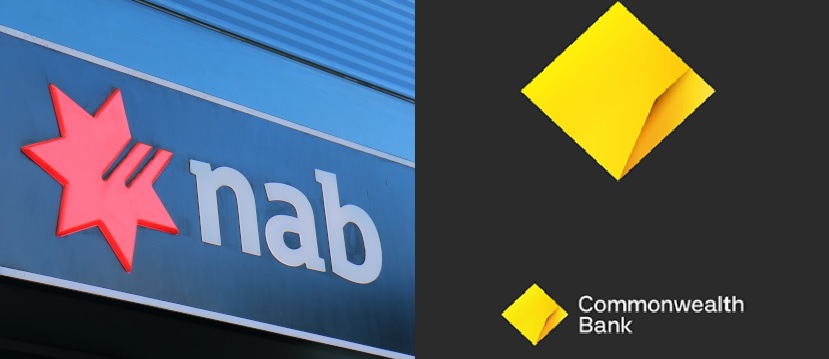 The two major banks on the FHLDS are opening their waitlists for the additional 10,000 places under the New Home Guarantee from today.
The First Home Loan Deposit Scheme (FHLDS) New Home Guarantee was among the measures announced by Treasurer Josh Frydenberg in the 2020-21 budget.
You're out of free articles for this month
Providing an additional 10,000 places under the popular First Home Loan Deposit Scheme (FHLDS), the New Home Guarantee provides government guarantees to first home buyers loans on new homes and newly built homes.
The two major banks on the FHLDS lender panel – National Australia Bank (NAB) and Commonwealth Bank of Australia (CBA) – have today (Wednesday, 21 October) opened their waitlists for the New Home Guarantee. 
Those looking to build or purchase a newly built home are able to request a place to join the banks' waitlists, either directly or through the broker channel.
Commonwealth Bank group executive Angus Sullivan commented: "We have already helped more than 3,000 Australians purchase a house under the scheme and are extremely supportive of the move to extend this to an additional 10,000 Australians looking to buy their first home.
"We know that saving for a deposit can be difficult. Given the challenges faced by many of our customers over the past few months, we support any initiatives that play a constructive role in helping first home buyers get onto the property ladder and support the broader economic recovery, specifically in the construction industry.
"We are proud to have been a major participant in the scheme since its inception and have helped more Australians purchase a home under the scheme than any other lender."
NAB executive home ownership, Andy Kerr, said NAB was proud to continue its association with the FHLDS as it continues to help Australians purchase their first home sooner.
"We're excited to open the door to new entrants to the First Home Loan Deposit Scheme (New Home Guarantee) and we expect the same strong demand we've seen since the initiative was first launched in January," Mr Kerr said.
"The expansion of the Scheme will provide more opportunities for Australians to enter the housing market, while the focus on new builds will also support Australia's critical construction sector."
He noted that the bank had supported thousands of Australians in buying their first home through the scheme since the first iteration launched on 1 January.
"We understand buying a first home is both an exciting and daunting process and we're here to help our customers through this journey," Mr Kerr said.
"We encourage interested first home buyers to contact a NAB banker or their broker as soon as possible to talk through their options and how to apply."
Customers can request to join the waitlist for the New Home Guarantee in branch or via broker, or by visiting the bank websites or calling the customer service numbers.
NAB has advised brokers that if they are looking to submit an application to the bank for their clients, they should first check the broker portal for eligibility and documentation requirements.
NAB has outlined to brokers that all new FHLDS New Home Guarantee applications should: 
Include '9999-99-99999NAB9' as the dummy FHLDS Place ID in the Security tab (to distinguish between New Home Guarantee and regular FHLDS applications); 

Have the ABS Purpose as purchase of 'construction of dwellings' or 'newly erected dwelling' in the Loan Details tab; and 

Ensure the 'Current Value' and 'Estimated Value' in the Security tab is within the acceptable property price cap for the state/region (see below table).
In an update to brokers, the major bank added that should a broker have a client that is currently on NAB's FHLDS waitlist and they wish to move to the New Home Guarantee, the broker will be invited to submit their conditional approval application. The broker client will then be added to the New Home Guarantee waitlist before it opens to other customers.
NAB has emphasised that the FHLDS waitlist for non-New Home Guarantees remains closed until further notice.
FHLDS New Home Guarantee details
The additional scheme allocations are available to first home buyers that are Australian citizens and at least 18 years old and wish to build a new dwelling or purchase a newly built dwelling with a deposit of between 5 and 20 per cent of the property's value.
Eligible properties include:
newly constructed dwellings (e.g. whether a freestanding house, townhouse or apartment)

off-the-plan dwellings (e.g. whether a freestanding house, townhouse or apartment)

house and land packages

land and a separate contract to build a new home.
Like the original FHLDS, the New Home Guarantee is means tested.
The FHLDS NHG is only available to first home buyers who have a taxable income of up to $125,000 per annum for the previous financial year (if applying as a single applicant) or a combined taxable income of up to $200,000 per annum (if applying as a couple).
Investment properties are not eligible for the NHG. 
A revised set of property price caps also apply for eligible properties under the NHG.
They are as follows:
| | |
| --- | --- |
| Region | NHG property price cap |
| NSW – Capital City and Regional Centre | $950,000 |
| NSW – Other | $600,000 |
| Vic – Capital City and Regional Centre | $850,000 |
| Vic – Other | $550,000 |
| Qld – Capital City and Regional Centre | $650,000 |
| Qld – Other | $500,000 |
| WA – Capital City | $550,000 |
| WA – Other | $400,000 |
| SA – Capital City | $550,000 |
| SA – Other | $400,000 |
| Tas – Capital City | $550,000 |
| Tas – Other | $400,000 |
| ACT | $600,000 |
| Northern Territory | $550,000 |
| Jervis Bay Territory & Norfolk Island | $600,000 |
| Christmas Island & Cocos (Keeling Island) | $400,000 |
[Related: Lenders applaud FHLDS expansion]