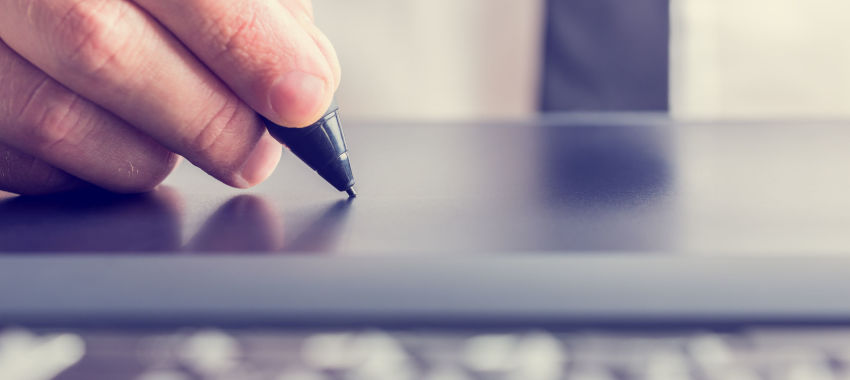 Federal and state governments are being called on to not only make permanent the ability for mortgages to be signed digitally, but also to harmonise their digital signature laws nationally.
In May of this year, Treasurer Josh Frydenberg announced that the federal government would temporarily update the Corporations Act 2001 to enable the electronic signing of documents by corporations during the COVID-19 pandemic. Previously, the law required many documents to have physical (or wet signatures).
The change, which took effect in May 2020, was originally scheduled to expire in November 2020, but was later extended to 21 March 2021.
While the amendment enables the electronic signature for companies, the state and territorial governments introduced their own temporary laws which govern how these apply to electronic transactions on deeds and mortgages. 
Many in the mortgage industry have been calling for these changes to be made permanent. A coalition of financial associations wrote to each member of the national cabinet to make these changes permanent earlier this year, brokers have started petitions to digitise the loan process, and 91 per cent of HashChing's broker survey recently agreed that temporary changes to the mortgage application process in response to COVID-19 should be made permanent.  
Building on these calls, the vice president and deputy general counsel of DocuSign, Doug Luftman, told The Adviser that he thought federal and state/territorial governments should be working together to bring about a permanent – and standardised – solution.
According to Mr Luftman, having the ability to sign mortgage documents remotely not only helps loans to be written remotely, but can also reduce the time taken to write a mortgage by negating the need to wait for papers to be sent and signed.
"If you think about eliminating printing, posting, signing, scanning, re-printing, posting back… that's a lot of admin and paper wastage that's been removed from the agreement process," he told The Adviser.
As an example, he outlined that across the DocuSign eSignature customer base, 82 per cent of agreements transacted electronically are completed in less than a day, while half are completed in less than 15 minutes. 
While Mr Luftman noted that the federal and state governments have temporarily allowed digital platforms, like Skype, FaceTime and Zoom, to be used for remote electronic witnessing and the use of electronic signatures for signing legal documents such as deeds, which he said was a "step in the right direction", he said that more needed to be done.
Noting that the government recently committed to consulting on making permanent the temporary reforms to allow companies to hold virtual meetings and execute documents electronically under its new Digital Business Plan, Mr Luftman said that while this was " an important national step for Australia", it was up to the states to follow suit.
He explained: "The COVID-19 crisis has put a bright spotlight on how outdated federal and state laws can significantly impact business and hinder everyday activities, like signing important documents…
"There are a number of loan documents contained in a mortgage package. However, not all documents could be signed electronically prior to COVID-19. Lenders were hesitant to create a digital process until all documents could be signed electronically. 
"Still to this day, regulations applying to electronic signing of retail mortgages are state based, and each state has different requirements," he said.
"Fortunately, many of these issues have been addressed in certain Australian jurisdictions under temporary amendments to legislation introduced in response to the COVID-19 pandemic. 
"However, these measures currently are only available for a limited period, have not been passed in every state and territory, and vary between such states and territories," he lamented.
Given the variation across the country, Mr Luftman added that this has meant that there is still no "simple, streamlined process" that lenders can follow and apply to all customers.
"Until the states harmonise their different requirements, lenders will continue to only apply this easier way of transacting to the states that have the largest volumes and the most conducive regulations (i.e. Vic and NSW)," he warned.
As such, Mr Luftman said it is key that the temporary measures be made permanent and be adopted by all regions.   
"For retail lending, the states need to make their temporary reforms permanent as well as harmonise their regulations so there is one simple streamlined and national approach for electronically mortgages, making it possible to apply to all customers," he told The Adviser.
"We believe it is equally important that state governments follow [the federal government's] suit, and work to ensure state and territory laws also are permanently modernised to ensure its residents can continue to conduct a broad range of important digital activities, such as electronically signing deeds," he said.
Mr Luftman concluded: "Given Australia's digital economy has taken such great strides in the last six months in introducing important interim digital measures, it doesn't make sense to now revert to the country's old ways. 
"Australia has a unique opportunity to continue its digital journey," he said.
You can find out more about the digitisation of the mortgage process in the July 2020 edition of The Adviser magazine, available to read here.
[Related: Broker petitions banks to digitise mortgage process]