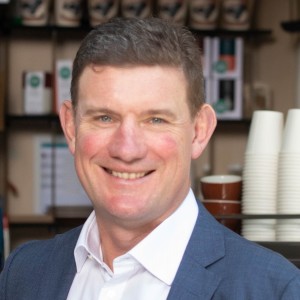 SMEs seeking bank finance are facing drawn out approval times, and it can hamper the road to recovery, says Cameron Poolman, CEO OnDeck Australia.
Figures from Momentum Intelligence confirm separate research by OnDeck Australia, showing the nation's small business community often faces lengthy delays when it comes to bank lending.
According to Momentum's Broker Pulse survey, protracted approval times for business loans are a roll-on effect of lags in residential lending, and banks are often the worst offenders.
In the first quarter (Q1) of 2020, the major banks were taking around 14 days to approve commercial loans. By Q3 this had blown out to 20 days. Even among the non-major banks, it can currently take up to 11 days for business loans to be approved. By contrast, fintech lenders such as OnDeck, use sophisticated data analytics rather than paper-based applications and can have loan turnaround times as low as one business day.
Delays hamper recovery process
In 'normal' trading conditions, a slow approval process is more than just a time thief for SMEs.  OnDeck's research has consistently found that - among SMEs that have successfully applied for bank finance - one in four have experienced negative impacts as a result of a drawn out funding process.
The most common outcome is delays in the delivery of products or services (43 per cent). Others have had to slow or even halt normal business operations (37 per cent). One in ten (11 per cent) have been forced to postpone taking on new staff .
Cashflow critical to recovery
Right now, SMEs are facing anything but normal conditions, and delays in bank lending can be a major setback for businesses still getting back on their feet.
Many small businesses have shown extraordinary resilience and innovation to stay operational – and even grow, during a pandemic. However, at a time when three out of five SMEs say cashflow is the key to recovery, the need for fast-tracked approval times, while still being mindful of lending responsibly, will be especially critical over the weeks ahead.
As SMEs prepare for the peak trading period of the year, many will seek funding in order to secure spot discounts for Christmas trading stock. Taking advantages of such discounts calls for a nimble response – both by the SME and its lender. This is an area where a technology-driven approach to assessing risk gives small businesses an advantage. By providing prompt access to funding, we can help SMEs seal the deal and capture valuable point-in-time opportunities to boost profit margins. 
Brokers can provide support
Part of the challenge facing SMEs is lack of awareness of finance options beyond the banks. However, at a time when the traditional ways of doing business are being disrupted, SME owners are increasingly open to fresh solutions. 
Brokers have an opportunity to capitalise on this, and deepen the client relationship while also diversifying their own revenue streams.
Supplying alternative options to clients is something brokers are very good at. It's also necessary for SMEs to get back on their feet.
Our research shows one-third of SMEs understand there is a growing choice of commercial lenders. That leaves seven out of ten in the dark about alternative sources of finance, such as fintech lenders, whose very different approach to the banks, means a simplified application process and more timely access to funding.
By helping clients understand what's available, brokers can play a role in business recovery. Without this, many SMEs may continue to face an uphill climb.