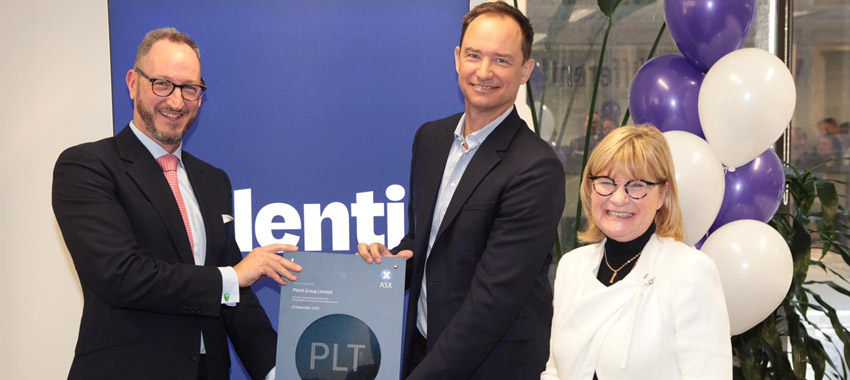 The non-bank lender has commenced trading on the ASX after successfully launching its initial public offering.
Plenti, formerly RateSetter, has officially listed on the Australian Stock Exchange (ASX) after completing an initial public offering (IPO), which raised $55 million from the take-up of new shares by institutional and retail investors.  
The lender has listed with an implied market capitalisation of approximately $280 million, with its shares trading at approximately $1.20 (as at 24 September).
According to Plenti, Investors were attracted to the lender's "record of rapid and responsible growth", driven by its technology-led credit performance.  
Since launching in late 2014, Plenti, which offers automotive lending, renewable energy lending and personal lending, has funded approximately $870 million in loans to over 55,000 borrowers and has received funding support from over 22,000 investors.
"From day one, we have strived to create meaningful value for everyday people by offering simpler, smarter loan and investment products," CEO Daniel Foggo said following the listing.
"Consumers have always been at the heart of our business, and we are delighted to now offer everyday people, especially our retail investor customers, the opportunity to invest in our continued growth and success.
"Listing [is] the culmination of the hard work and dedication of so many who believe in our mission: to offer consumers better value by supporting a fairer, more efficient financial system for all."
Plenti chairman Mary Ploughman added: "The board firmly believes that Plenti, with its determined and capable management team, is well-positioned to continue to grow strongly through leveraging its technology platform, as well as the strong foundations it has in place across borrower experiences, its borrower introducer network, its funding diversity and its credit risk management capabilities."
"I am especially excited about Plenti's growing presence in the automotive and renewable markets. The scale of the opportunity is immense, and our team is well placed to gain market share through our best-in-class digital offerings."
Mr Foggo said funds raised in the IPO would be used to invest in its platform, leveraging its proprietary technology and existing distribution channels to grow originations across its core lending markets.
"By listing, we expect to continue to scale and diversify in our core lending verticals: automotive, renewable energy and personal loans," Mr Foggo said.
"We are also poised to expand our warehouse funding program so we can offer our seamless digital experience to more consumers than ever."
[Related: RateSetter rebrands to 'Plenti']