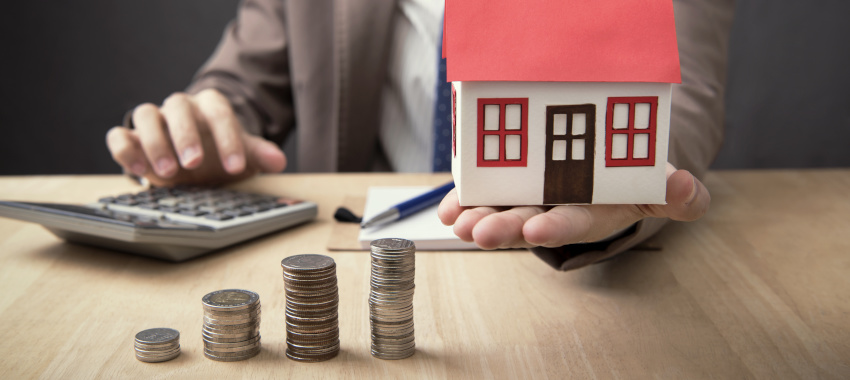 The major bank has announced a range of changes to its loan policies, including an extension of support for IO loans and its LMI waiver policy for medical professionals.
National Australia Bank (NAB) has announced that its measure to support customers with interest-only (IO) loans impacted by the coronavirus pandemic has been extended for IO loans expiring before 31 March 2021.
Earlier this year, NAB told Mortgage Business that while IO switches were not available for principal and interest borrowers without a full serviceability assessment, it has been implementing a "fast-track" process for IO term extensions for eligible customers impacted by COVID-19 since April.
NAB had said that no credit assessments were required for 12-month extensions to IO terms due to expire by 30 September.
The bank has now announced that this support has been extended for IO loans expiring before March 2021.
NAB said it will work with brokers' clients through the fast-track process provided the eligibility criteria are met, which include:
Customer is on an IO loan due to expire prior to 31 March 2021;
Loan is not already at maximum IO term (five years for owner-occupiers and 10 years for investors);
Extension sought is only for 12 months;
Customer has not signalled that their financial situation has not been significantly affected or their ability to repay the loan;
Customer is not currently on a repayment pause, in arrears and/or struggling to meet repayments; and
Existing loan was assessed prior to 5 August 2019.
"Please note that this option is not a replacement for hardship support or relief," the bank said.
"If your customer has been severely impacted financially, or is showing signs of hardship, the current process applies."
LMI waivers eligibility expanded
NAB has announced that it will increase the acceptable value for medical professionals seeking a lender's mortgage insurance (LMI) waiver for new and subsequent lending of up to 90 per cent loan-to-value ratio (LVR).
The bank will increase the acceptable value of:
The total consumer lending to $5 million; and
The limit for an individual security supporting the lending's market value to $3.5 million for metropolitan areas or $2.5 million for regional areas.
Some specialists will be added to the list of eligible medical professionals, the bank said.
It also reminded brokers to check and provide the applicant's registration status with the Australian Health Practitioner Regulation Agency.
In addition, the bank said professional services are eligible for LMI waivers for new and subsequent lending up to 90 per cent LVR, provided they meet the following eligibility criteria:
Applicant is a partner of an eligible legal or accounting company;
Confirmation of partner status with an official letter from this company; and
The customer's total aggregated NAB customer lending does not exceed $5 million and no individual security supporting the lending exceeds $3.5 million in market value for metropolitan areas or $2.5 million in market value for regional areas.
Changes to loan split request policy
NAB has rolled out changes for brokers to complete simple fixed and variable rate loan split requests without the need for verification or assessment.
"You no longer need to complete a variation in ApplyOnline to make a loan split request," the bank said.
"You're now only required to fill out the following forms on behalf of the customer."
The forms required, which are on the NAB broker portal in the "forms and calculators" tab, include:
Tax residency declaration form;
Loan split request personal consent form or loan split request companies consent form; and
Instant pricing tool approval.
The bank has stipulated that personal consent form and companies consent form cannot be used for loan splits.
To be eligible for a simple loan split, the existing customer account must be a variable rate principal and interest home loan.
There can be no changes to the lending amount, repayment type, LVR, loan term, product type and applicants and/or guarantors to be eligible for this facility.
"In some instances, it may be possible to complete a Request to Change (RTC) to vary a loan before proceeding with a loan split," the bank said.
"For example, you can submit an RTC to change from interest-only payments to principal and interest payments or make a product swap, then go ahead with the loan split request."
Other scenarios must be submitted as a variation in ApplyOnline, the bank said.