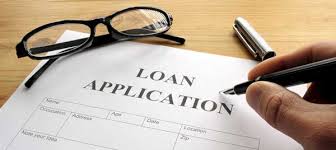 A non-major bank has ceased accepting applications backed by the First Home Loan Deposit Scheme.
Auswide Bank has informed brokers that all reservation places allocated to the lender as part of the second round of the First Home Loan Deposit Scheme (FHLDS) have now been exhausted.
You're out of free articles for this month
Accordingly, the bank will no longer accept reservation applications submitted after 9 September and has placed pipeline applications on the waiting list.
However, Auswide noted that scheme places may become available if current reservations expire.  
Auswide urged brokers who have received confirmation of an FHLDS reservation on behalf of their clients to lodge a pre-approval application "as soon as possible".
"This will allow us to convert the applicant's reservation to a pre-approved place under the scheme," the lender added.
"This will provide them with 90 days to purchase a property."
Auswide's announcement comes just weeks after Minister for Housing Michael Sukkar revealed that 65 per cent of total FHLDS placements were taken up in the first few months of the 2021 financial year, despite ongoing economic uncertainty from the COVID-19 pandemic.
"It just shows that there is resilience in the economy and resilience among the confidence levels of first home buyers and, I suspect, Australians more broadly," he said.
Moreover, the bank advised brokers servicing customers with pre-approvals from round one of the FHLDS, which expire on 30 September, that they're eligible to request an extension for a further 90 days.
However, applications requesting an extension must:
confirm their ongoing eligibility for the scheme in writing;
confirm that they are still looking for a property to purchase;
provide a copy of their FY2020 ATO Notice of Assessment for verification;
confirm there are no changes to the original application; and
confirm there are no changes or impact to employment and/or income due to COVID-19.
In its 2020 full-year results presentation, Auswide credited the FHLDS for a 9.9 per cent increase in home loan settlements and a 25.8 per cent increase in approvals.
Over the 12 months to 30 June 2020, Auswide's book grew 4.3 per cent to $3.27 billion.
[Related: Auswide book grows as broker flows increase]