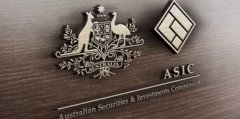 Banks and financial services institutions have incurred over $1 billion in remediation charges associated with the improper provision of financial advice, ASIC has revealed.
The Australian Securities and Investments Commission (ASIC) has issued an update on compensation charges associated with misconduct in the financial planning space.  
The regulator has revealed that as of 30 June 2020, Australia's six largest banking and financial services institutions – AMP Ltd, ANZ, the Commonwealth Bank of Australia (CBA), Macquarie Group, NAB and Westpac Group – paid or offered a total of $1.05 billion in remediation to customers impacted by "fees for no service" (FFNS) misconduct or non-compliant financial advice.
This represents an additional $295.9 million in compensation payments or offers by the institutions in the six months to 30 June 2020.
ASIC reported that of the six institutions, NAB incurred the highest remediation charges of approximately $420 million (40 per cent of the total), followed by CBA ($176.4 million), AMP ($174.3 million), Westpac ($164.6 million), ANZ ($105.7 million) and Macquarie ($3.9 million).   
The institutions commenced their respective remediation programs in response to two major ASIC reviews, which looked into:
the extent of failure by the institutions to deliver ongoing advice services to financial advice customers who were paying fees to receive those services; and
how effectively the institutions supervised their financial advisers to identify and deal with "non-compliant advice".
In October 2016, ASIC revealed that it had identified "systemic failures" in the advice divisions of AMP, ANZ, CBA and NAB, which included:
the failure to ensure provision of ongoing advice services to customers who paid fees to receive those services;
the failure of advisers to provide those services; and
the failure of product issuers to switch off advice fees of customers who did not have a financial adviser.
This was followed by a report released in March 2017, which outlined findings from its review of AMP, ANZ, CBA, NAB and Westpac's oversight of non-compliant advice between 1 January 2009 and 30 June 2015.
The review also recommended the development and implementation of a framework for the review and remediation of customers who received non-compliant financial advice.
ASIC has continued to monitor the ongoing implementation of the institution's customer review and remediation programs.
[Related: ASIC issues post-mortgage deferral guidance]