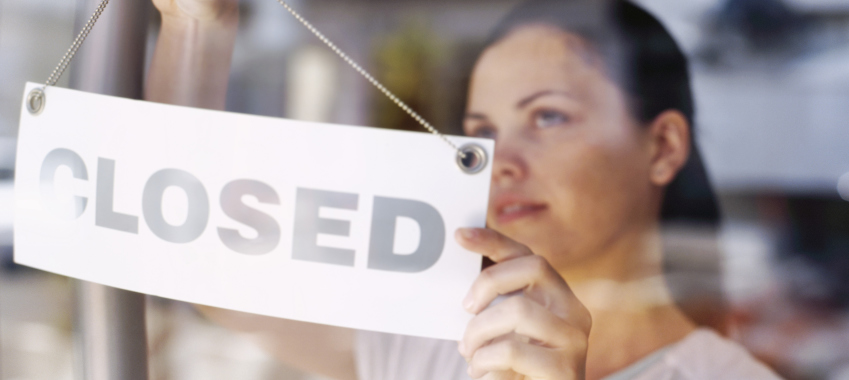 A non-major bank has announced that it is closing all its branches outside of its home state, as it prioritises the broker and digital channels.
Tasmania-based lender MyState Bank has confirmed that it is closing its four Central Queensland branches and two branches in Tasmania following a steep decline in in-person transactions and strong performance in the digital and broker channels.
You're out of free articles for this month
In announcing its FY20 full-year results, MyState Bank revealed that two-thirds of its customers are now using internet banking. 
Branch transactions have reportedly reduced by 29 per cent over the past two years, with the vast majority of that happening in the last year and particularly accelerating during the coronavirus pandemic.
Meanwhile, digital transactions have increased 27 per cent over the last two financial years, with figures holding firm on last year.
More customers have also been registering for internet banking since COVID-19 began, the bank stated.
MyState Bank's managing director and chief executive officer, Melos Sulicich, commented: "As time goes on, more and more people are going to want to do their banking digitally. That's just the way things are going.
"What we're seeing in the current period of time is that COVID has really accelerated that. Branch  transactions were down 30 per cent between March and June, that's an enourmous change. And we're also seeing that we are not rebounding. So, despite the fact that the Tasmanian economy internally has opened up… a lot of people have seen that [digital banking trend] continue."
He continued: "I think the whole world is moving, in many different ways, to more internet stuff. Transactional banking is no different. And we're just taking the opportunity now – with the huge reduction in traffic – to close these six branches."
Given the shift away from physical transactions, the bank has said it will close all of its Queensland shopfronts: Gladstone, Rockhampton, Stockland Rockhampton and Yeppon.
This will mean that its only branches will be in its home state of Tasmania. However, two of the nine branches in this state will also close – one in New Town and one in Kings Meadows.
The lender said it is also closing its TPT Wealth Devonport branch and "rationalising" some corporate office locations in Tasmania as more customers move to online banking and wealth services, and the lender's staff continue to embrace remote working.
These changes will result in a one-off restructuring cost of approximately $2.4 million before tax in 1H21.
"We've got no plans to close the other branches at this point in time, and we will keep assessing that as people keep changing their habits," Mr Sulicich said.
Given that the bank is closing its branches on the Australian mainland, he added that brokers would remain its channel of choice for mortgages.
Acknowledging that approximately 80 per cent of its loan book is broker originated, Mr Sulicich told The Adviser: "We've had a strong broker strategy for the last 10 years. Since MyState and The Rock merged about 10 years ago, we've done most of our loans through brokers, and we see no change in that. 
"Mortgage brokers are a really strong part of the Australian economy. They're a very strong part of the Australian home loan economy. We don't expect that to change, and we expect to continue distributing home loans on the mainland through brokers and in Tasmania through brokers and through the branch network."
He continued: "We want to put as much money as we can into marketing and advertising our business to tell Australians how good we are so they can open banking accounts and join us. We want to tell Australian brokers [how good we are] so they can get their customers a loan with us. 
"Our aim is to grow this business and grow as fast and as successful as we can. And we think we've got a great opportunity to do that right now."
Over the last financial year, MyState grew its mortgage book by 5.1 per cent, taking its total loan book to $5.3 billion (up 4.7 per cent on last year).
The bank's owner-occupied loan portfolio comprises 79 per cent of the total portfolio, with a focus on loans with a loan-to-value ratio of less than 80 per cent.
Net operating profit before provisions and tax increased 12.9 per cent to $47.9 million from $42.4 million in FY19. After provisions of $4.9 million for possible credit losses, statutory net profit after tax was $30.1 million compared with $29.8 million from continuing operations in FY19, down 3 per cent on last year.
The bank's board said it had resolved not to pay a final dividend (barring unforeseen circumstances, directors expect to resume dividends for the first half of FY21).
In light of the current economic uncertainty, the board resolved to change its dividend policy for the time being to a pay-out ratio of 60-80 per cent of post-tax earnings from the previous range of 70-90 per cent.
It added that the board has also reduced non-executive directors' fees for a six-month period from May 2020 by 20 per cent and that the executive team has elected to forgo any short-term incentive payments. The bank CEO also said there would be no salary increases in the usual cycle in 2020. 
The regional bank also revealed that it has "paused" its First Home Loan Deposit Scheme applications while it processes the backlog said to be caused by strong demand.
[Related: Bank lowers DTI cap for FHLDS loans]