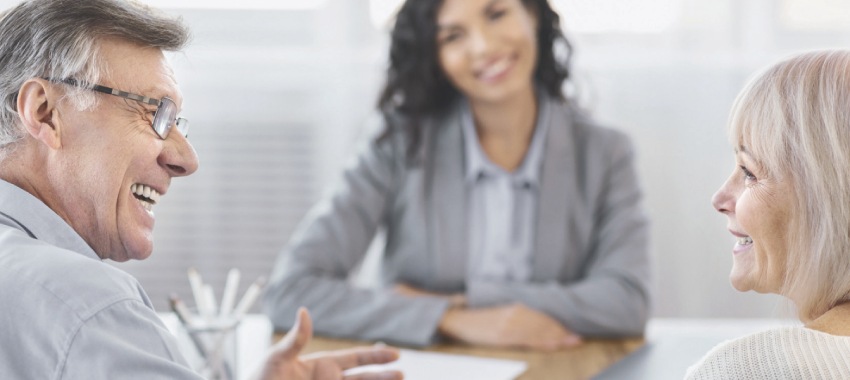 With an ageing population in Australia and the retirement finance sector "set to triple", reverse mortgages are set to gain traction in the broker channel, according to Heartland. Kate Aubrey explores more
Partnered by Heartland Reverse Mortgages
As a nation, Australia is getting older. The marvels of medicine have increased the average life expectancy in this country, but fertility and birth rates haven't been increasing in tandem. In fact, Australia hit a record low fertility rate in 2020 (at a total of 1.58 babies per woman according to the latest figures released from the Australian Bureau of Statistics [ABS]), with just 294,369 new Australians being born, a decrease of 3.7 per cent from 2019.
If you look at official statistics, as at 30 June 2020, there were an estimated 4.2 million older Australians (aged 65 and over), comprising 16 per cent of the total Australian population. This marks a drastic increase from the 2.1 million people in this age bracket in 1995.
Looking forward, the number and percentage of older Australians are only expected to continue to grow. By 2066, it is projected that older people in Australia will make up between 21 and 23 per cent of the total population, according to the ABS.
As such, there has been increasing focus on how this growing segment of the population will not only afford to support themselves over their extended lifespan, but also how they can make it a more comfortable lifestyle.
Indeed, the government's 2020 Retirement Income Review found that while most people save all their lives for retirement, few people actually draw down/make use of these assets once they retire, instead holding onto the assets and – eventually – passing away without having touched the majority of this built-up wealth.
"If people drew down more on their assets, they could have a higher standard of living in retirement. Alternatively, they need not have saved as much as they did for retirement and could have had a higher standard of living during their working years," the report read.
As such, more focus has been placed on helping people use their retirement savings and assets more effectively to support their standard of living in retirement, including using the equity in their home.
One of the most common ways of doing this is through a reverse mortgage; a mortgage loan, usually secured by a residential property, that enables the borrower to access a percentage of the value of their property, which generally suits older home owners who are "asset rich and cash poor".
With the current ageing population projections in Australia set to hit 8 million by 2060, senior manager of intermediaries at reverse mortgage specialist Heartland Finance, Aarti Mason, said it's becoming more important for brokers to provide financial services that fit the ageing demographic.  
"Having a product that's tailored towards this particular demographic can only mean that brokers are servicing their clients for each stage of their life," Ms Mason said.
A joint survey conducted in 2020 with RMIT University revealed almost 90 per cent of senior Australians want to remain in their home for as long as they can – but limited superannuation and the rising cost of living were restricting some people's ability.
"What we're seeing is a big savings gap because of compulsory superannuation which only came in the 90s… not everybody has large reserves of cash sitting there," Ms Mason said. 
How a reverse mortgage works 
As more people are wanting to stay in the comfort of their homes, in the communities they are "attached to" a reverse mortgage can be an ideal solution to free up cash and modify their home, for their later years.
"They want to do certain things with their life, whether it be lifestyle, whether it be property renovations, whether it be modifications, but they don't have the means to do that because their biggest asset is in the home that they're living in," Ms Mason continued.
"What a reverse mortgage does is it allows them to access the equity in their home to be able to do things like travel or make modifications to their home as they age to make living in their homes more comfortable.
"Whether they want to put a ramp in to access certain parts of the house or they want to make the kitchen a bit more accessible… upgrading the car…  those kinds of things."
No repayments for the life of the loan
The loan does not require monthly payments, instead the interest component is added to the loan amount, which is repaid at the end of the loan.
Ms Mason explained while the loan amount increases over time, with the incremental interest added (usually at a higher rate), this type of "lifetime loan" can relieve additional financial pressure on the borrower/s.
"There are only two triggers for when the loan is repayable and that is if you sell the home and the loan is repaid from the sale proceeds of the home, or the last remaining borrower passes away. And then the estate has 12 months to repay the loan," she explained.
Following an independent valuation, a loan amount is agreed based on the person's age, and they can choose how they wish to receive their money. 
"If they're approved for say $200,000 and they only need $50,000, [brokers] can encourage them only to draw what they need. And so they can keep the 150,000 in a cash reserve, which is like a line of credit. It's approved funds for them to access even when they need it," Ms Mason added.
"And if they don't need it…interest is never charged on that, if they need it – interest is charged based on the amount that they draw."
Refinancing option 
With the last two years of the pandemic causing financial uncertainty, Heartland has seen a growing uptake in borrowers using reverse mortgages for consolidating debt and as a means towards early retirement. 
And while a reverse mortgage typically suits a property owner, the property does not need to be unencumbered. 
Ms Mason noted: "Something interesting that came out of the pandemic [was that a] lot of people wanted to go into retirement, perhaps a bit earlier than they anticipated… but when you do that… you need to find a way to service that debt.
"What a lot of people did was they refinanced mortgages with reverse mortgages, so the debt was refinanced to Heartland. 
"Heartland gave them a reverse mortgage, and they don't have to make those monthly repayments and they were able to retire a bit earlier than they anticipated by using a reverse mortgage to enable them to do that."
Recognising elder abuse 
As the typical age for a borrower using a reverse mortgage is over 65, the Australian Securities and Investment Commission (ASIC) has strict rules in place to prevent and protect against elder abuse/financial abuse. 
Ms Mason explained that Heartland's process includes a "comprehensive" compliance call with "every single customer" to provide a full understanding of the process and the loan.
"Whether they understand what a reverse mortgage is.. how much they are applying for, have they spoken to family, do they need equity remaining for their later years in life, have they thought about what they're going to do for aged care," Ms Mason said.
"In addition to that, we also and this is also never waived – we require independent legal advice as part of our loan documentation on every single loan that we write.
"If the purpose is for investment or gifting, we also require independent financial advice that will confirm this gifting was not going to impact them in a way that's detrimental.
"We are really robust about processes and that is because of our duty of care to our customers."
Indeed, with brokers already having a clear understanding and accreditation of reverse mortgages, Ms Mason said Heartland was "confident" brokers were selling the product the way it is designed. 
"[Brokers] are doing the right thing by the customer, and they're actually providing a solution that is fit for that customer," Ms Mason said.
With an ageing population, a booming retirement finance sector and huge equity sitting in potential borrowers' properties – there's possibly never been a more important time to write reverse mortgages. 
Ms Mason said Heartland had grown its third-party channel, partnering with aggregators to give more brokers the ability to access Heartland as an on-panel lender.
"We focus on not only on the business that's been written but also on broker education, resources for brokers. And helping them understand the kind of growing need for this particular product, not only in today's market, but what's also coming in the future," Ms Mason said.
"Your clientele ages with you, so you need to have products that suit every stage of their life."
REVERSE MORTGAGE CASE STUDY
THE CLIENT: Retired pensioner Ruth, aged 74
THE FINANCIAL POSITION: Limited savings or superannuation and two credit cards ($28,000 total)
THE ASSET: Her Melbourne home, valued at $970,000 
THE REASON FOR BORROWING: To consolidate and close her credit cards, to ease the pressure and stress of making monthly payments, as well as have a little extra cash each month to supplement her pension and assist with day-to-day living
THE INTRODUCTION: Ruth's son approached a broker, who recommended reverse mortgages from Heartland to create financial freedom. The broker was with an aggregator who had Heartland on panel, so he could complete his accreditation and assess his application at the same time.
THE BREAKDOWN: The maximum amount and loan-to-value ratio (LVR) Heartland could lend was calculated using the borrower's age and her property value.
LVR = Age 74 – 40 per cent =
34 per cent
Maximum loan = $970,000 (market value) x 34 per cent (LVR) = $329,800
THE SOLUTION: Heartland tailored the drawdown of the loan funds and structured her loan to provide the following solution: 
Draw the $28,000 as initial advance to pay off the two credit cards ($21,000 and $7,000) 
Set up a regular payment of $6,000 for a quarterly frequency, totalling $180,000 to supplement her pension and pay for bills and home care. 
Keep the remaining $121,800 in a cash reserve facility, which could be drawn when needed.
THE OUTCOME: With the two credit cards paid in full and closed, a new income stream from the regular payments and a cash reserve, the borrower was able to get the assistance and home care that she needed and provide "peace of mind" for any unexpected expenses.
With the broker having a reverse mortgage in their portfolio, they were able to assist their customers and provide them with great peace of mind, knowing that their mum had the means to now live a more comfortable retirement.
A WORD FROM OUR PARTNER
HEARTLAND HAS partnered with The Adviser to help increase awareness of this growing sector and retirement solutions not only for ageing customers, but brokers who want to provide a full service to their customers.
Heartland Finance is part of Heartland Group Holdings Limited (Heartland Group), a financial services group with operations in Australia and New Zealand. Heartland has a long history with roots stretching back to 1875 and is listed on the Australian and New Zealand stock exchanges (under the ticker HGH).
Heartland provides finance for retirement through Heartland Reverse Mortgages and the Heartland Well-Life Loan, and business loans through Open for Business.
Heartland Reverse Mortgages is Australia's leading reverse mortgage provider. Since 2004, Heartland has have helped over 23,000 Australian seniors live a more comfortable retirement by releasing equity from their homes.
Aarti Mason
senior manager – intermediaries
Heartland Finance

Heartland's focus, no matter where we are, is to deliver financial solutions through speed and simplicity, and in...