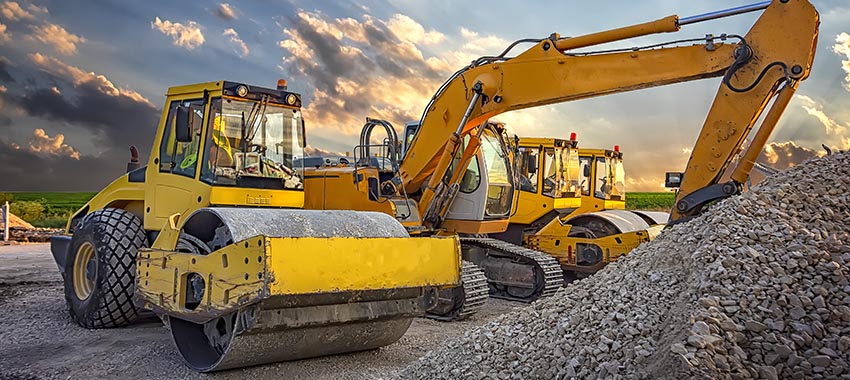 Business investment was propelled by a 12 per cent rise in machinery and equipment, the strongest rise since December quarter 2009, according to the ABS.
The Australian Bureau of Statistics' (ABS) National Accounts: National Income, Expenditure and Product has revealed that private investment rose by 5.3 per cent in the March quarter, to be 3.6 per cent higher through the year, marking the first through the year rise since June quarter 2018.
Both business and housing investment increased, driven by the support from government initiatives and improved confidence, the ABS said.
Business investment was driven by an 11.6 per cent rise in machinery and equipment, representing the strongest increase since December quarter 2009.
Dwelling investment rose by 6.4 per cent, which the ABS attributed to increased construction activity on renovations and detached housing coinciding with the federal government's HomeBuilder scheme, while noting that the rise is consistent with the recent surge in building approvals.
Gross value added (GVA) of the construction industry rose by 4.4 per cent and recorded the strongest contribution to growth across all industries, the ABS added.
Australia's gross domestic product (GDP) grew by 1.8 per cent in seasonally adjusted chain volume terms in the March 2021 quarter, according to ABS figures.
According to ABS head of national accounts, Michael Smedes, the GDP growth in the March 2021 quarter has pushed economic activity into recovery to be 0.8 per cent above the December 2019 quarter (above pre-pandemic levels), and growing 1.1 per cent through the year.
The GDP growth has reflected the continued easing of COVID-19 restrictions and the recovery in the labour market, the ABS said.
Household spending increased 1.2 per cent, and added 0.7 percentage points to growth, but was 1.5 per cent below the pre-pandemic December 2019 quarter the figures showed.
This rise was driven by a 2.4 per cent increase in spending on services (such as hotels, cafes, recreation and culture, and transport services) as COVID-19 restrictions continued to ease around Australia (with the exception of Victoria where the latest circuit-breaker lockdown period has been extended).
Spending on services has remained lower on pre-pandemic levels, particularly those impacted by the closure of international borders. Spending on goods declined by 0.5 per cent but remained above pre-pandemic levels, the ABS said.
The household saving-to-income ratio declined slightly but remained elevated at 11.6 per cent, as the rise in household spending outpaced the growth in household income, according to the ABS.
Commenting on the growth in business investment, Mr Smedes said: "The rise in machinery and equipment investment was widespread and observed in both mining and non-mining industries."
Speaking about the ABS figures, AMP Capital chief economist Dr Shane Oliver said that there is reason for optimism about Australia's economic growth (despite lingering uncertainties, including the latest lockdown in Victoria), and pointed to the uptick in business investment.
He said: "Investment plans for the next financial year are up nearly 15 per cent on plans for a year ago which is consistent with high levels of business confidence, excess corporate cash and the instant asset write-off tax break.
"Adjusting business intentions for the past average gap between intentions and actual outcomes points to investment growth of around 20 per cent in the next financial year with mining investment the strongest but manufacturing and other industries also strong."
The recovery journey is not complete, say economists
CreditorWatch chief economist Harley Dale acknowledged the positive trends in the economy but said that the ABS figures have been shielded by government support to a certain extent.
He said: "We'll find out more in the June quarter when most of that support has been taken away. Realistically, it's where we're at in 2021-22 that will count, and nobody knows a great deal about that right now."
Deloitte Access Economics partner Kristian Kolding said that the figures have indicated that businesses are continuing to invest and taking advantage of record-low interest rates and tax offsets.
"Meanwhile, government stimulus is becoming a much smaller driver of growth than it was last year," he said.
Deloitte Access Economics senior economist Harry Murphy Cruise noted that while the figures indicate that the economy is recovering, a faster recovery does not guarantee a bigger economy 12 or 18 months from now.
He said: "It just gives us a head start. To make the most of our recovery, we need to continue encouraging families and businesses to spend through the rest of the year, target support for those that face barriers to do so, and push fast-forward on the vaccine rollout.
"If we can do that, Australia will really be in pole position to capitalise when borders reopen around the world."
In its latest Australian economic update, National Australia Bank (NAB) noted the continued growth in dwelling investment, and added that renovation activity is rising while investment in dwellings is also continuing to climb.
It also said that while business investment has been strong – propelled by a 10.3 per cent lift in new machinery and equipment spending – this was offset by softer investment in buildings.
"Today's data show that despite the tapering of the JobKeeper program through Q1, the economy has continued to recover," NAB's update said.
"Q2 will be the first full quarter following the withdrawal of this program, but higher-frequency indicators suggest that activity has continued to lift."
[Related: 1 in 8 SMEs failed to access additional funds: ABS]