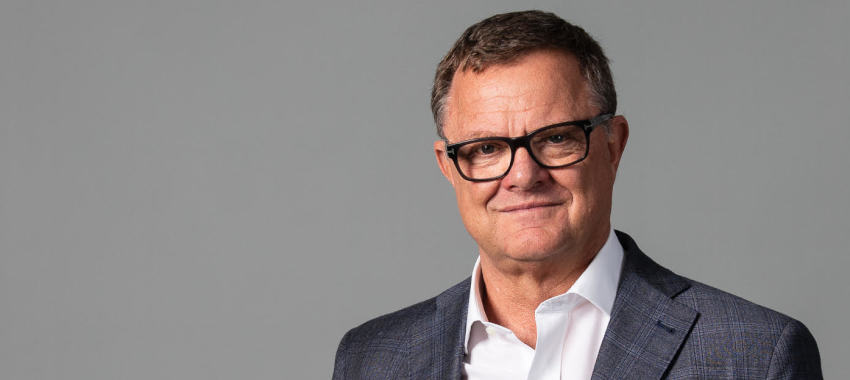 The non-bank is looking to work closely with brokers as it expands its product suite under its rebranded offering, according to ScotPac's new CEO.
Last month, Scottish Pacific announced that it had appointed Jon Sutton to take over from long-term CEO Peter Langham and unveiled a new brand design and logo, moving to its shortened name of ScotPac.
The non-bank – which has historically been known as a debtor finance specialist – has been on a new growth and strategic push in the past year, having looked at several acquisition options and rolling out new products.
Speaking to The Adviser, the new CEO, Jon Sutton, said that under his stewardship, the company would look to broaden out its product offering through the broker channel.
Mr Sutton said: "I think the rebrand is critically important. The heritage of this business is really, really strong, and it's been around for 30 years. But the rebrand reflects the broadening of the product portfolio that we actually have," he said.
"We're not just a debtor finance provider, we also have a very strong asset finance business that is growing quite quickly. 
"We are also looking at adding further products over time so that we become the leading SME non-bank finance provider over time. That's my focus," he told The Adviser.
Mr Sutton added that the non-bank was also "very focused on making sure that we are available for our brokers and our clients to help them with their working capital needs".
The new ScotPac CEO said the broker channel was "critically important" as they are "often the first point of call for SME customers" and "do a wonderful job [for them]".
"Brokers are a critical part in the advice chain for SME customers," Mr Sutton said.
"We've recognised that for a long period of time, and I've recognised that in the various roles I've had in other institutions. We believe that we can work hand-in-hand with brokers to be able to actually make sure that SMEs have got choice in their finance," he said.
Noting that the economy had been through a "significant shock" with the "once-in-a-100-year event" pushing SMEs into an "extraordinarily difficult time", Mr Sutton said that he was optimistic about the future.
He said: "I am optimistic about Australia's move from recession back to growth. I think that with the recent announcements about some of the border closures easing (particularly the borders opening up between New South Wales and Victoria on 23 November), that will spur quite a bit of activity. And as we ramp up to Christmas, there will be a lot of businesses thinking about their supply chains for Christmas and looking to access capital quickly to be able to grow.
"So, our focus is to ensure that we are standing shoulder-to-shoulder with SMEs to ensure that they have the working capital needs to actually get their businesses back on track and to grow. And we will, of course, do that through our broker network to help them meet their clients' needs – whether it's importing a specific piece of equipment, looking to ramp up their export activities, or helping them with their working capital."
[Related: Scottish Pacific appoints new CEO]