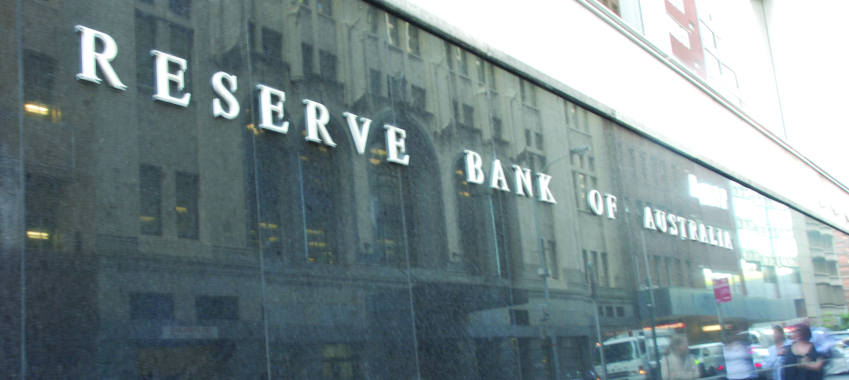 Lenders have not slackened their standards in the current low rate environment, the Reserve Bank has said, as it acknowledged its bearing on the housing boom.
The Reserve Bank of Australia (RBA) has been monitoring both the housing and mortgage markets, working with APRA to collect data on the banks and talking directly to the financial institutions.
The central bank decided to maintain the cash rate at its record low of 0.1 per cent on Tuesday (1 June), when it also declared it would be watching trends in home loans.
RBA governor Philip Lowe insisted it is "important that lending standards are maintained".
During a Senate hearing the next day, Michelle Bullock, assistant governor (financial system) at the RBA, reported that the central bank had already looked at loan valuation ratios, debt-to-income ratios and serviceability metrics.
"APRA works very closely with the banks. And we liaise with the banks, with APRA as well, to understand. At the moment, our view is that the lending standards are not being relaxed," Ms Bullock said.
"There's still enough credit there, and we're seeing that in that housing credit is growing. But we're not seeing that in increasing credit, that there is a relaxation in lending standards."
Interest rates are at a low, making it easier for people to service their loans. But APRA and the banks have acted to pre-empt when interest rates will eventually climb again.
"There are inbuilt mechanisms, which mean that when banks assess whether or not someone's going to be able to continue to meet those repayments, they have to build in buffers for interest rate increases," Ms Bullock said.
"There's a range of ways in which the banks themselves and APRA can make sure that individuals are not overextending themselves necessarily, in a very low interest rate environment."
She also noted that as owner-occupiers are dominating the mortgage market, a large slice of loans is currently occupied by first home buyers, as investor lending has started to rise.
Recent APRA data showed that owner-occupied loans grew by $6.9 billion, or 0.6 per cent in April, slipping from its rate of growth of 0.7 the month before.
Investor lending on the other hand continued its upward trajectory, rising by 0.2 per cent in March ($1.6 billion), before it grew by 0.3 per cent in April ($2.1 billion).
RBA grilled on rates, house prices
RBA deputy governor Guy Debelle and Dr Lowe have both previously acknowledged the effects of the central bank's monetary policy on housing prices.
During the Wednesday Senate hearing, Labor senator Jess Walsh referred to a recent speech from Mr Debelle.
"You point to other measures that governments could take around house prices. Would you want to see a greater emphasis on increasing housing supply in relation to house prices?" Ms Walsh asked.
"So, if you had more houses built, that will indeed help restrain house price growth," Dr Debelle answered.
He noted the recent growth in housing construction, particularly for detached houses.
Although recent ABS data showed house construction approvals fell by almost a tenth in April, there had been a 4.6 per cent rise over the month for detached houses. For the year to April, house approvals had surged by 67.4 per cent.
"There's strong demand for new house building. And that is actually part of the transmission of monetary policy," Dr Debelle said.
"One of the impetuses for people to want to build a new house is when… house prices are rising, it's a more attractive proposition to build a new house."
But the deputy governor rejected another senator's suggestion that the RBA and its puppeteering of the cash rate is responsible for housing affordability.
"You'd have to admit, though, that you influence house prices because you control what [is] considered the biggest lever on house prices, which are interest rates, and it's probably fair to say there's a fairly strong correlation between house prices and lowering of interest rates," Liberal senator Gerard Rennick stated. Dr Debelle had nodded and voiced his agreement.
"So, you do accept you have some responsibility for house prices?" the senator pushed.
Dr Debelle responded: "So, when I mean responsibility, it is not our mandate to target a particular level of pricing. Do we have an impact on them? Yeah.
"Our responsibility is full employment and the economic prosperity – "
" – and the economic prosperity and welfare of the Australian people," Mr Rennick intercepted.
"But … house prices do impact the economic prosperity and welfare of the Australian people. Because ultimately, you know, people, if house prices go up, they have to borrow more money to actually pay for a house."
Mr Rennick went on to argue that the Reserve Bank has destabilised retirees' economic prosperity, with the number of people retiring on a mortgage has risen to 40 per cent, from 10 per cent during 1992. House prices are likely to be a key feature of that shift, he said.
Further, China used its quantitative easing to fund the construction of new infrastructure, Mr Rennick stated, while Australia has just used the policy to "inflate house prices and take on more foreign debt".
But Dr Debelle noted that slowed household income growth had also caused the wave of increased mortgages retirement, to which the senator responded retirees have had their fixed income "severely depleted" as a result of interest rates going down.
"Ironically enough, I think that's part of the reason why the participation rates have gotten higher, it's because retirees have to work harder," Mr Rennick said.
"I think that's a fair assessment. But I mean, in the end, we have to balance up. We have higher interest rates, we have higher unemployment," Dr Debelle replied.
"There are trade-offs here, and so, we have to try and do our best."
[Related: Exclusive: Major banks reveal how they're fixing turnarounds]
Find out more about the top property and home buying trends in your local area at the Better Business Summit 2021. Places are limited, so make sure you secure your place at the five-state event asap!